.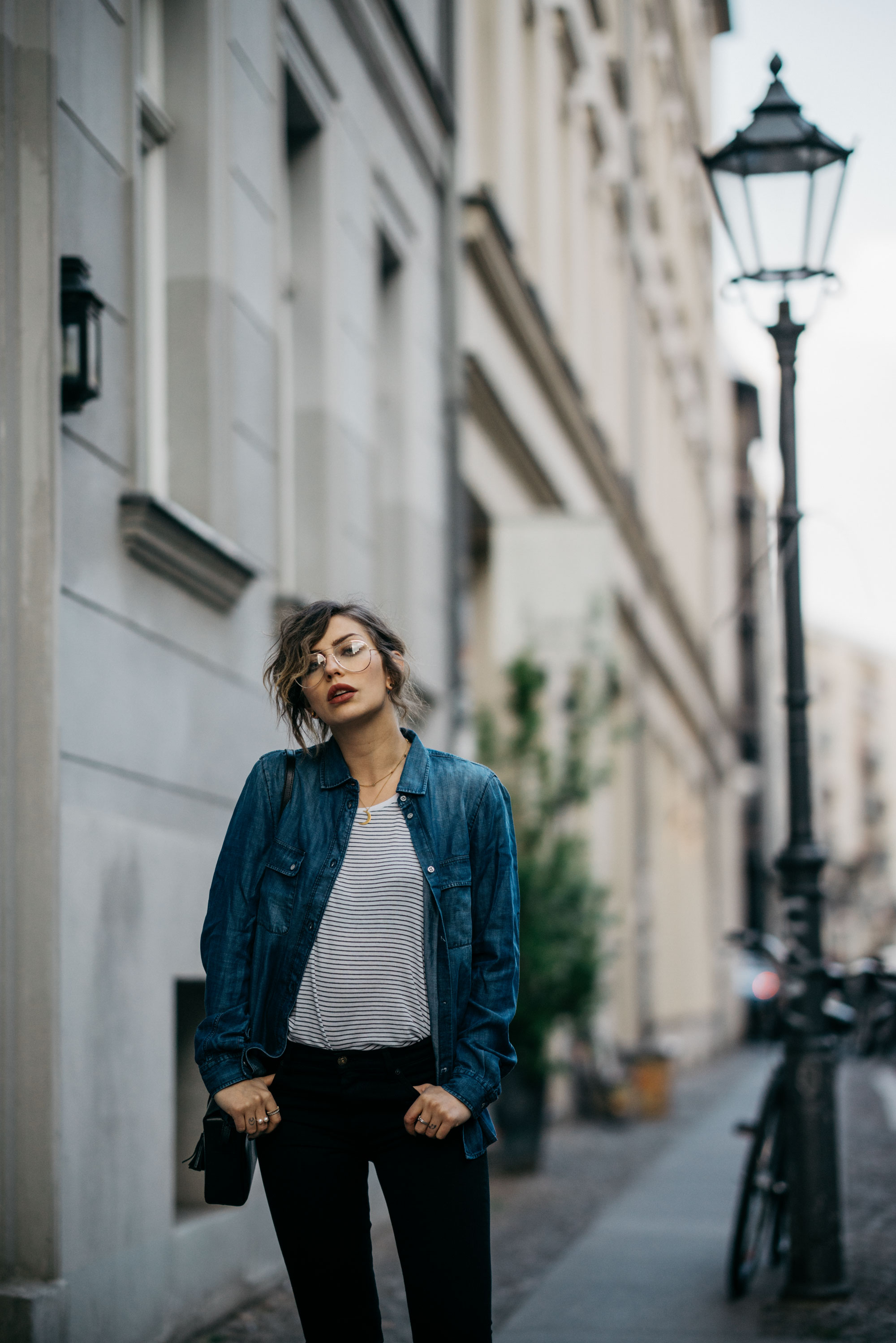 So here I am. In Taiwan.
At the other end of the world.
And you know what? It's absolutely amazing!
I only got a first impression so far, as I literally just touched down a few hours ago, but I already know that this is going to be a special trip! After the Press Days marathon I couldn't think of anything I'd rather do than explore a country where consumption seems to be less important than culture and empathy. I really think I need these periods of distance to the fashion world to fully reconnect with myself and to take care of what's really important!

I will post a more thorough update at some point in the next couple of days or weeks. But if you're interested in my trip and want to tour around with me, make sure to check out my Stories to see me eat lots of delicious food, witness me drink asparagus juice (it's really tasty!!) and take a peek under my dress ;)

All in all, this week was a refreshingly positive one! I was invited to be part of a panel discussion and also managed to work off quite a few points on my to-do list, things that needed to be done urgetly and were weighing on my mind. All the stress made me quite grumpy in the past couple of weeks, which often results in more blog activity (more critical posts!) but is not really conducive to my quality of life. So, yeah, I am really happy to have most of that stuff out of the way now, and glad that I don't have to think about it too much here in Taiwan. I get a chance to escape reality for a while. Oh, and I have to let you know that I didn't manage to plan posts in advance, which means I'll put things up as and when I have them. The time difference here in Taiwan is considerable, and on top of it I'm in front of the computer much less frequently. I want to experience as much of this country as possible, and I will tell you all about it :)

That said, I will do my best to keep the regular posting schedule going, so hopefully you won't have to wait too long for news! :)
Other news::
I think I should write some kind of sports update soon, maybe even feature exercise and sports more frequently on my blog. Recently I find myself almost enjoying working out, and I realize I am no longer as closed to the idea as I used to be. All because of Kayla and the successes I have with her programme.

The other day I casually made 20 triceps dips, and majorly impressed my boyfriend. Such little moments make exercise fun and worthwhile, as they show me that I am actually progressing. In the beginning I was constantly frustrated, limp and stiff as I was. Every single exercise was difficult, and stretching a torture. But only a couple of weeks later I have greatly improved my overall fitness and am much less stiff than I used to be, with all the stretching I do after the exercises. I used to barely be able to touch my toes with my fingertips, now I can almost touch the ground with my flat hands without much of an effort. For others that may be the most normal thing, for me it is a huge achievement and I am mighty proud of it! Maybe it's really time, after 28 years, to accept that I actually like physical exercise :)
Watched: The Founder

The film is based on the true story of how McDonalds became the company it is today. It's easy to forget that every company starts small at some point, every enterprise is a start-up in the beginning. The story of McDonalds is really interesting, full with sad surprises and bad decisions. It's a story of an undertaking that started really idealistically, and turned into a merciless pissing contest. The film does not tell the story of a hero, and it is quite uncharacteristic for Hollywood in that sense. Well, reality is not a Hollywood movie.
Read:

Talking about start-ups and reality: for the flight, I bought the latest issue of Business Punk, with a focus on Berlin! I read the whole thing with a grin, even briefly considered offering a writing job to one of the authors – the articles describing the start-up scene in Berlin were that good. But even if you don't live in start-up Mecca Berlin Mitte, this issue is a really great read if you are interested in what's going in in Germany in entrepreneurial circles right now, and where it's all headed.