.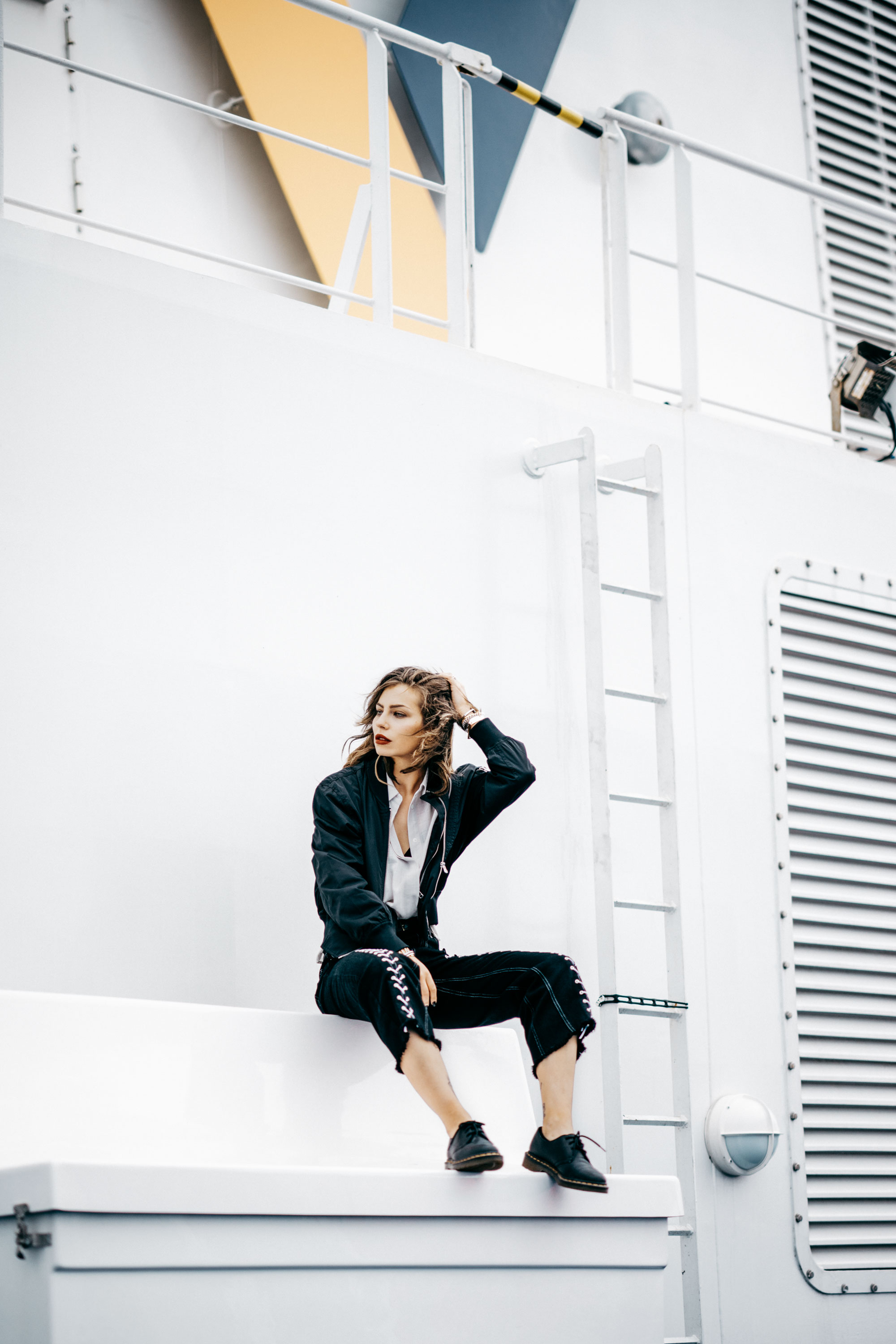 What an emotional rollercoaster!
This week I made my separation from my boyfriend public, and I received SO MUCH feedback from you guys. I am completely overwhelmed. THANK YOU! I am humbled to see once again that I have the best and friendliest readers in the world.

Many of you consoled me, many of you shared stories of similar situations that developed into happy ends. That gives me so much hope!
I am also very grateful for the many comments reassuring me that with 28 I am not too old for anything. It's true, of course, but on the other hand – 5 years are a very long time to spend with someone. I never even had Tinder on my phone in my life. Be that as it may, I am deeply grateful and appreciative of your support, and I couldn't be happier about it.

I wish I could answer each and every one of you individually, but I received so many messages that I am simply overwhelmed. Sometimes I ask myself how I deserve your love – I mean that quite literally.
Plans:
To be quite honest with you, I am escaping into work right now. I try to travel as much as possible, to distract myself a little instead of staying at home alone too much. Fortunately distraction comes quite easy at the moment, my agenda is absolutely jam-packed. Next week I'll head to London, and then I have exciting trips to Tokyo and Iceland planned for later this month. Plus, I'm working on posts to share my pics from NY with you. The Big Apple series will start next week!
"You gonna be happy", said life, "but first I'll make you strong."
jeans: Topshop
shoes: Dr. Martens
bomber jacket: Cheap Monday
shirt: Samsoe & Samsoe
Important:
Friends, go and vote!
You don't have to do it physically, you always have the option of a postal vote – just make sure you actually vote to make sure certain parties don't get into power. We live in a democracy, and I feel we should take our duties as citizens serious. Having a vote is a privilege, after all. You have a voice, make it count! It's super easy to register for postal voting, you can even do it online! Don't empower the political right by staying passive. And if the vote serves to safe Tegel Airport in Berlin I wouldn't mind, either.
New in:
After the Supreme, the next streetwear brand entered a collaboration with a designer: Vans has joined forces with Karl Lagerfeld – and I couldn't think of a better combination! I couldn't resist and got myself the short and shoes straight after the launch. I'm generally riding a bit of a streetwear wave at the moment: I got new sweatpants, or rather 'sweatpants' by Alexander Wang (model: quickie-friendly), socks by Kenzo, silver sneakers by Acne Studios, which I had an eye on for quite some time, and an incredible bomber jacket by 3.1 Philip Lim. And if that was not enough, I also got a bunch of cool patent-leather garments by Baum und Pferdgarten!

Thoughts:
Even though I don't feel like being alone right now, I also don't really feel like attending brand events. I basically don´t want to talk about my new life situation. I'm in a fragile state, even a simple 'hi, how are you' can go the wrong way.
How am I? Well, not great, you know.

But what kind of answer is that? Wouldn't I then have to explain what's going on? But I also don't like the thought of saying 'I'm good'. I'm not good, far from it. I know that's the standard way of replying, but it just doesn't feel right to me. Somehow I can't utter these words right now. Instead, I prefer to remain silent, and do my best to avoid the question, in fact all situations where the question could come up. It's not that hard, I really don't feel like going out much right now. I think I need a certain period of tranquility and introspection.
Honestly, it's not bad to be on your own from time to time.