.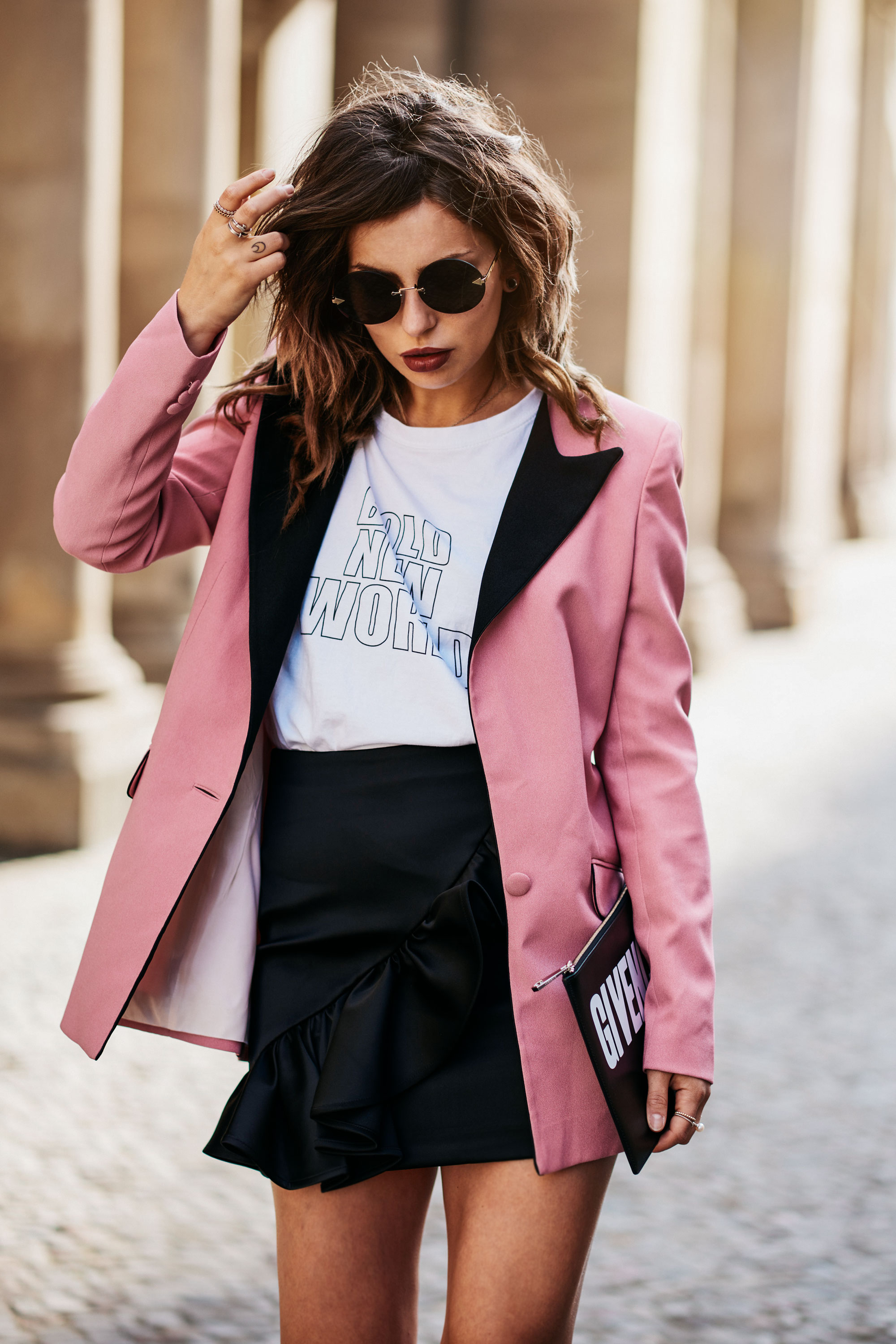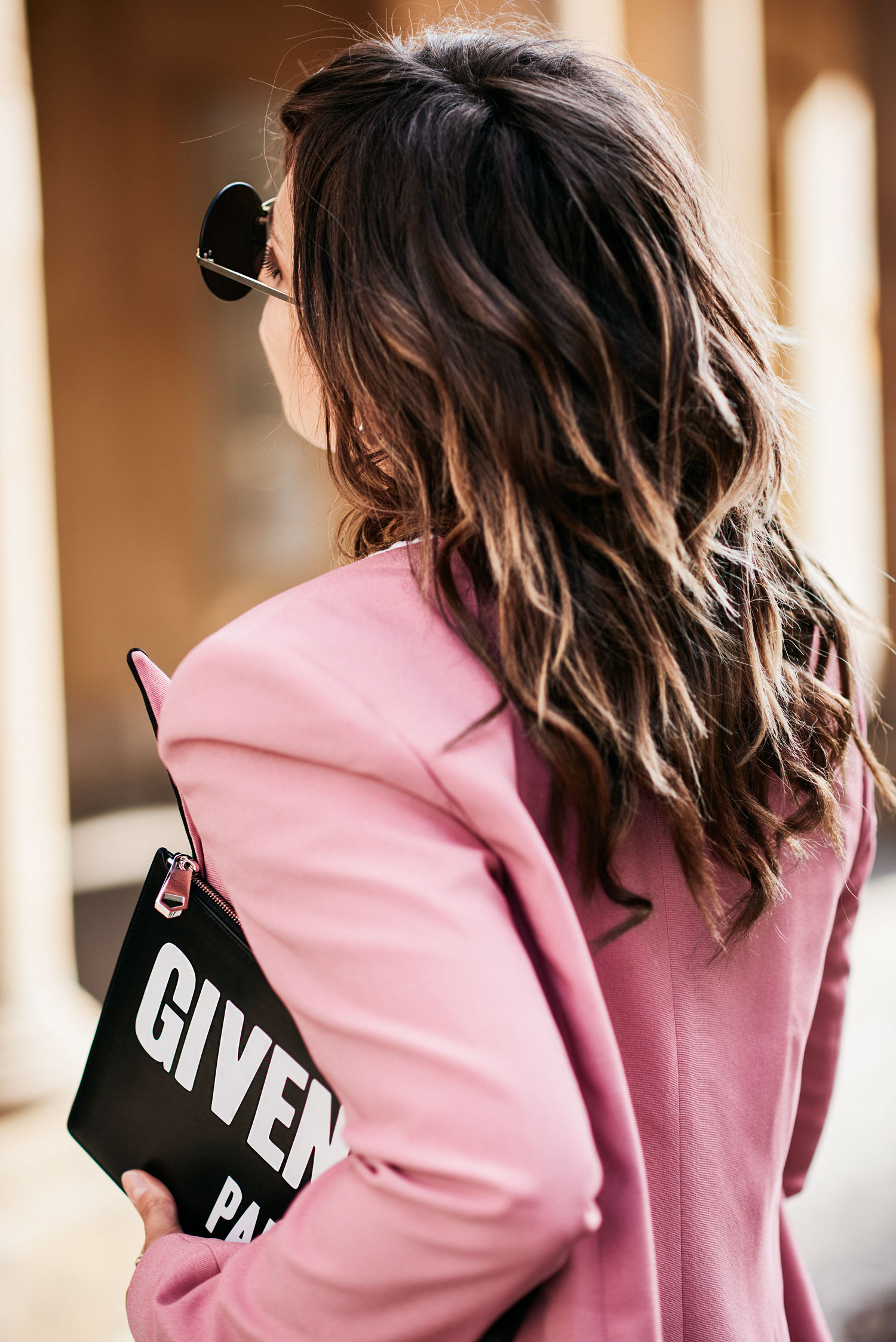 I honestly don't know what's going on with me these days.
It seems like time is slipping through my fingers faster and faster, the weeks go by in a whirl and barely register. Is it me? Am I slowing down with age? Am I putting myself under too much pressure (again)?
I have no clue.
Can't decide if I need a hug, an XL coffee, 6 shots of Vodka or 2 weeks of sleep.
It goes for my entire state of being right now, I couldn't really put it in words. Even though it may seem like there isn't all that much happening, I'm actually relatively busy behind the scenes. I'm wrapping up several projects in parallel, and I am dying to show (many) great news with you – even if just a fraction of what I'm working on manifests it's going to be incredible.

The weird thing is that while I work less than ever before (still too much, honestly), and while I take more time for individual tasks, I somehow feel I'm much more efficient with everything. Well, I hope so anyways, the jury's still out on a couple of projects. It's a weird kind of limbo I'm in right now.
Do you know what I mean by that?

Anticipation, tension, happiness and disappointment – I am suspended in mid air somewhere between those poles, and I'm not sure which side is up and which is down.
But you know what?
Somehow it feels good… it feels like being alive.
News of the week:
Rumour has it that Instagram will likely launch a new function soon, with which paid collaborations can be declared as such much more clearly. The new feature will allegedly be a possibility to indicate sponsored content.

The idea is to regulate everything more clearly, and to hopefully increase transparency. I am all for it, as right now it can be really quite tricky to see what's what, and a hashtag #ad is easily overlooked. The issue has been subject to heated discussion for quite a while now, and I am glad to see that Instagram is reacting, Personally I see only advantages, but I am cuious to see if everyone's going to play fair or whether we'll see some black sheep ignoring the guidelines. I sincerely hope my fellow Instagramers will embrace this function as much as I intend to. I guess we'll see soon…
Read:
The creative industries are tough, not least because many jobs are badly paid and people are treated like crap due to the fact that everyone thinks they know better. Rivalry is omnipresent and competition is huge, which leads to price dumping and a debasement of the market. Brand Eins magazine published a great article that I warmly recommend to all German speakers – price dumping does not only affect creative agencies, it has an impact on the entire industry.
Bought:
I couldn't take it. OF COURSE I bought something on sale. I tried so hard to resist, but I guess I never really stood a chance. As usual. The booty was this kick-ass blazer, these classic shoes and these comfy ones. I never stood a chance.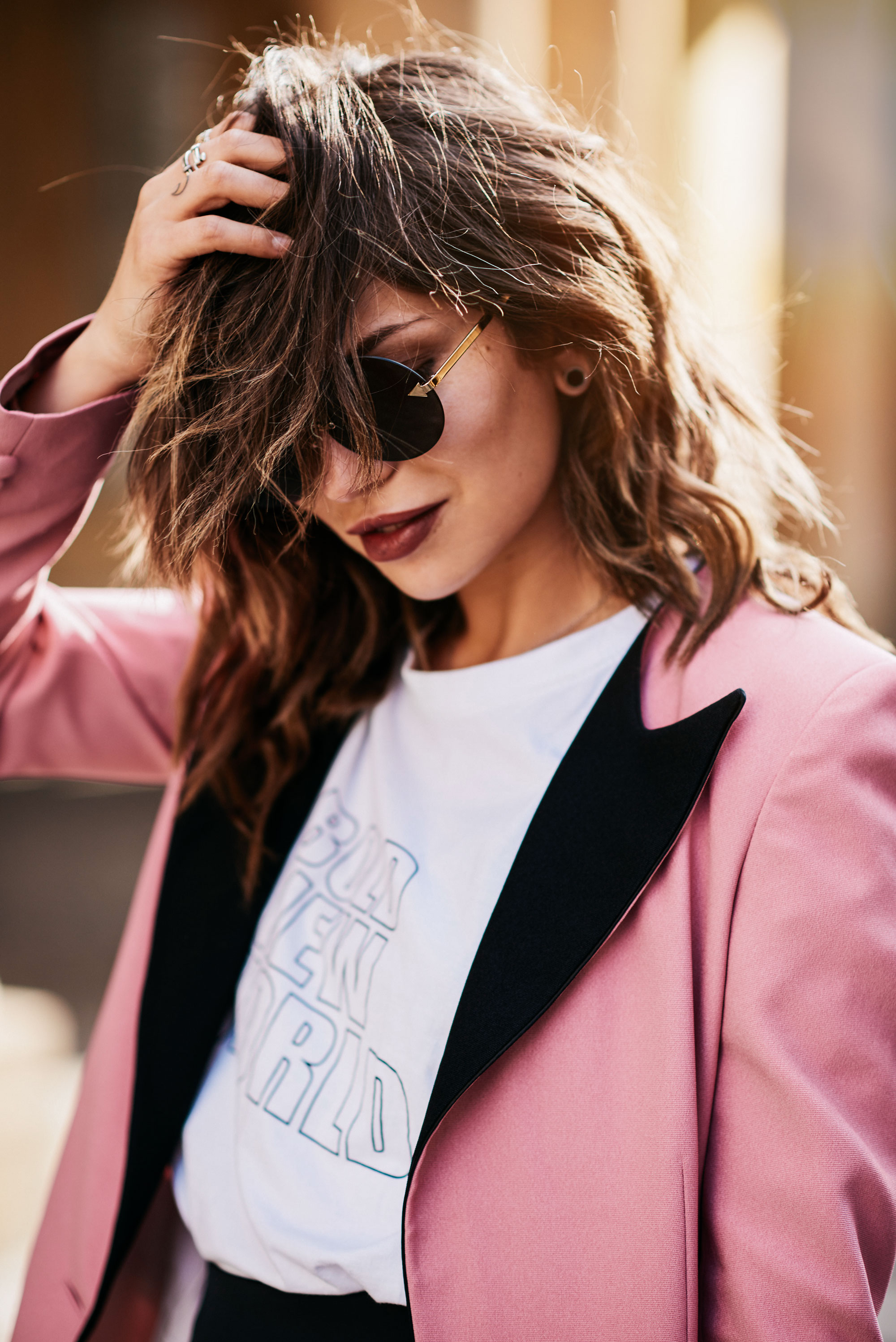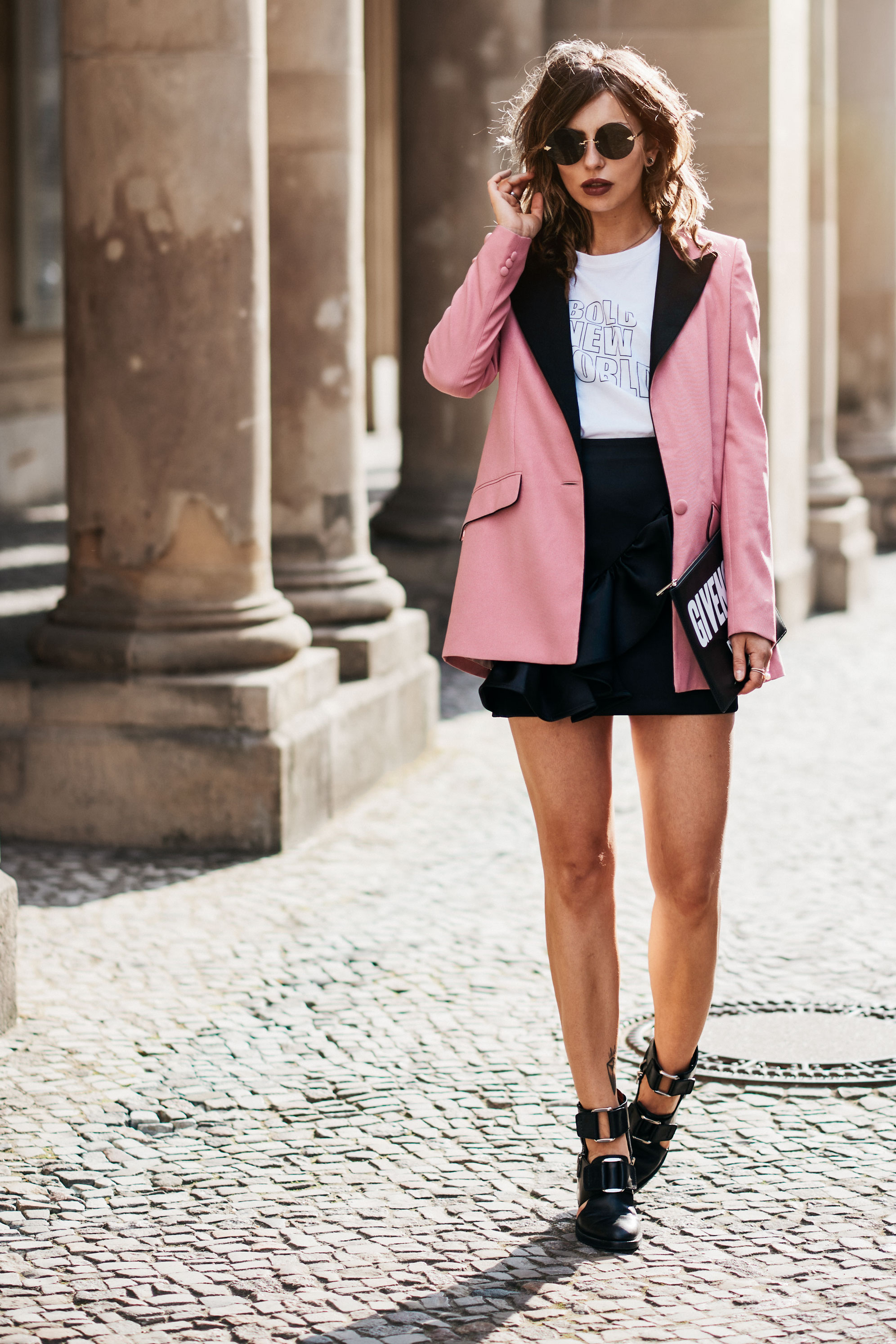 blazer: Hebe Studios
skirt: H&M
sunnies: Karen Walker
bag: Givenchy
shoes: 3.1 Phillip Lim
Stocked:
By the way, I started to re-stock my Mädchenflohmarkt account, and will continue to do so in the days ahead :) Take a look!
Thoughts:
Have you heard of summer envy?
It's this state of mind when you suspect that everyone has the more awesome summer than you. You want to enjoy the beautiful days to the fullest and you do your best, but still you can't help feeling that all your friends somehow have a greater summer than you. And the worst thing is that pretty much EVERYONE feels it at some stage. If you're lying on the beach, you envy your crew chilling at the lake together, when you're away you can't help but feel 'it's actually really nice at home', and if you're at the lake grilling with the others you think 'man, what would I do for a beach and the ocean right now'. And all those who are neither by the sea nor at the lake (me) are constantly pissed off that the summer is so short and disappointed with the own lack of ability to seize the opportunities life provides. Do you know the phenomenon?