.
As I write these lines, I feel a heavy load falling off my chest. I (almost) made it through. He last couple of weeks were tough, the toughest I had in a long time. But now, as I'm sipping my coke, sitting on a rooftop in Lisbon as the sun goes down in front of me, all I feel is relief. I experienced so much in such a short time, gathered so many impressions, taught a cool course, shot a TV show and even managed to write some nice posts for my blog. I gave it my all, faced every new challenge head on – and I don't regret it one bit.
Hello from Lissabon!
I learned a lot about myself in the past couple of weeks, saw new sides of me I didn't knew existed. I learned that I am strong even if I am on my own – if need be I can be strong for two. But most of all I learned that I'm not a flag in the wind – I am a tree that stands strong even when other trees are uprooted around me. I didn't use to be a particularly optimistic person, nor did I have a lot of energy. But somehow that has changed, without me realizing it. I have a life that I want to live and enjoy to the fullest. At some point I decided to be happy.

Not sure when I last felt like this, but right now I am proud of myself. It takes quite a lot for me to be genuinely proud of myself, no matter how many reasons there may seem to be. It's just not necessarily in my nature, and that's probably not a bad thing either. But right now, at this moment, in this place, I am.

Not everything is running smoothly, of course, in fact the road is still quite bumpy and progress is sometimes rather catastrophically slow, but for the first time in ages I am not afraid. I believe that everything will work out great.

PS: Lisbon is incredible!!!
I am capable of being weak in moments of strength, and to be strong in moments of weakness. I learned that vulnerability is not a weakness of mine, it's one of my strengths.
Lisbon, 2017
Food:
There's this dessert here in Lisbon, called Pastel de Nata.
It just kills me. I could live on these tasty little buns. I really can't think of anything else right now. These little fuckers are addictive. They are just too awesome. And that after I was so happy to have reduced my intake of desserts and sweets for quite some time. I was planning to stay strong, but Lisbon – or rather these Pasteles de Nata – broke my will.
I love and hate you.
dress: Zara
overknees: H&M x Richard Quinn
WTF
What the hell is going on in Germany? I only heard it through friends and the news, how a stupid storm took apart my beloved hometown. As if rainstorms in summer wouldn't be bad enough. This entire year was a really terrible one for Berlin in terms of climate. I can only hope that it will all quiet down until next week, and that I'll get to enjoy a bit of beautiful autumn weather in my favorite city, before traveling on again. To be honest, beautiful as it is here, I cannot wait to swap this incredible Lisbon view for my couch, two cats and a cup of hot chocolate with tons of cream (which is crucial). Home sweet home, I cannot wait to come back!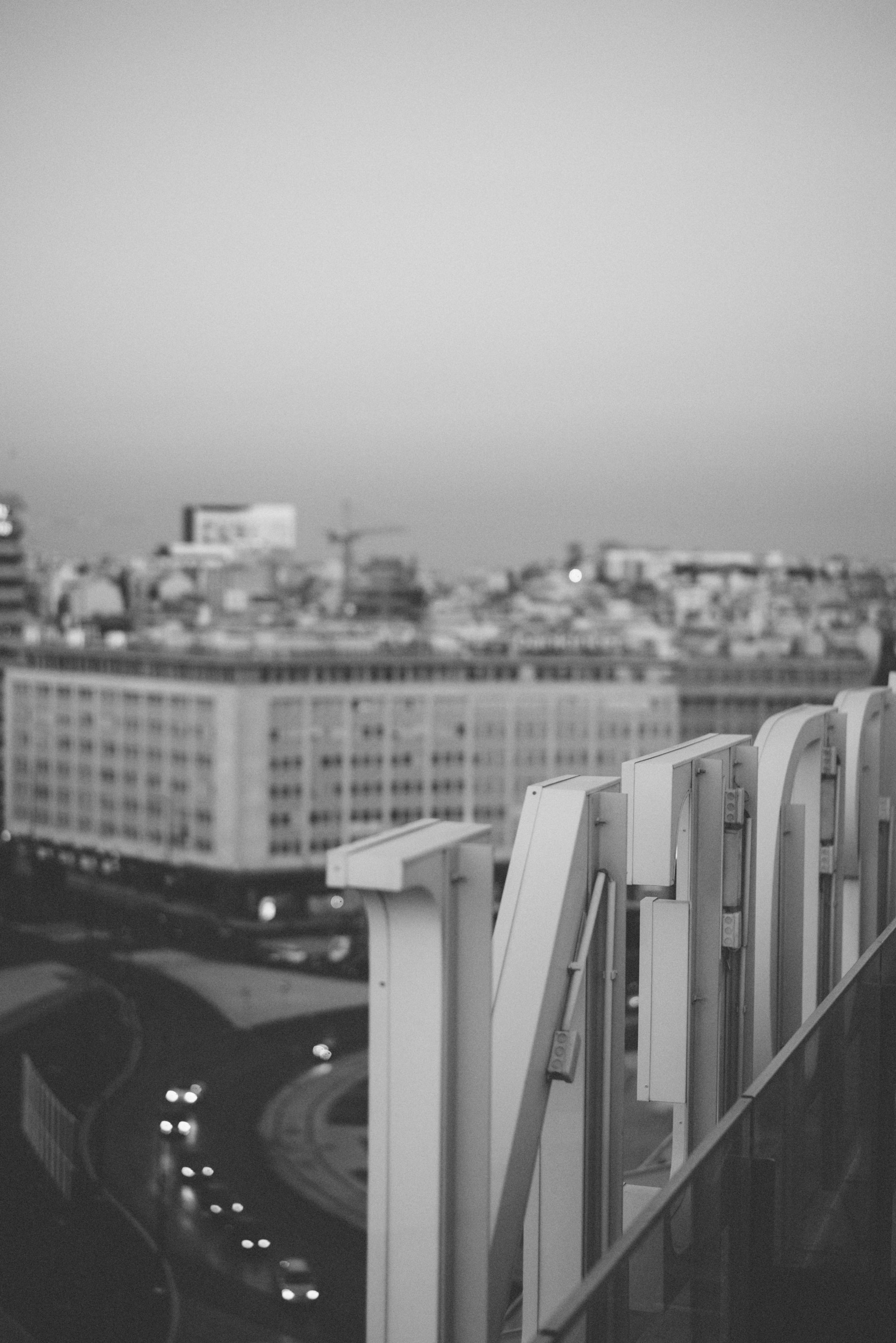 Planned:
I really want to go on a road trip to Scotland this autumn. Does anyone of you have any recommendations for me? Anything I NEED to see? Maybe you have even stayed at a castle hotel that you could recommend? I'm looking to pack as much as I can into the trip, and want to return with tons and tons of pictures :)