.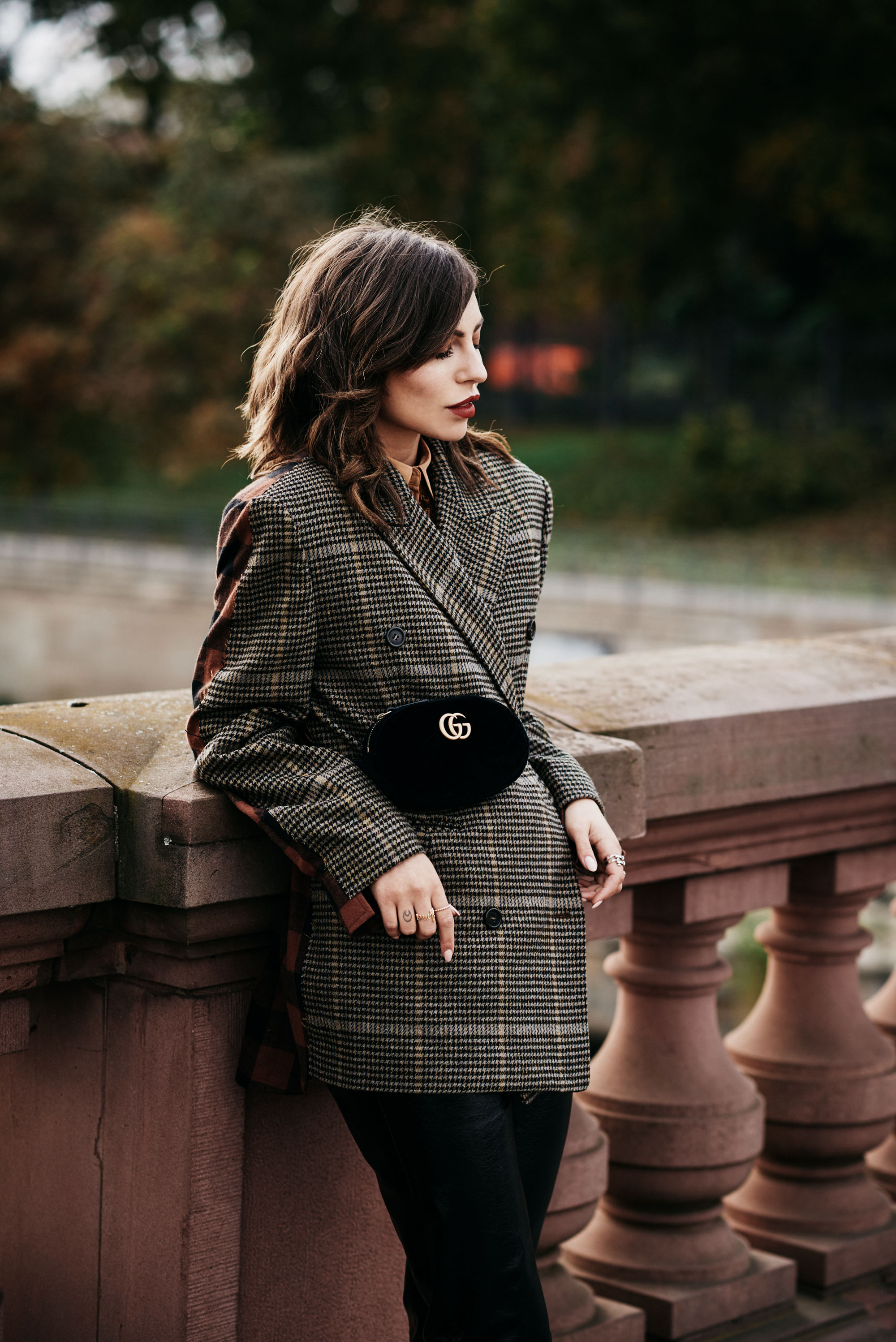 When did my life get so chaotic, so full of drama?

It's been so stable for such a long time, and I'm not used to turbulences like this, so many highs, so many lows. This week really packed the full spectrum: I was completely exuberant in some moments, for example when I saw the preliminary clip for 'the project' (more below), and incredibly sad in others (will go into it in a second). And now, sitting on a train ont he way to Stuttgart, once again fleeing from Berlin, as so often recently, I ask myself how all of this could happen. My life is one long WTF moment right now, and I'm whipped around by emotions, going from 'I want to embrace the entire world' to 'I'm sitting crying under the shower' from one second to the other. To be quite frank with you, it's exhausting.

Well, with all that going on, I am all the more looking forward to a jam-packed weekend in Stuttgart with Lisa at Breuninger. Also can't wait for my road trip through Scotland, which will hopefully be an opportunity to tune out with Theresa. Handy off, brain off, a few days of enjoying the nature and scenery, and nothing else. And right afterwards, hopefully with my batteries fully charged, I should be ready to face my own life again.
Somehow it's all a bit too much right now.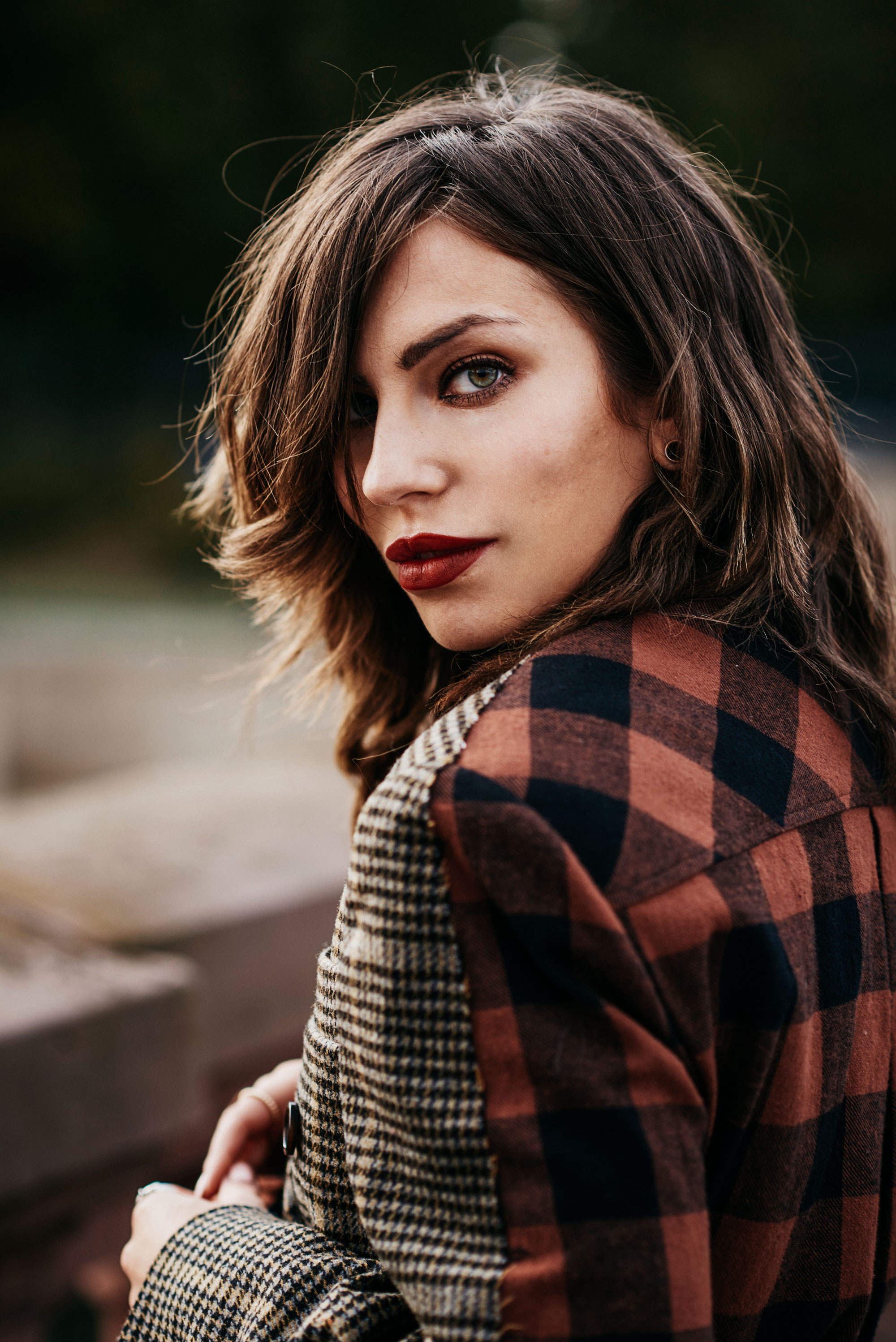 The Project:
Now let's get to the good news! I am finally able to share more details about the project we've been working on. Let's start with the coolest bit: I have a show of my own!! On the major German TV channel PRO7!! This was also the reason why I was in Lisbon and Iceland – shooting with PRO7 for one week on each of these locations.

The show is based on a brand new concept, something that has never existed like this before. The format is distinctly different from most other shows on PRO7 and other TV channels. I face the challenge of proving that bloggers can be more than just pretty faces (at least I hope to prove it), and take you behind the scenes of the blogging world. Seriously, it's going to be INCREDIBLE, I can't wait for it to go on air!!

Fear not, the wait is not long now, the first episode will be aired on November 9, right after THE VOICE and RED: We have shot two episodes so far, pilots, so to speak, as PRO7 wants to test the concept and see how the audience likes it. The whole production is very elaborate, and we all hope that there will be a second season. I am bursting with excitement, and am absolutely dying to share the first video material with you guys. It's definitely one of the coolest things I had the honor to be involved in recently, and I hope that you will be as excited about it as I am right now. Masha goes PRO7. Man, this is so exciting!
…and I was never sure if you were the lighthouse or the storm.
I dated someone recently.
Somehow, everything was great and exciting, and even though I didn't want to make a big deal out of it in the beginning, I had to admit to myself at some point that my date was a pretty awesome guy. Do you know the feeling? When everything fits almost too well you can easily get skeptical, you don't quite trust the situation, because it all runs almost too smooth to be true? It's that weird feeling wedged right between 'Can I really be this lucky?' and 'There has to be catch somewhere.' Let me cut the chase – there was a catch.

Do you know the type of person that somehow gives you the perfect feeling in the beginning, but the moment you start believing in your luck, the moment you start to open up they drop you like a hot potato? One day it's all bliss, the next it all goes up in smoke? And then you find yourself in a nightmare of discussions and unfolding problems. Suddenly there are reasons why it's not going to work, suddenly the circumstances turn against you – even though there was no mention of any of it before. Spikes of jealousy, drama where non should be.
'I don't want to be part of your job – your life's too complicated for me' on the one hand, and 'Why don't you show that we're out together?' on the other. Let me put it like this – the man really kept my stress level on a constant high. And that in a time when all the projects in my job already had me completely stressed out anyways.
I only want one thing: laid-back dating, getting to know each other, gently testing possible ways into a potential future together, ideally without drama and pointless squabbling. I wanted someone with whom I could unwind, someone to be there for me, someone who accepts the realities of my job along with the fact that my career is an important factor in my life. There's just no way around the fact that I'm a person in the public limelight, and privacy can be tricky for me. Not least since it's only been two months since I separated from my former boyfriend.

With hindsight I must say I'm glad I didn't rush anything. I too the doubts that were there seriously, and listened to my inner voice, which spelled out the warning my instincts signaled as well: not everything is as it seems. The hope to find new happiness fast excited me, tricked me into believing that all I needed to do was to let it happen. But it didn't turn out like that. I guess it would have been to easy after all. Instead I was reminded once again that everyone bears their own cross. Some of us feel the weight heavier than others, men can also be pretty good at creating drama out of thin air, and there's no such thing as uncomplicated – in our generation that's an illusion, at best.

I think I'm going to focus on my life and career for a little while now. This dating adventure was way too exhausting for my taste…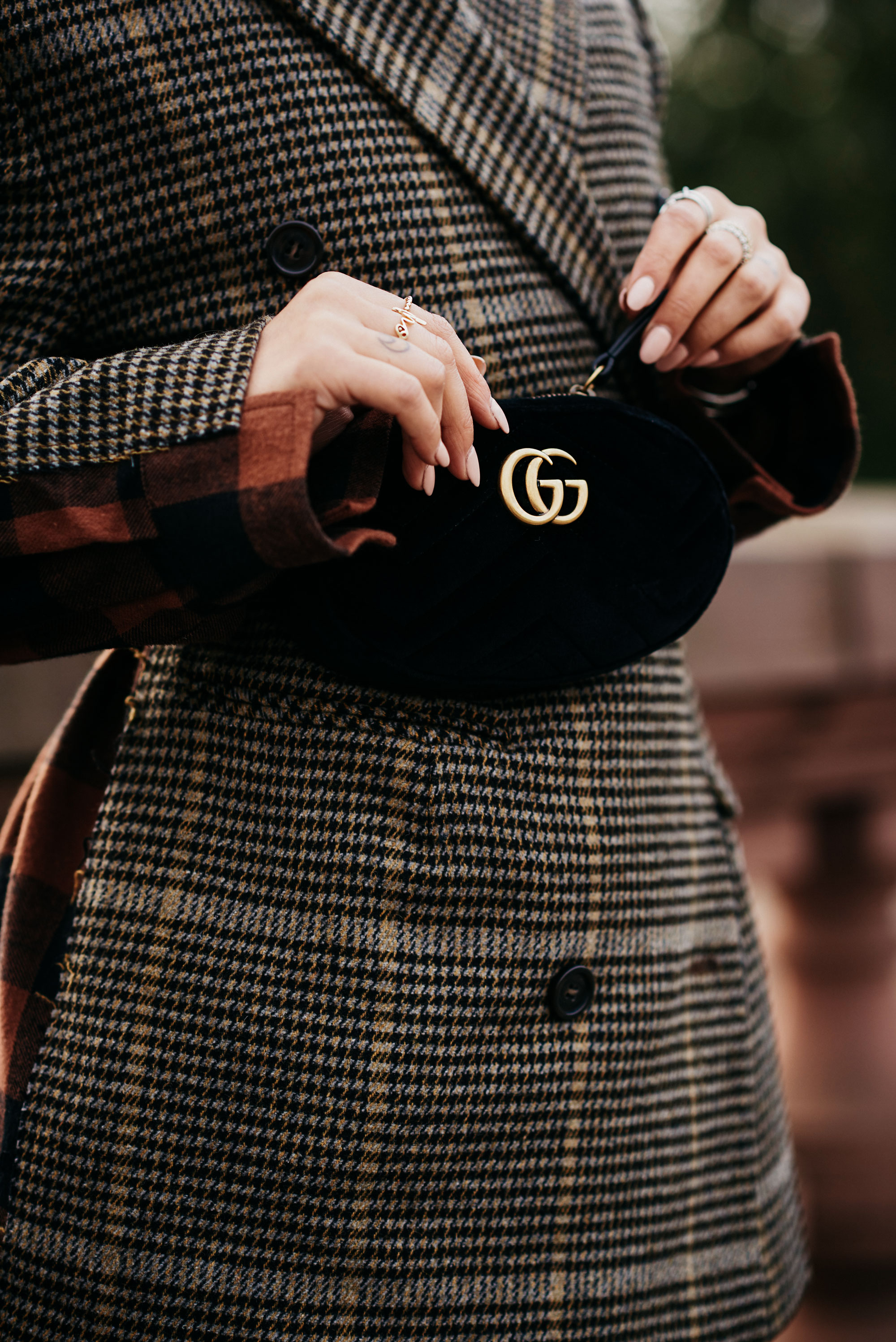 We spruced up our podcast! Lisa and I decided to take new photos, and the new presentation is much more professional with brand-new, really awesome pics. To celebrate, we have an extra-long episode for you, also to make up for missed episodes over the past couple of weeks. This week, we chat about my date, Lisa shares some dating tips with me (and you), which I really need, noob that I am, and we also discuss #metoo.
Plus, you guys asked some great questions, which we'll answer in this episode as well. Find yourself a comfy spot and enjoy almost 2 hours of #Matchalatte this week!
blazer: Push Button
fanny pack: Gucci
shoes: Vagabond
blouse: Baum & Pferdgarten