Looking back on my career so far, I feel I've always been, first and foremost, Masha, the fashion blogger.
For years, that was the label I was tagged with, one that also served as a major point of identification for myself. I showed fashion, wrote about fashion, gave fashion tips. But then, at some point, quite gradually, fashion started to become less and less of a priority. It somehow got increasingly sidelined in my busy life. But my identity remained that of Masha, the fashion blogger. I found myself at panel discussions more often than at fashion weeks, wrote more about political issues than about fashion topics, and, with increasing intensity, searched for a message, instead of mere trends. Inevitably, this lead to a point where I had to ask myself:
Am I still a fashion blogger? And if not, what am I?
The truth is, I found my passion for fashion waning, recently. Well, not for fashion per se, more for the fashion industry. I couldn't dodge the question: is it really my #lifegoal to get as many international front row seats as possible for shows of big name designers? How far would I go for those seats? How many posts, events, fittings, but most of all, how much life energy and heart would I be able to pour into reaching that goal? Would I give ALL to get there? Because it was going to take all I had.
The answer I found for myself is that I'd consider it pretty awesome to witness the latest in fashion from a front row seat in Paris and all the other glitzy hotspots.. but I knew that would most likely mean that the front row in my private life would remain empty. My personal dreams would remain unfulfilled. This realization hurt. After all, I had worked towards this very specific goal for such a long time – to be introduced as the new star on the fashion firmament in Vogue magazine, or something like that.
That didn't happen. Life took a more surprising turn.
Me and fashion – we grew apart.
We lived an intense relationship, but we opened up for other adventures, and now we don't recognize each other the way we used to anymore. Did we need a break from each other? Was it just that, or did the rift go deeper?
Well, I, for my part, decided that I needed distance. I focused on other fields of interest, sought another path outside of the fashion industry. But after a while I realized that me and fashion, we're still an item.
The distance I allowed myself provided me with a healthy perspective though, and it helped me to identify where my love to fashion had been ailing.
The pointless trend-machinery, which results in nothing but senseless consumerism, culminating in the escapades of high end fashion at the pinnacle of a hollow pyramid.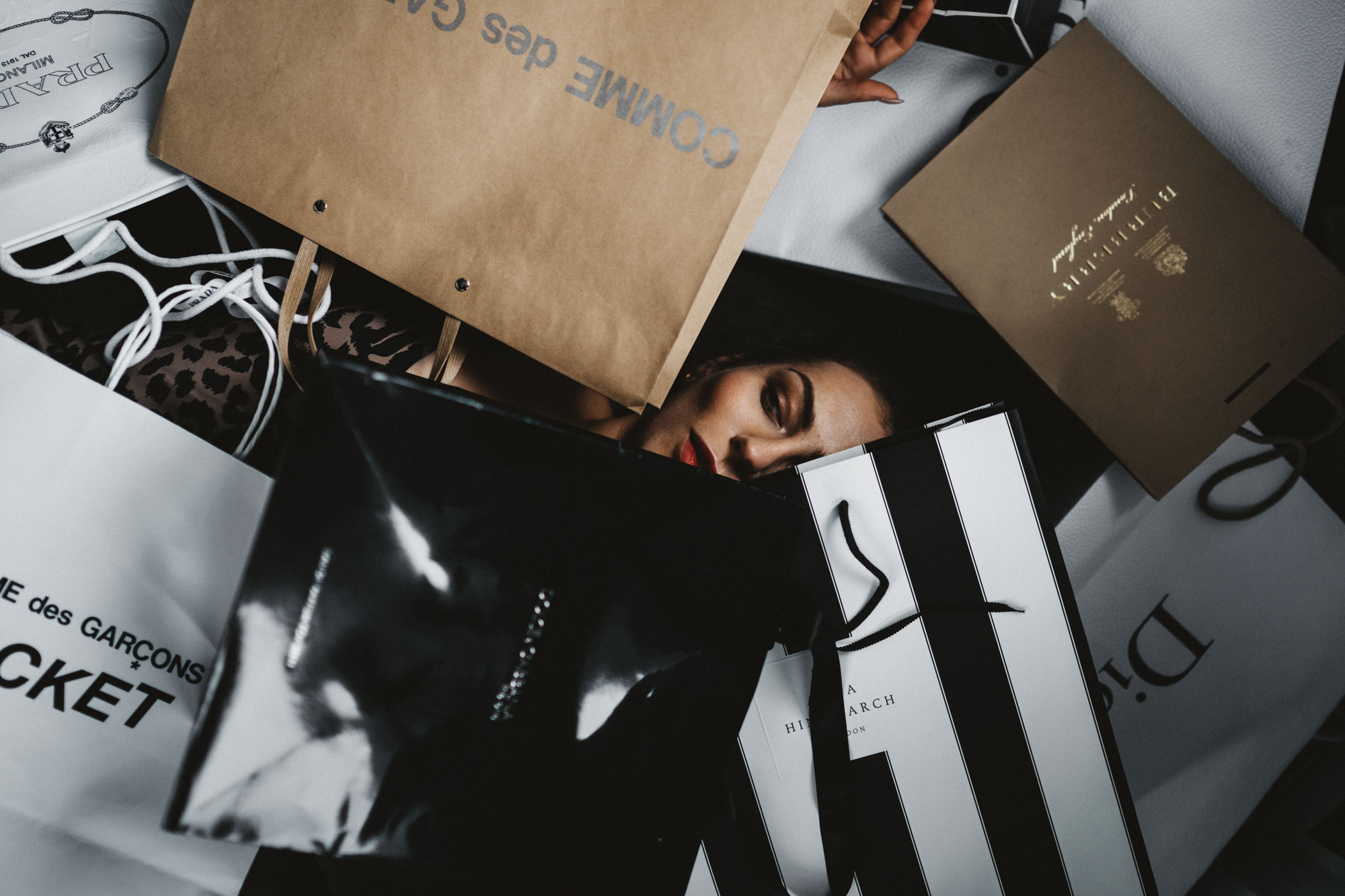 Don't get me wrong: fashion needs to be enjoyable and light-hearted, and shouldn't take itself to seriously. That's what sets designers like Abloh, Alessandro Michele and Gvasalia apart. The subvert conventions, present ironic creations and inject an element of conceptual art into the entire process – I do believe it can be considered an art form.
These designers, and kindred spirits, hold up a mirror up to an entire industry, by exposing and ridiculing the worship of design and the cult of the logo. And everyone seems to falls for it, judging by the fact that all the world suddenly seems up for paying monthly wages for DHL-shirts, ugly-dad-sneakers and plastic-capes. The decadence has reached a new pinnacle.
Buying short-lived trend-items at designer prices doesn't make you en vogue, it makes you arrogant. What we witnessed, was the formation of a parallel universe, populated by hoards of fashion victims who obediently followed every trend thrown their way, repeating pointless mantras like "the democratization of fashion". The madness spread like a virus, infected first individual players and then the entire labels. Gucci became Guccy, Balenciaga suddenly used a logo straight out of a run-of-the-mill printing press, Céline hoisted serial offender Hedi Slimane to the top. Even temples of high fashion like Louis Vuitton got caught up in the hype, seemed driven less by innovation and more by the fear of being left behind. In that respect, we may even have to be grateful to the controversial designers driving these developments – at least I can say that I feel they opened my eyes to who the shepherds are, and who the sheep.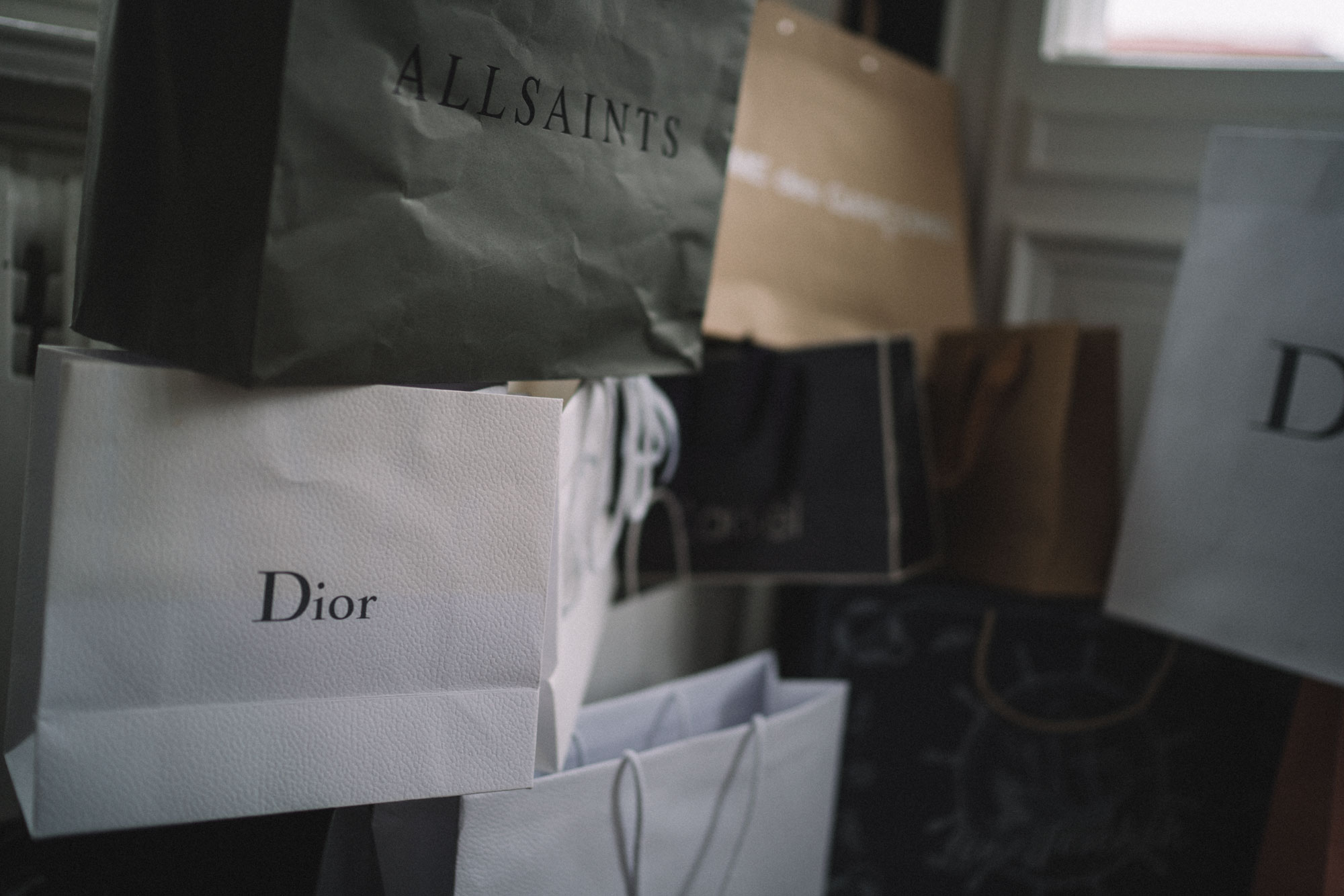 I felt a growing fatigue in me, of popping neon colors and other gimmicks. I wanted to present my personality first, not the garments on my body. I got tired ot chasing one latest it-bag after the other in my Instagram feed. I couldn't muster excitement about over-priced ugly-dad-sneakers, one pair uglier than the other. I've seen more than enough logos, uncomfortable jeans and over-priced hairpins. The moment designer clothes turn into a mass products, the moment the exceptional becomes mainstream, it is drained of its fascination. At least for me.
It just wasn't about fashion anymore.
It all had become nothing but a perpetuation of a constant succession of trends.
When I heard Shirin David sing the lyrics to her track "Gib Ihm" – "Donatella an mei'm Hals, doch die Schuhe Jimmy" (Donatella 'round my neck, but the shoes by Jimmy) – while posing next to outsized shopping bags by big-name designers, I knew we'd reached the trough.
That said, there is hope, in all this. Not every fashion label is jumping on the bandwagon. Hermès, for example, is staying true to its line by demonstrating luxurious solidity that relies on details and comfort more than on flashy gimmicks.
Bottega Veneta, now headed by Daniel Lee, is considered a successor to Céline, and in fact the brand has a long history of showing that there is a definition of luxury that extends beyond showing off logos.
Armani, who founded his label 40 years ago, and who still refuses to cede control of it, symbolizes continuity and is a solid rock in the turbulent waters of the fashion industry.
Bally is another example that comes to mind: in more than 150 years since its establishment, the label has stayed true to its own, high standards.
Max Mara manages every year anew to get me excited about camel coats.
And then there's a host of fashion icons who started as mere fashionistas, but who are now running established fashion labels that stand out with timeless, no-frills designs, instead of overblown logo-cults (Victoria Beckham comes to mind, as do the Olsen-twins or Elin Kling). All these labels stand for the kind of fashion I have lost my heart to, forever and ever.
And there's another hopeful trend. Once you reach rock bottom, the only way is up. And, while I'm cautious with this assessment, it seems like things are indeed changing for the better in the industry right now, slowly, but perceptibly. After a seemingly endless phase of decadence and wastefulness, a certain Marie-Kondo-mentality seems to be taking root in some corners of the fashion world. We are seeing more designs that have the potential to be a source of joy for more than one season. Isabel Marant, Nina Ricci, Chanel – a number of labels focus on simple, timeless elegance. Even trend-factory Balenciaga claims to have discovered under-statement as a modus operandi. Let's hope that what we're witnessing is the start of a sustainable course. I would love for it to be as sustainable and substantial as my deep, undying love for fashion itself. Fashion and I… we needed time and space. We updated our values, and we fell for each other all over again.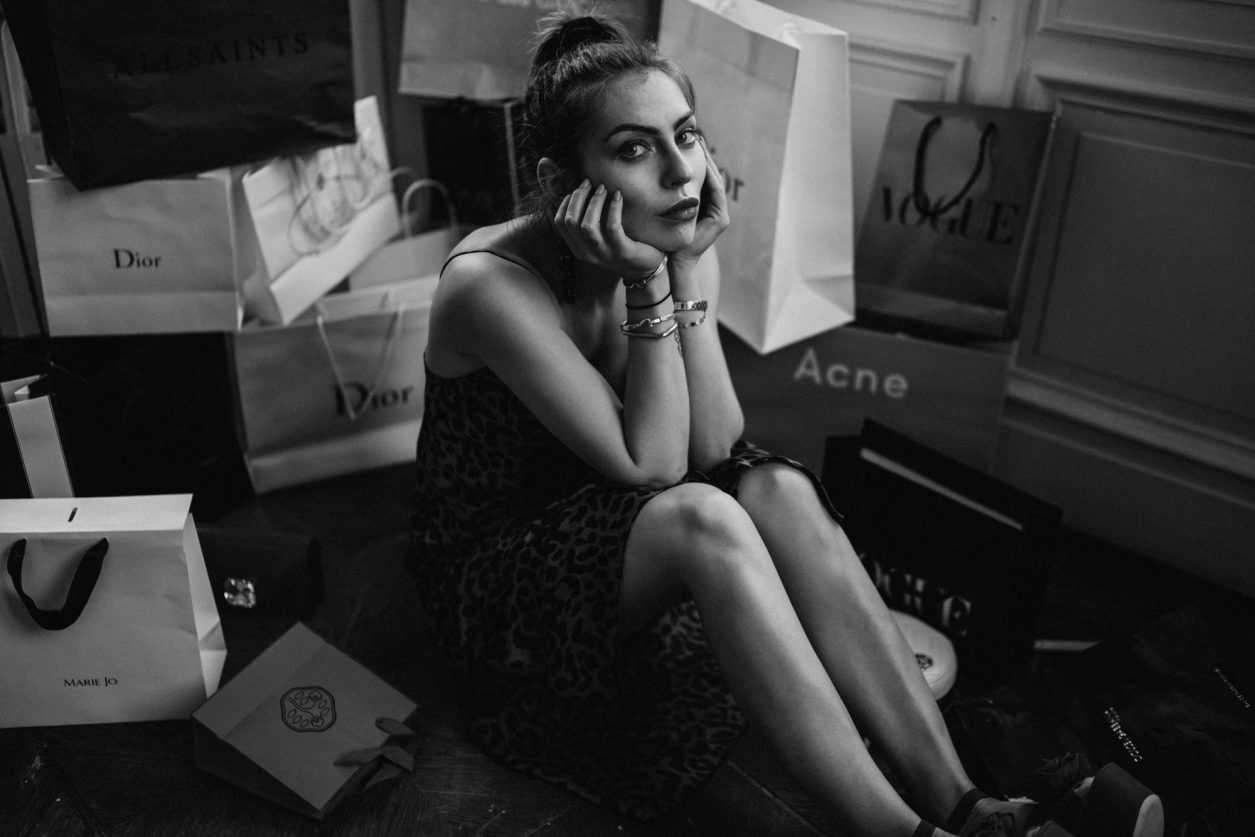 At the heart of it, I remain a devoted, infatuated fashion blogger, even if I sometimes wear my politics on my sleeves, and my love doesn't disappear like an unsubstantial trend at the turn of a season.