Ganz frisch aus Paris bekommt ihr ganz frisch direkt mal meine Eindrücke, ich war nämlich mit Sarah (Achtung, schlechter Witz) one night in Paris! Grund für meine sehr kurze Reise war die Shoperöffnung des C&A Stores in Paris, die echt gelungen war. Nicht nur, dass ich viele internationale Blogger kennenlernen durfte (u.a. Maffashion), auch die meine ergatterte Beute kann sich durchaus sehen lassen, aber dazu gibt es sicherlich die Tage mehr :)
Hello from Paris! Today I show you my very fresh impressions from the C&A shop opening in Paris. Therefore I came with Sarah for (I know it's not really funny) one night in Paris. It was a great event and I'm happy that I meet so many great girls (e.g. Maffashion)!
Es ist echt krass, wieviel sich zur Zeit bei C&A tut, aber wenn wir mal ehrlich sind tut ihnen der Imagewechsel auch echt gut. Ein paar Teile treffen echt voll mein Geschmack (so viel Schwarz!!) und ich denke, dass ihre Bemühungen auch echt Früchte tragen werden. Aber gebt dem Ganzen einfach eine Chance, schaut es euch an und trefft dann euer eigenes Urteil. Solange spamme ich euch heute erstmal mit Eventbildern zu, denn das war wirklich super und auch die Fotos sind klasse geworden, wobei die mit Sarah mir immer noch die liebsten sind. Ich mag sie echt sehr und freu mich richtig auf künftige Events mit ihr!!
It's great how C&A has changed during the last time. I'm happy that they've changed their concept and their image. You should really visit the new stores, they are amazing and I'm pretty sure that you'll love some pieces of the new collection. But the best part of the event was the time I've spent with Sarah. I really like her and I can't wait to see her soon again!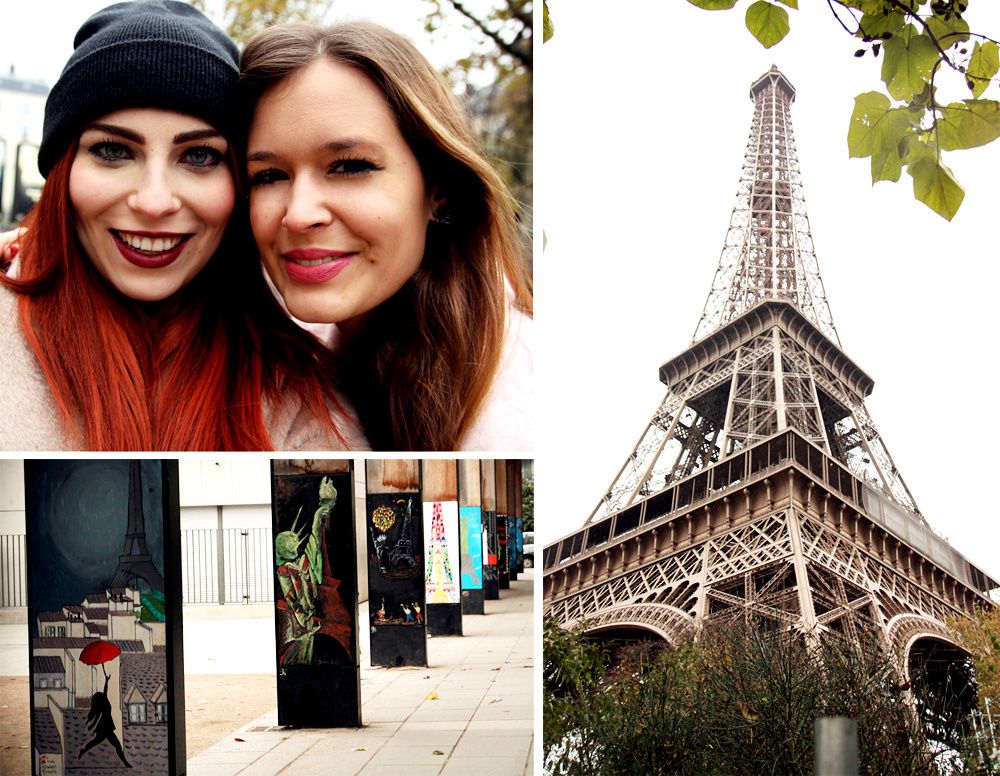 Ich war übrigens schon länger nicht mehr in Paris, paar Jahre um genau zu sein und ich bin echt immer wieder fasziniert wie wunderschön diese Stadt doch ist, selbst bei Regen! Was für eine Traumstadt…
I haven't been in Paris for a few years. But everytime I'm there I'm really fascinated by this beautiful city…