.
The last weeks were… intense.
Yeah, I think that's a good way to describe the up and down of the past few weeks, the sum of the ideas, meetings, travels and occasional heavy moments. I was out and about a lot, met tons of people, travelled, yet also had time to think, not least because I took the time I needed and was online much less than usual. I was with myself, instead.

I needed that time. After all, I'm working on my Masha 3.0 concept, and I am getting closer – albeit at a slower pace than I'd wish. Revamping a blog these days is not exactly easy. Especially if you have big plans like me, but not the budget of big publishing companies to realize those ideas straight away.

The good news is that despite the professional pressure I am much happier than I used to be.
My private life is much more important to me now since I am in a new relationship, and I am caught and protected whenever I feel down. Separating my professional from my private life was a long overdue step, and something that required a lot of learning on my part. The thing is: no matter how successful I am professionally, if I was to measure my happiness on a scale I'd probably never get passed the 70-80% mark. That's pretty good in a way, but I only reach that level when I'm really on top of my game for prolonged periods. And how realistic is that, really?

In other words, my job makes me very happy when it's going well, but even then it doesn't provide me with 100% happiness. At the same time, I know I won't find complete fulfillment in my private life alone, either. The logical consequence is that I need a mixture of success in my professional life and sufficient space for my private life. That's the formula of happiness for me.
And I think I deserve happiness.
Your comments made me happy, by the way! Time and time again I am touched and overwhelmed by the positive words you share with me on all my channels. It is SO motivating to read your comments, to feel such a part the community. You give me so much that I don't know how to show you how much I appreciate that. THANK YOU!! Whenever I feel my emotional state is dropping I read your comments, and usually they help me stabilize straight away. Please don't be angry if I don't publish or answer all of them straight away – I am reading everything, I promise!
Good News:
Pinterest now has a new 'Shop The Look' function!

That means I can post outfits and you can shop the individual pieces without having to leave Pinterest. As one of only a handful influencers I get the chance to test this new beta function before the full online launch. Check out my pinwall if you're curious how it all works and looks. I think this is a great new option, the best way to answer the frequent question 'where I got that pice'. Of course it's also a nice way to earn some extra money. A big super-like from me!
Get the Look:
Talking about Shop The Look! I am also participating in the new Zalando Get the Look campaign. Starting now, I will present different looks every month, that you can shop directly at Zalando. Pretty cool, not least because my looks include plenty of comparatively affordable pieces as well. Over the past few months there was some criticism that my looks are not wearable and do not inspire purchases because they are simply too expensive. Well, not the Zalando looks – they are awesome yet really affordable.
Good to know:
Talking about Zalando!
Zalando has ended its affiliate program with immediate effect. That's pretty dramatic news for the Blogosphere, since most fashion bloggers generate a large part of their income through that program. And that breaks away now. What remains? Asos, Urban Outfitters & Co. If you see fewer shopping posts on some blogs in the future, no you know why. I think that's a real shame, but unfortunately I also really understand the move.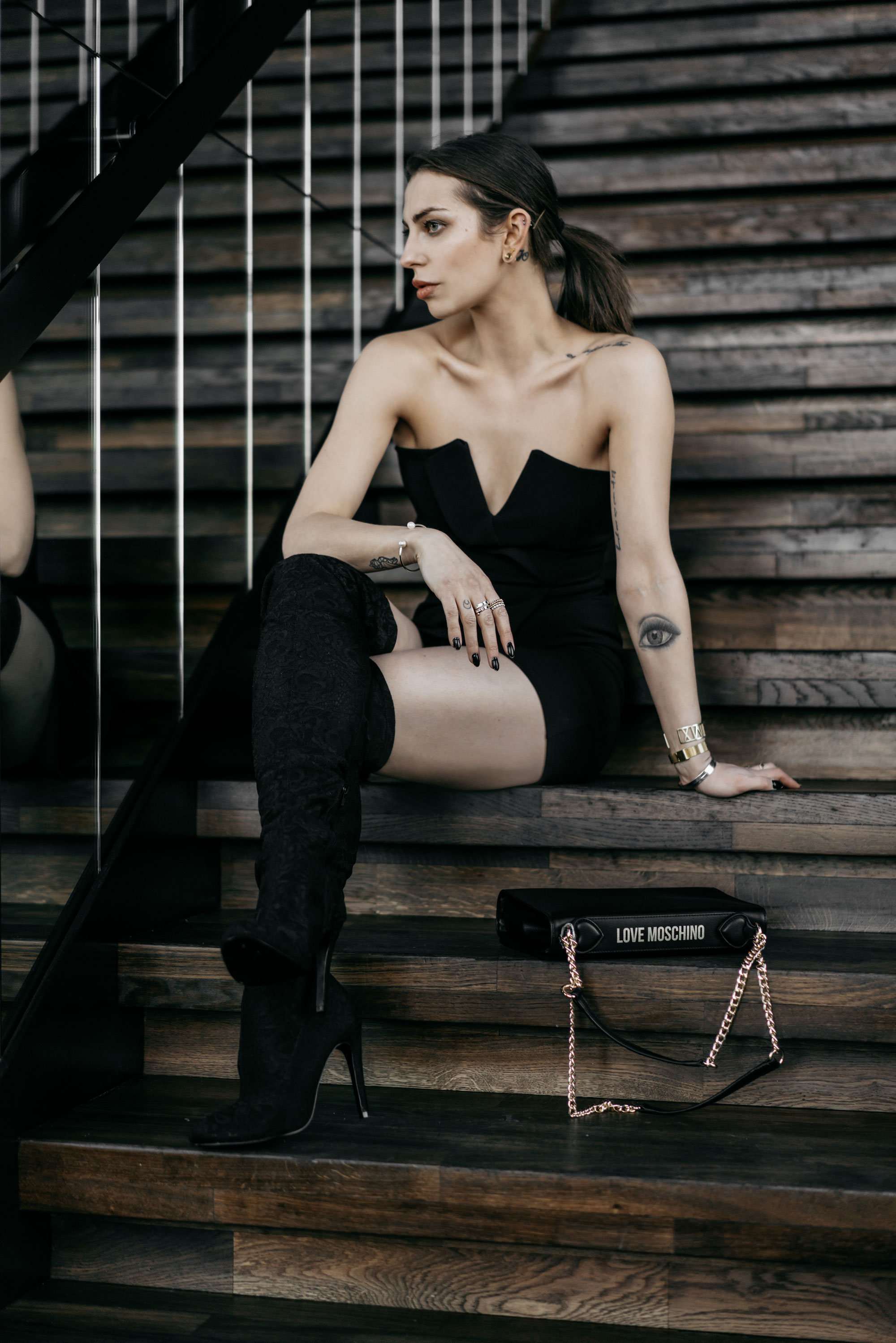 Watched: The Sinner.
How suspenseful is this series? Admittedly, it may not be the best show ever, all things considered, but it's pretty good, isn't it? The show stars Jessica Biel and is essentially a drawn out thriller involving murder, sex, an attempted cover-up – and a policeman who wants to get to the bottom of it all. I was at the edge of my seat from the first moment until the end.
Good read:
Creatives are often paid below average. Why that is and what the challenges of daily life in creative professions are is summed up in a great article in Zeit (a German weekly newspaper), which also closely reflects my inner conflict.
My Looks

Favorite songs: