This post contains product placements
It's been a while since I last shared some of my favorites with you, but I gathered a bunch of genuinely amazing products and inspiring items that enrich my daily life, so the time is perfect. From the perfect sun-screen to role models – the range is wide, and maybe you'll enjoy some of these following products as much as I do.
First up in this issue is cosmetics company Paula's Choice.
A short while ago I had a really annoying rash. It felt like an entire half of my face was reddish and slightly swollen, covered in tiny pimples. It was not a pretty sight, and as you can imagine I was in a terrible mood.

I'm actually still not quite sure what brought on the rash, all I know is that it looked awful. Maybe it was an allergic reaction, maybe I used too many beauty products – at any rate, my skin needed a break. Too many creams, too many lotions, too much change – I guess it's no surprise that my skin was irritated, if you excuse the pun. So, the first call was to not use ANY product for a couple of days. Unfortunately that did not really help, the rash persisted and my skin was still itching a few days later. And since it became more and more difficult to refrain from using beauty products, I decided to try an alternative to my regular beauty regime: Paula's Choice.

My reasoning was that I wanted a product that's effective on the one hand, but really gentle to my skin on the other. I didn't want to irritate my skin even more than I already had, and, frankly, I just wanted to get rid of the rash, whatever it may have taken. Paula's Choice, a brand proudly free of animal testing, has been on my radar for more than a year, but somehow I always ended up reaching for products with snazzier names. Yes, I know, not my wisest call, in hindsight. But with my skin in terrible condition I was ready to try anything that promised relief an support in the healing process.
If you read up on Paula's Choice without having tried any of their products before you kind of start to wonder why on earth you've not been using their product all along. It's an authentic brand, founded by journalist and skin-care expert Paula Begoun. Paula is a well known figure, she was even on Oprah Winfrey's show a couple of times. Her mission and passion is debunking skin-care myths. With her own label, she follows simple, transparent principles:
The effectivity of her products need to be scientifically proven, and they must not contain irritating or substances.
In other words, Paula's products are designed to be inherently sensible and gentle. Central to her line are cleaning and skin-care products. One example that illustrates her philosophy is that all Paula's choice day creams have a sun protection factor, in short SPF. After all, UV light ranks among the most harmful environmental factors for our skin and is known to accelerate the aging process. And since our skin is always bombarded with rays of UV light, even when it rains, daily sun protection is incredibly important.

Another point of focus in Paula's line are exfoliant peelings, which are basically gentle acid peelings. These peelings are much gentler to the skin than regular mechanical peelings which essentially work like sandpaper. The bestseller – and strongest peeling by Paula's Choice – is the Skin Perfecting 2%BHA Liquid EXFOLIANT. The thing is, you barely feel it when you apply it on the skin, but it does an amazing job at removing dead skin cells and thoroughly cleans pores from the inside. It's the perfect product if you have reddish skin spots or little inflammations, as the exfoliant also has anti-inflammatory properties. It was exactly what I was looking for: effective, yet gentle. I got some personal counseling, described my problem and had a whole set of products tailored to my individual needs. And I am happy to tell you, it saves my skin: the rash is slowly subsiding, the pores are closing, and I have far few issues with impurities. It's a little bit too early to say at this point whether Paula's Choice really is the secret weapon I've been looking for all my life, but so far it certainly looks like that's the case. I found exactly right product for my skin, Paula's Choice is also mine.

Resist Light Foaming Cleanser
Earth Sourced Toner
Skin Perfecting 2% BHA Liquid
AHA 10% Treatment
10% Niacinamid Booster
Calm Serum
Calm Tagescreme LSF30
Dior Bronze
We're entering the season of the sun, which also means we need to protect ourselves again! I'm not sure how you feel, but I tend to be quite lazy when it comes to using sunscreen. I always have to coax myself into the somewhat laborious task of getting creamed up. Not with the sun screen by Christian Dior, though. This one I used with genuine enthusiasm, not only because of the protection (important but boring), but mainly because of the luscious glow and consistency. It felt like a rich body oil, which left a wonderful shimmer on my skin. These products feel as glamorous as the in fact are. Makes creaming and spraying a treat!
Académie – Bronz'Express
Talking about sun!
I LOVE self-tanning lotions, but it's a love-hate relationship. Results tend to be good eventually, but the risk of ending up with weird spots is also real. For many years now I have relied on a particular product for my body (Saint Tropez), and now I have finally found the perfect tanning lotion for my face as well: Bronze'Express.
It appears sort of a like a facial toner that you apply on a cotton pad, which also makes it pretty easy to gauge the actual amount you're applying on your face. This uncomplicated solution is really incredible, as I get to see the result straight away, which greatly reduces the risk that I'm overlooking some weird smear or blotch. Perfect to create the illusion of a tan before the real thing!
Role Model: Maye Musk
Yep, you read tht right! Elon Musk, the founder of Tesla, is a well-known personality whose celebrity extends far beyond the confined circles of the start-up world. But has anyone heard of his mother yet? Maybe you've seen her, without being aware of it. Maye Musk is a model. And she's 70!

But let's start at the beginning: raised in South Africa, she moved to Canada with her kids so they would not have to grow up under an Apartheid regime (Elon had already lived with relatives at that point). Not only is she a gorgeous woman, she's also a highly interesting personalty (interview) and nutritionist with two diplomas to her name. I am fascinated how she talks about her life and her kids. In fact, Maye has become a genuine role model for me: a smart, beautiful woman, an ambitious pioneer, a fighter, and living proof that beauty has no age limit.
Viktor & Rolf – Flowerbomb Nectar
My favorite line of fragrances, Flowerbomb by Viktor&Rolf welcomes a new member to the family: Flowerbomb Nectar. The fragrance is the most intense perfume in the line yet, and if you like it flowery, this one is definitely for you. For all its intensity, the scent is not invasive or heavy, and the gunpowder note adds an element of pleasant surprise. It really talks to both the girly girl and the Lara Croft in me. Which other product can claim that?
Newcomer Label Postyr
I discovered Postyr at the recent Press Days, and my heart is beating for the brand ever since. Maybe not surprisingly at this point, the label is Danish. Postyr produces beautiful items, with on the point the design. It's fashion that proves that extravagant styles and Scandinavian fashion need not be mutually exclusive. There are many prints and colors available, often matched with classic cuts.

The jump suit is my favorite item from the summer collection, hands down. Postyr is part of the Bestseller Group and offers very fair prices. The quality of the garments is very high, the materials feel great on the skin, and yet the pieces are comparatively affordable.
Favorite Account: Konaction
I already introduced a couple of pretty diverse accounts in this column, and in this issue I'll mix it up by sharing an account without visible protagonists for you. Konaction focuses on interesting facades of buildings, and I am endlessly fascinated by the angles he finds and pictures he takes. Yes, I'm a big fan of the Berlin Account. Of course it also serves as a great source of inspiration for locations, and as a nice reminder how awesome my hometown Berlin (and the World) actually is.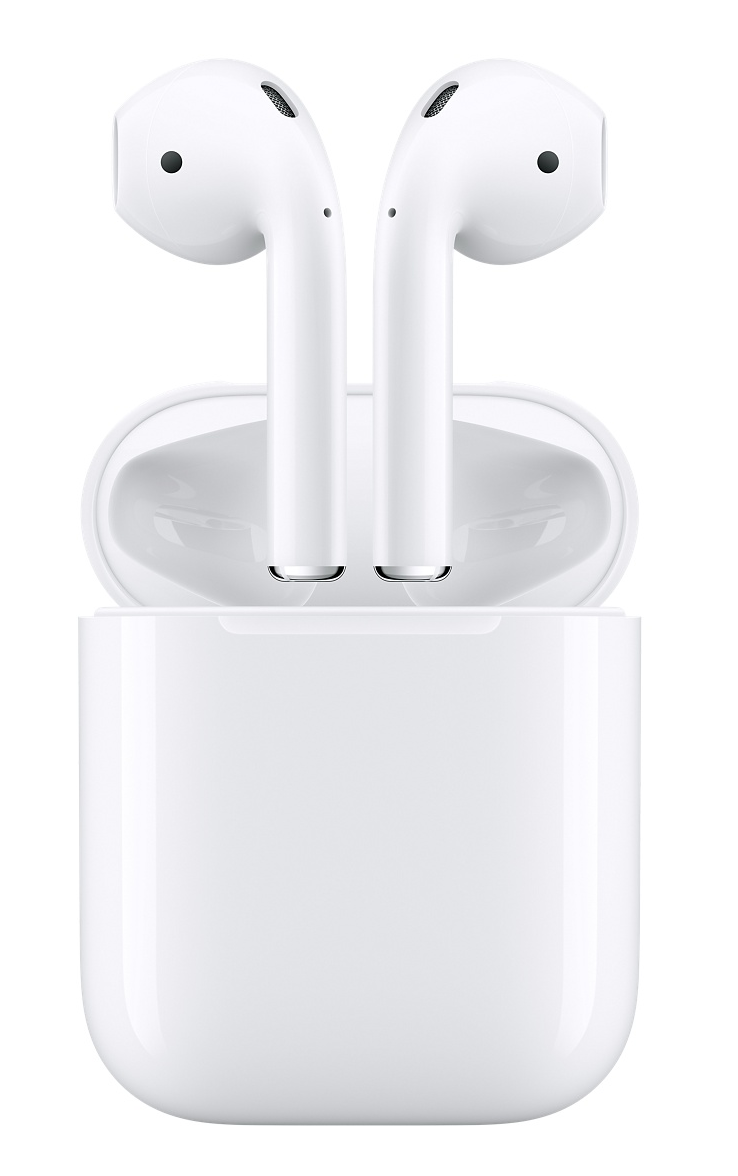 Airpods
Ich weiss, es sieht wirklich extrem merkwürdig aus, wenn man mit Airpods durch die Gegend läuft, aber sie sind wirklich unendlich praktisch! Die Soundqualität ist der Hammer und sie sind außerdem noch smarter, als normale Kopfhörer. Sie erkennen das iPhone automatisch, man kann mit ihnen telefonieren (ausgezeichnete Qualität!) und sie sind so bequem, dass man gelegentlich schon mal vergisst, dass man sie trägt. Und wenn man doch mal eine Pause macht, nimmt man einen (oder beide) kurz aus dem Ohr – und schon stoppt die Musik. Man tut sie wieder rein – und sie läuft weiter. Es sind eben die kleinen Dinge, die das Leben im Großen verbessern und ich würde auf meine Kopfhörer (ja, auch wenn es in der Öffentlichkeit merkwürdig aussieht) nicht mehr verzichten!!
Beauty Entdeckung: 3CE
I recently discovered this South Korean beauty label, and, well, I'm in love. 3CE's products are playful, innovative, and I love the package design as well. In fact, I wasn't able to pick one favorite item and bought a whole bunch of products straight away, most of which I'm using on a daily basis now. Be it the eyebrow tattoo pen, highlighter cream, the shiniest eyeshadow ever, or the lip tattoo pen – 3CE ranks as a love brand in my world now. Makes sense that so many trends come from South Korea right now. My fascination with the far east remains unbroken.
smart GHD
Another favorite item of mine right now is the new straightening iron by GHD. I was quite annoyed when my old GHD straightener broke after only three years of rather intense usage, and switched to another brand for a while. Now I'm the proud owner of the latest GHD model, and I am happy to say that it has a big advantage over the competition: this is a smart item. The hair straightener automatically detects your hair structure and adjusts the heat accordingly. This makes for much gentler straightening, which in turn means I have a real chance now to grow my hair a bit longer.
This post is also available in DE