Wie ihr (hoffentlich) mitbekommen habt, bin ich zur Zeit auf der Mercedes Benz Fashion Week Russia in Moskau unterwegs und treibe hier mein Unwesen, schaue mir ein paar Shows an, befinde manche für ganz toll, andere für weniger toll, aber unterm Strich betrachtet ist es unheimlich spannend, was hier alles passiert und teilweise bin ich wirklich überrascht, wieviel es eigentlich ist.
Glücklicherweise wurde ich von der Agentur, die die Fashion Week organisiert hat mit Front Row Seats und einigen netten Extras ausgestattet, sodass ich den optimalen Überblick bekommen habe was Spring/Summer 2014 so angesagt ist, hier in Russland. Ich wünschte nur, ich könnte euch alle meine Eindrücke vermitteln, aber ich werde mich nur auf die Highlights konzentrieren, denn davon gab es einige, aber was ich euch jetzt schon sagen kann, ist, dass mich die russische Mode in vielerlei Hinsicht überrascht hat.
Es gibt in Russland wirklich einige Designer, die kann ich euch einfach nicht vorenthalten – wirklich nicht, und werde ich auch nicht. Heute starte ich mit einigen etablierteren Designern und bin schon ziemlich neugierig wie ihr das so findet. Um das Ganze ein wenig strukturierter anzugehen, für mich und auch für euch, werde ich euch nach und nach meine Eindrücke vermitteln, bzw. euch das zeigen, was auch mir gefallen hat und fange direkt mal mit 3 Namen (und 3 sehr unterschiedlichen Kollektionen) an, die ihr euch unbedingt merken solltet:
As you have noticed ( hopefully ), I'm currently in Moscow for the Mercedes Benz Fashion Week Russia and check a few shows. Some of them are really great, some of them not that much, but anyway it's incredibly exciting, what's happening here, and to be honest, I'm so suprised how much it actually is, that happens here. Luckily the agency, that has organized the Fashion Week here, also organized me Front Row Seats and some other nice extras so I get a good overview what's coming in Spring/Summer 2014, here in Russia. I only wish I could share all my impressions, but I'll focus on the many highlight, but what I can already tell you is that the Russian fashion surprised me in many ways. There are some really great designers here and I really want to show you a few of them today – I have to! as they're so great! In order to keep some structure here I'll start with some more established designers and show you 3 of my favorite collections. So these are the names you should really remember: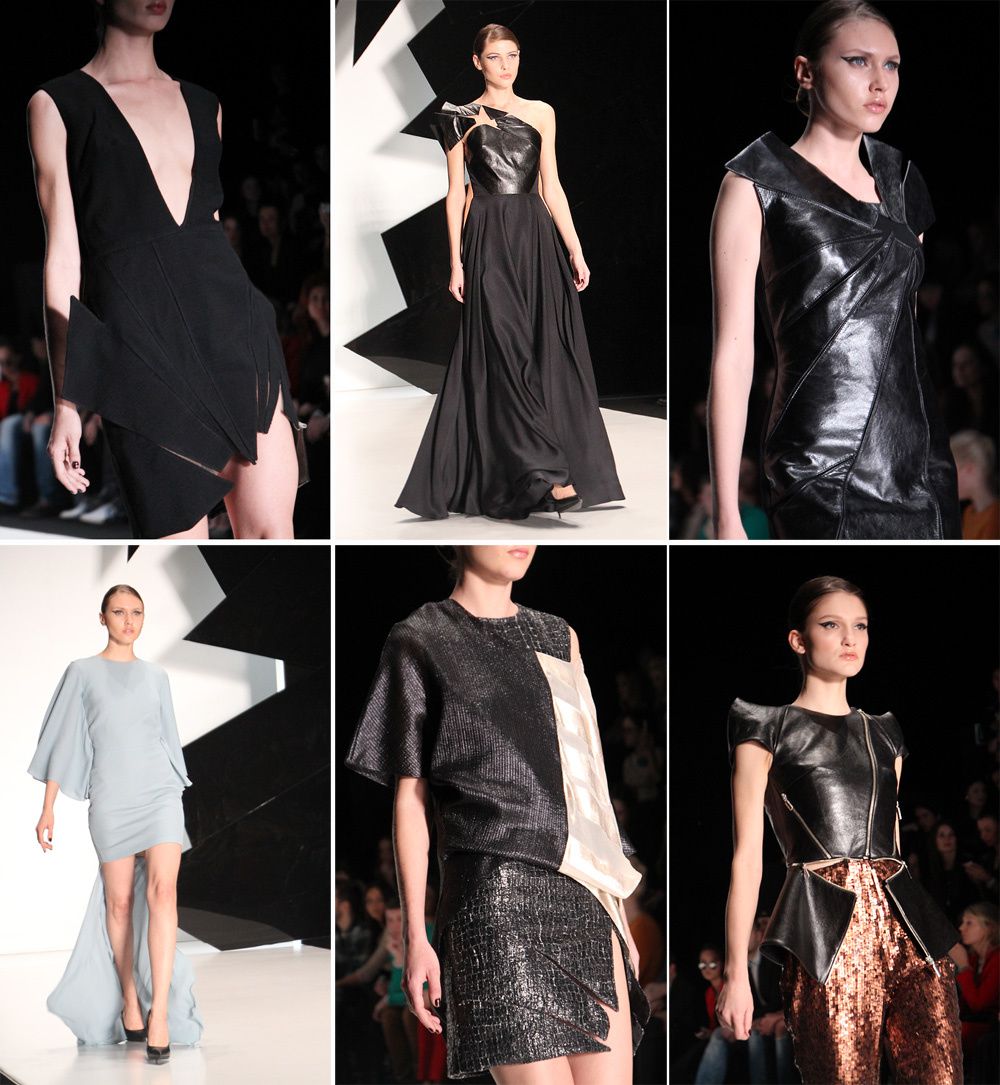 Als ich Dasha Gausers Kollektion gesehen habe, war ich sofort verliebt! Ungewöhnlich, schwarz, edgy, aber dennoch weiblich und durch und durch cool. Für mich gehört die Russin zu den absoluten Highlights der MBFWRussia. Das sehe übrigens nicht nur ich so, sondern scheinbar das ein oder andere itgirl hier in Russland, denn unter denen sollen die Kollektionen heisse Ware sein – kein Wunder, oder?
When I saw Dasha Gauser's collection I felt totally in love with it. Black, edgy, but feminine and absolutely cool. For me, this Russian girl is one of the absolute highlights of MBFWRussia. By the way, not only I love her, russian itgirls also do.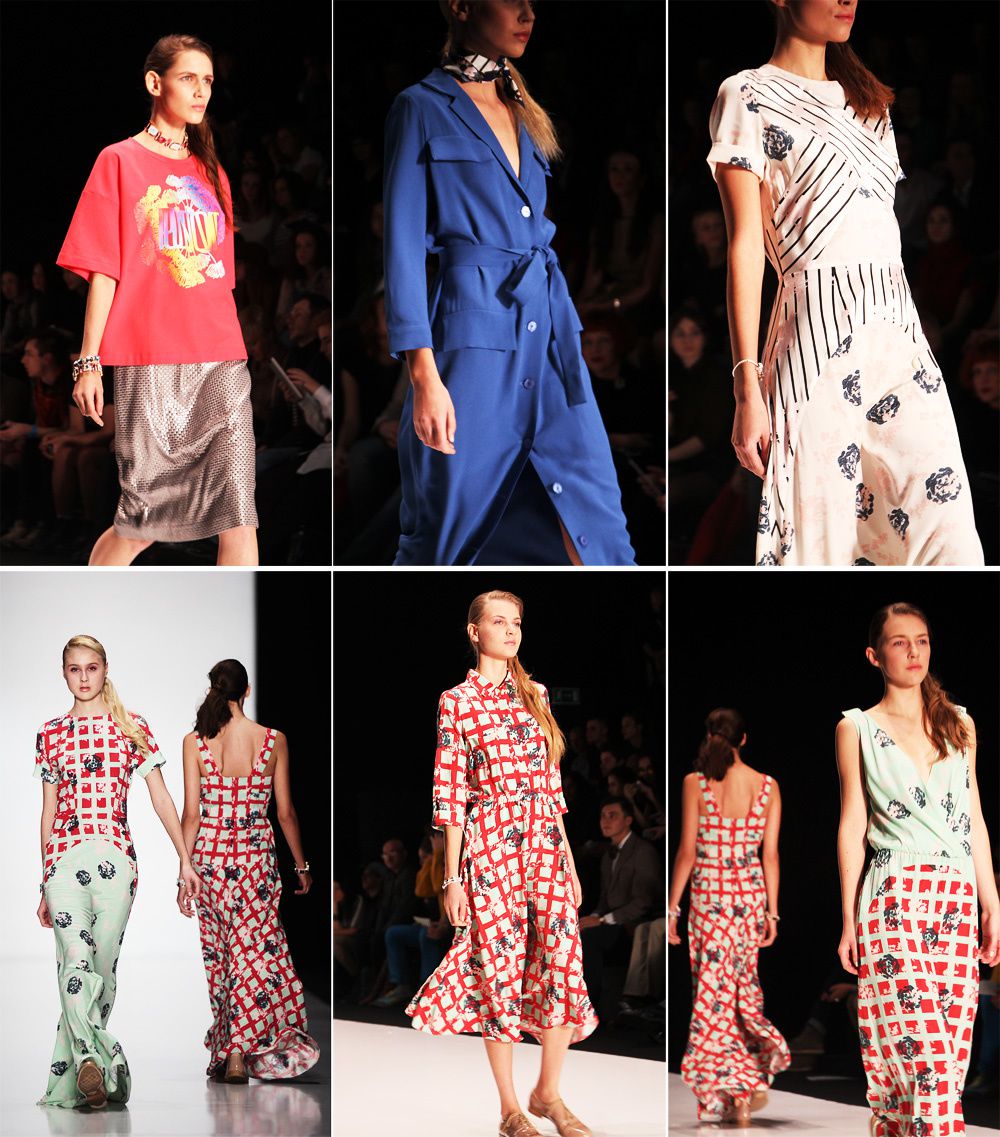 Die ukrainische Designerin ist bereits in Russland und generell Osteuropa etabliert und hoch anerkannt und nicht zu Unrecht wie ich finde: Auch ich war ziemlich angetan von ihr.
Auch wenn ich für gewöhnlich nicht so der farbenfrohe Mensch, was Kleidung angeht bin, so fand ich die Muster und Schnitte der stilsicheren Kollektion wirklich sehr schön und tragbar.
The Ukrainian designer is already established in Russia and Ukraine, but no wonder. Even I loved her designes, although I'm usually not a big fan of colorful patterns, but these styles are really beautiful and wearable.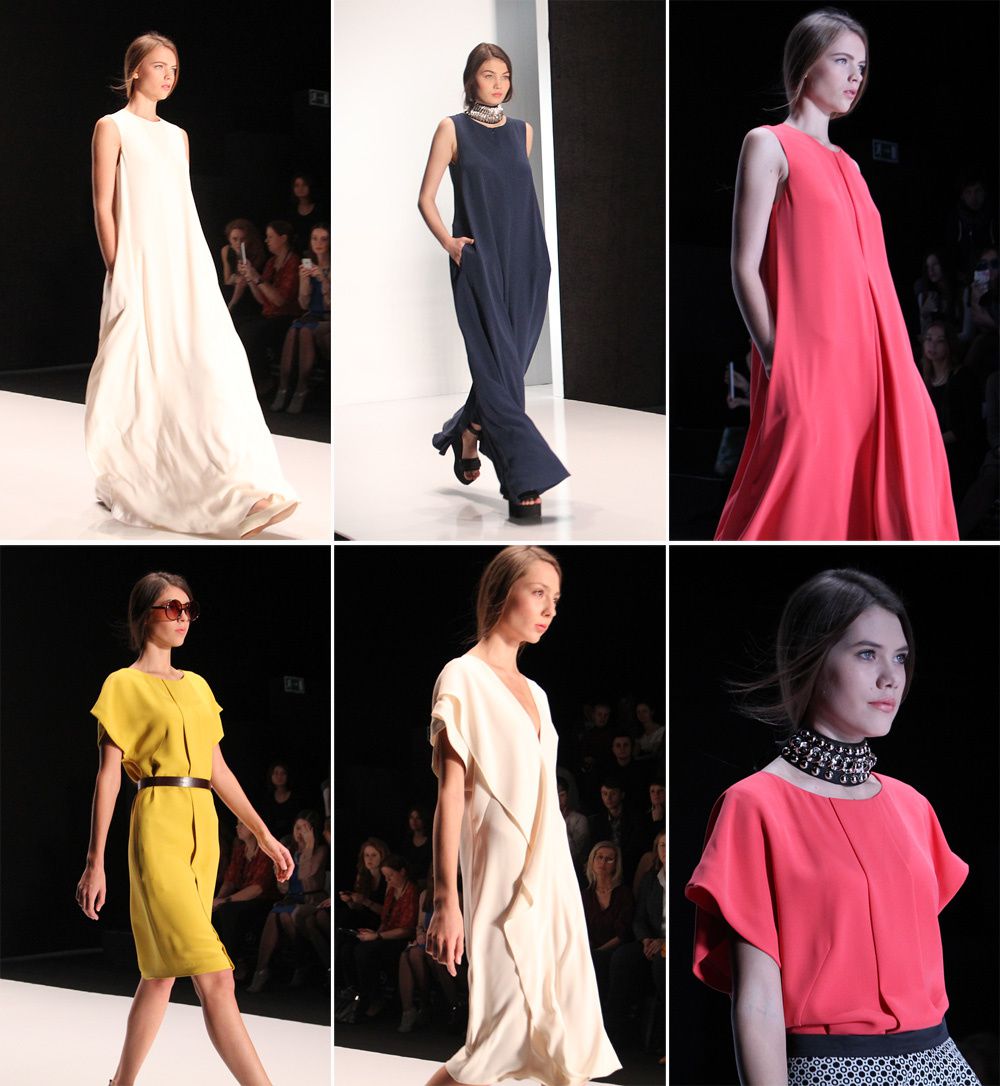 Der russische Designer Oleg Biryukov versteht es den perfekten Mix aus lässiger Weiblichkeit und edler Zurückhaltung zu kreieren. Schöne, fliessende Stoffe gepaart mit minimalistischen Schnitten lassen mein Herz höher schlagen, denn das, was er auf den Laufsteg gebracht hat würde ich sofort tragen, vor allem die Maxikleider haben es mir so richtig angetan.
The Russian designer Oleg Biryukov understands perfectly how to create the perfect mix between casual femininity and classy minimalism. The beautiful, flowing fabrics paired with cool cuts make me crazy.
So das war's. Nun seid ihr dran: Habt ihr schon einen Liebling bzw. würdet ihr es tragen und seid ihr vielleicht auch ein wenig überrascht (so wie ich es war)? Gebt mir euer Feedback! Ich will alles wissen :)
So that's all for now. Do you already have a favorite? Would you wear it or are you maybe even a little bit surprised (like I was?). I want your feedback!