| sweater/dress: 5preview | shoes: &otherstories | shorts: romwe |
Ja, das seht ihr richtig. Schon wieder die Location^^ Nur das Outfit ist dafür etwas sportlicher geraten. Nicht dass ich grade im Sportfieber bin, im Gegenteil: Plätzchen machen mich grad nicht nur schwerer, sondern auch faul, sodass ich beschlossen habe bis Ende des Jahres kein Fitnessstudio mehr von innen zu betrachten. Würde eh nichts bringen grade, weil sich meine Motivation meine Strandfigur auf Vordermann zu bringen hart in Grenzen hält und ich habe bisher noch nichts mal richtig losgelegt mit dem futtern. Für meinen Geschmack bin ich nämlich grade sowieso zu viel draussen – bei Regen. Auch bei diesem Outfit, das so sportlich aussieht, dass ich sowieso nicht mehr zum Sport muss :) – finde ich. Generell ist der Pulli auch eigentlich länger, nur hab ich ihn (vielleicht ein bisschen zu kurz) abgeschnitten. Von innen ist es ein ganz warmer weicher Stoff, was heisst, wenn ihr was richtiges untenrum anhabt, ist euch echt muckelig warm dadrin^^
Say hello again to my favorite location here in Berlin. Today I show you a sporty outfit, not that I'm in a sporty mood or something. Wearing sporty clothes is enough sport for now, because I don't think that I'll see a gym from inside till the end of the year. I mean it's cold and rainy outside and I'm eating Christmas candy all the time, so what. Anyway this dress is perfect for a cosy day, it's really warm and comfy. You'll love it!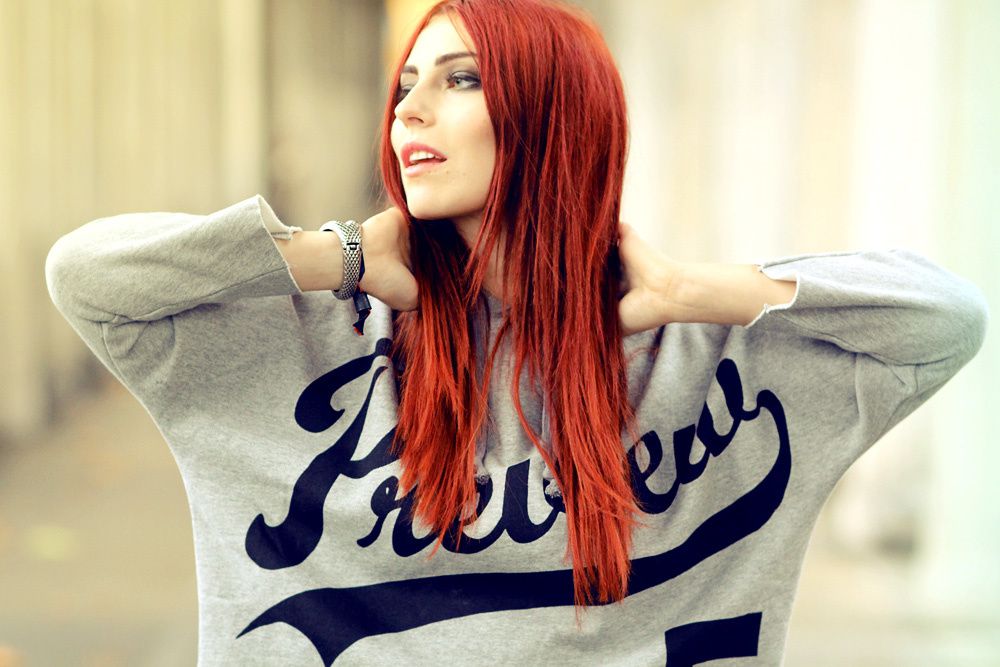 Wisst ihr was am Outfit übrigens besonders cool ist? Ihr könnt es gewinnen! Wenn ihr diesen, von innen wirklich superkuscheligen, Sweaterdress (keine Sorge in echt ist er länger, für mich habe ich ihn abgeschnitten) haben wollt, hinterlasst mir einfach ein Kommentar mit eurer Emailadresse und 5Preview schickt ihr für euch raus! Mitmachen könnt ihr einfach bis Dienstag! Viel Glück!!
You know what's the best about this outfit? You can win it! Just write your email adress in the comment (till tuesday) and that's all. Wish you good luck!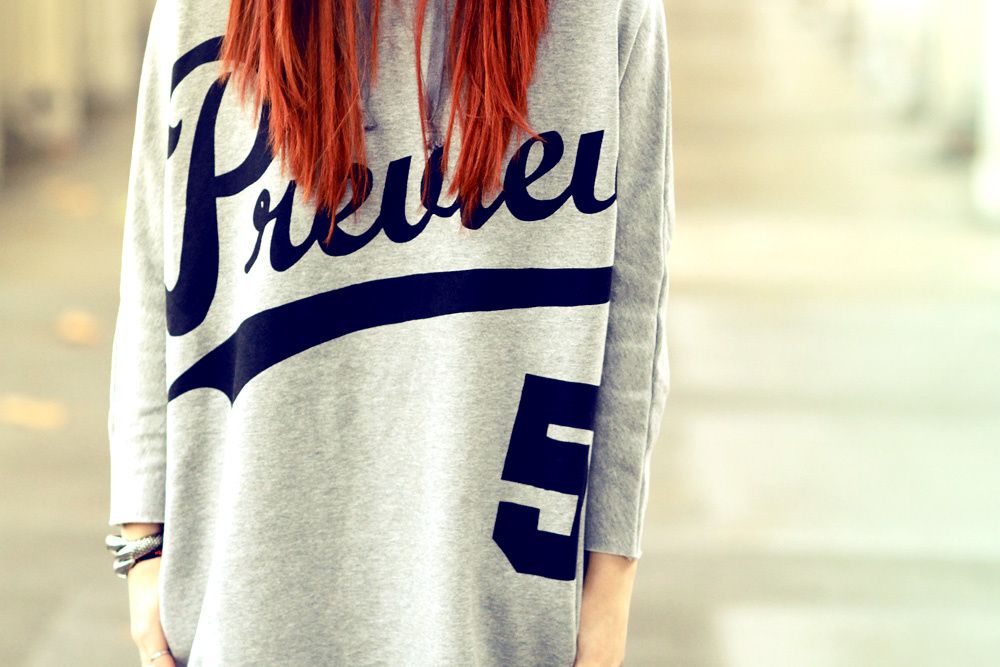 Übrigens: an alle Spassvögel da draussen, die mir jetzt ankommen mit: "Ey hast du deine Strumpfhose vergessen, oder was?" können ihre Sprüche Zuhause lassen. Ich habe nämlich meine Strumpfhose w i r k l i c h vergessen und habe dann in den sauren Apfel gebissen und den Look trotzdem gemacht. Meine Hose hab ich dafür allerdings nicht vergessen ( wie ihr seht!). ;)
Btw: yes I r e a l l y forgot my tights and it was cold as fuck. But luckliy I didn't forgot the shorts ;)