| sweater: 5preview | jeans: asos | shoes: justfab |
Heute folgt der zweite Teil der Mottowoche und das Lieblingspiece heute ist der Sweater. Ein schönes Teil!
Wie ihr seht sind die Bilder einfach etwas ganz anderes, als das, was ihr sonst eher von mir kennt. Umso erleichterter war ich natürlich dementsprechend, nachdem ich gestern den ersten Teil hochgeladen habe und er von euch so gut angenommen wurde! Wahnsinn! Danke!!
Besonders gefreut hat sich auch Len, der Fotograf, über euer Feedback (und über ein verdientes Like würde er sich sicher auch freuen!) Manchmal sind eure lieben Worte einfach Balsam auf der Seele! Danke :)
Today follows the second part of my Theme Week with this awesome Sweater from 5Preview. As you can see the pictures Len has taken are completely different from all the pictures you've seen before on my blog so I'm very happy you liked it! Thank you!!
But not only I was happy about you feedback, the photographer was impressed, too. Sometimes it's just good to hear something nice :) Thank you for that!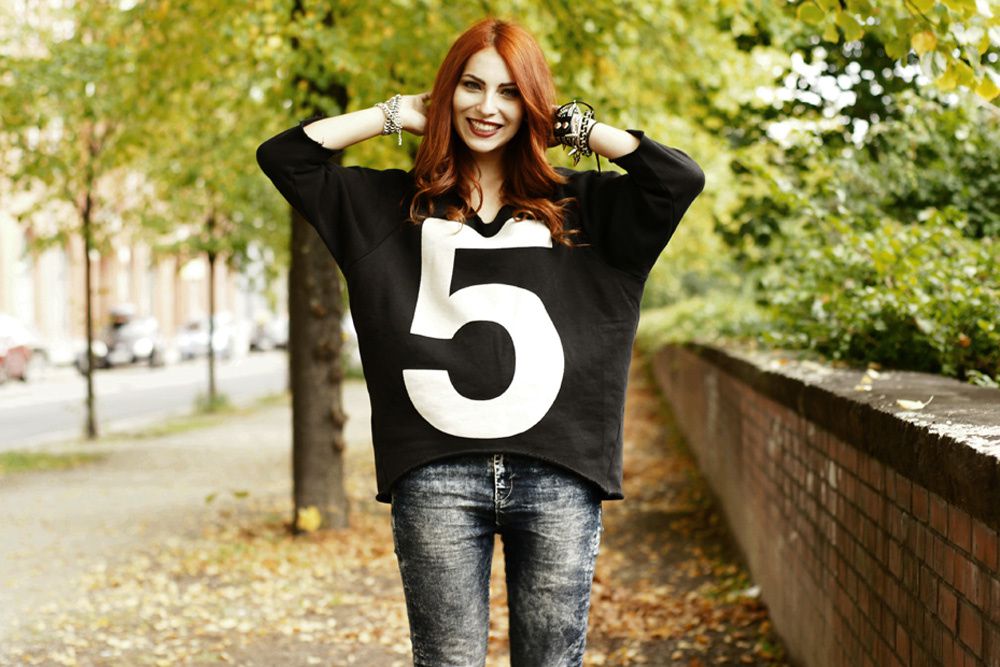 Das Outfit setzt sich heute aus dem 5Preview Sweater zusammen, einer meiner Lieblingsjeans, die ich mal bei Asos für 17 EUR ergattert habe und die einfach mega gut sitzt und schlichten Pumps, die aber das gewisse Etwas haben und auf der Berliner Fashion Week übrigens omnipräsent waren. Eigentlich ein ziemlich schlichtes Jeans/Pulli Outfit, aber sind es eben genau die einfachen Kombis auf die ich Lust habe. Kennt ihr sicher auch, oder?
Today I wear the 5Preview sweater, one of my favorite jeans I bought at Asos for only 17 EUR (sale) and heels that are classy, but special. It's a simple look today, but sometimes thats exactly what you want: something simple.