.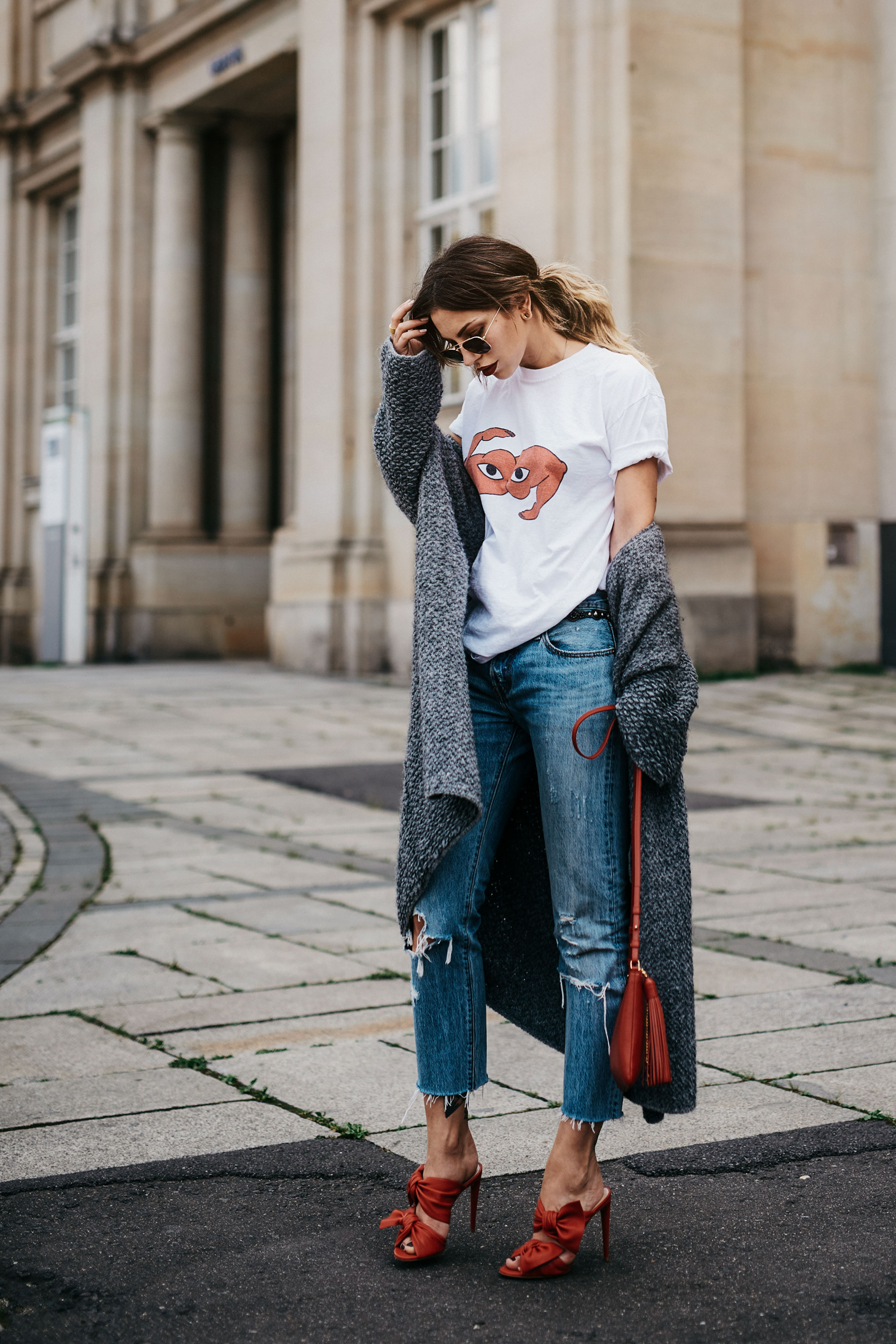 Every season a new T-shirt motive becomes popular over the others: statement shirts, logo shirts, band shirts, printed boobs, fruit, and now that the designers are out of ideas we get a but with eyes. Well, why the heck not?

I should have made a research project out of it – or at least an art project:
people reacting to my T-shirt.
How funny would it have been if I'd have filmed it with a hidden camera. Well, I recorded it in my mind – and I'm still smiling.

Logo Shirts
Honestly, I don't usually notice it all that much that men stare on my boobs, unless I wear a super low cleavage or don't wear a bra, which is all too noticeable. I usually have to work really hard to direct the attention away from my eyes. Well, it just so happens that I got this promo shirt the other day, I'm not even sure if it's for sale or not, but anyways, it's in my cupboard now. Somehow it came into my possession, and I laughed out loud when I first saw it. What to do? You know it. I put it on and went out into the world, a butt with eyes spread out over my boobs.
And there they were, the stares. The slowly wandered down from my face towards my boobs… and there they rested. Squinting, a raised eyebrow, concentration, and the unspoken question written over everyone's face: 'are those ass cheeks with eyes'?
Band Shirts
Yep, that's right.
And it feels amazing to see that even in a city like Berlin it's still possible to catch attention with a T-shirt.
Doesn't always have to be a butt with boobs. There are cool options out there, too.
Funny Shirts
Motiv Shirts
Statement Shirts