.

A little while ago I read somewhere that in uncertain political times the desire for classical elements in fashion grows. Our values are becoming more and more traditional again -and with it our fashion. Classical elements like laces are being reinterpreted in modern ways, fashion is a mirror of society.
Every time has its fashion.

Maybe that explains my newfound love for feminine blouses, which are currently conquering more and more space in my closet. Laces and playful elements are suddenly a natural part of my fashion, which up until now has been rather dominated by more masculine elements.
I am longing for an intact world.

Everything around me seems to fall apart, the world 'out there' no longer appears to be what it used to be. I feel a simple, basic desire to return to the good old time, when things may not all have been necessarily alright, but at least so much less complicated. I have a real desire to fall back on the tried and tested
– and the desire is growing.
.
Pants: M Missoni
shirt: Zara
blazer: Iris & Ink
shoes: 3.1 Phillip Lim
bag: Dior
At the same time, spring is awakening, it welcomes us with open arms, stirs our emotions. We place hope on new beginnings, celebrate the start of a new cycle with innocent pastel colours that reflect the palette of nature in it's own state of innocent beginning as the plants are still young and fresh and as the colors have not yet reached their full radiance.
Vernorexia describes the romantic mood spring brings, and we know it will not be as innocent as it may seem, just like my mood in these days, somewhere between dark melancholy and flowery, joyful anticipation of a new beginning.

The year is still young, and hope is in the air, as the new laced piece of clothing finds its place in my closet.
Maybe everything will turn out alright after all.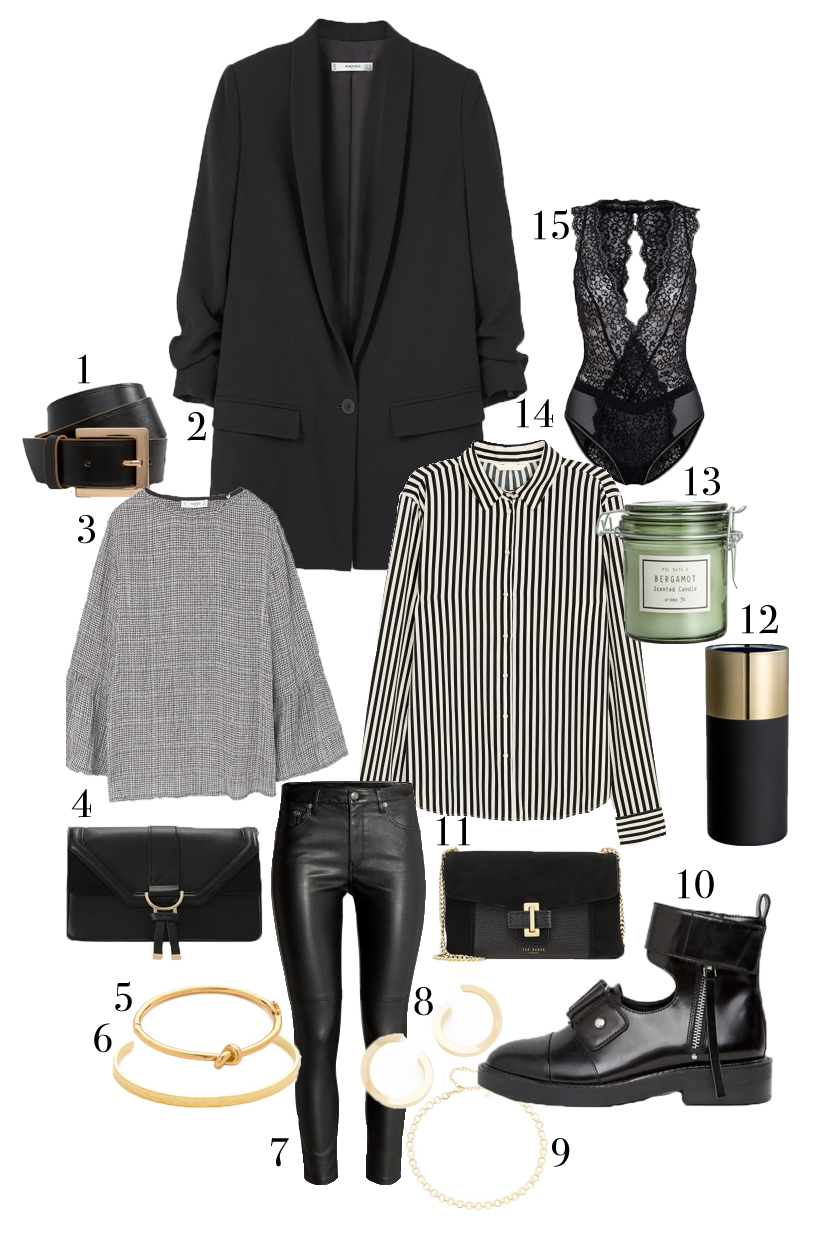 1 Belt: Asos
2 Blazer: Mango
3 Blouse: Mango
4 Bag: Dorothy Perkins
5 Bracelet: Kate Spade
6 Bracelet: Cloverpost
7 Pants: H&M
8 Earrings: Cloverpost
9 Necklace: Shashi
10 Shoes: Asos
11 Bag: Ted Baker
12 Vase: H&M
13 Candle: H&M
14 Blouse: H&M
15 Body: Oysho