– in collaboration with Mister Spex –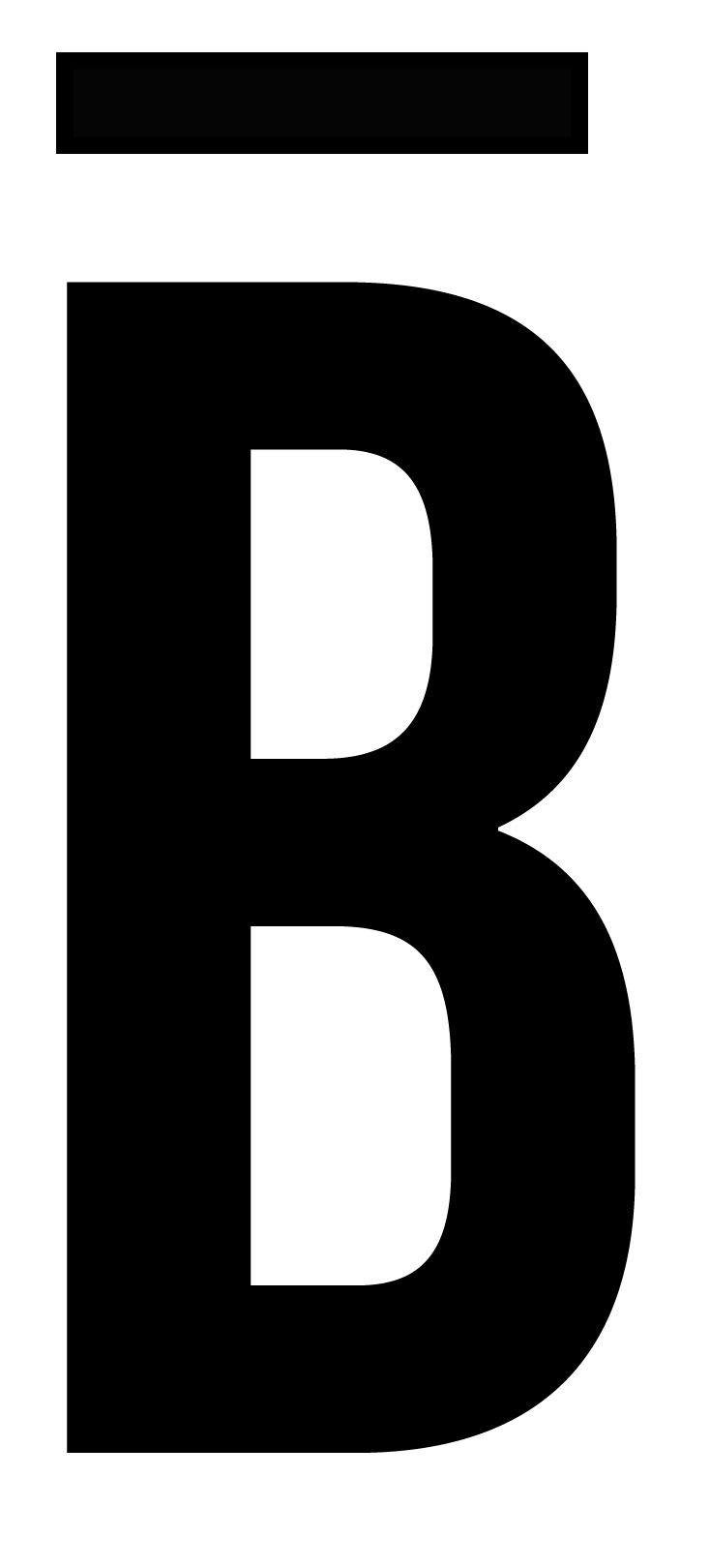 Bangkok – a short while ago I visited the capital of Thailand, and let the city envelop me. It was my second tome in Bangkok, and the place once again captivated me. Bangkok is no usual city. Its culture is unique, the people friendly, and its history varied and highly interesting. It is unlike any other Asian city, and a haven of well-being for travellers. For the case that you have the city on your radar, which you should, I compiled a list of ten recommendations of things you definitely need to see/do/experience while there. Come with me on my journey, and let me share the most exciting locations and most beautiful moments with you. You'll see Bangkok through my eyes, or maybe I should say sunglasses. This post was made possible by cooperation with Mister Spex, so I show you a pair of matching shades for every location. Let's face it, what's a vacation without sunglasses? Exactly. Hopefully this text will inspire you to check out Bangkok for yourself. Have fun reading!
Mister Spex is Europe's leading online optician, and the company is celebrating its ten year anniversary this year! It all started with four employees in Germany, a crew that has grown to more than 450 today, as Mister Spex has expanded into eight other countries over the years. I have cooperated with Mister Spex for quite some time (four years already!), and am very happy to have them on board as partners again.
[parallax-scroll id="63272″]
sunnies: Jimmy Choo dress: Mango bag: Longchamp sandals: Jacquemus
Visit Temples
I recommend you visit at least one temple while in Thailand. Many of them are incredibly beautiful and well worth a trip. My personal highlight was Wat Arun, which is located right at the water. So impressive, and much fewer tourists there than in other places. Grand Palace is also amazingly pretty and huge, but it's bursting at the seams with tourists, which made the experience less enjoyable for me.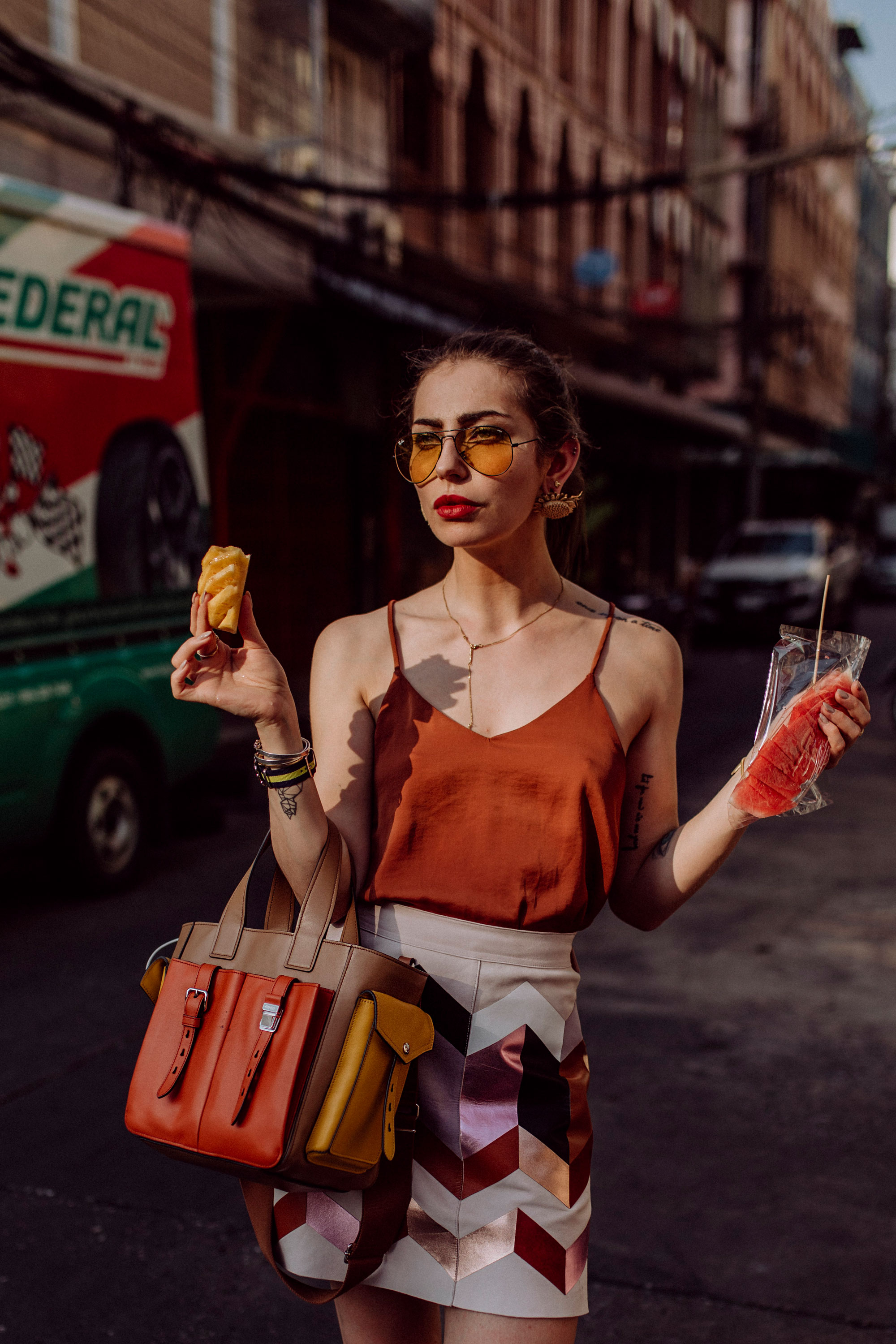 sunnies: Ray-Ban skirt: Longchamp bag: Miu Miu
Street Food
Bangkok is famous for super tasty street food! And I'm a good customer, I guess: Thai cuisine is among my favs! I love how fresh it tastes. Fruit are particularly tasty here. While there is a certain risk to upset one's stomach, I ate quite a lot of street food and had no problems whatsoever. You simply have to try the Pad Thai and coconut pancakes there!
sunnies: Carrera hat: Missoni bikini: Calvin Klein
Pool Party The pool parties in Bangkok are legendary! So many hotels have pools, and the locals really know how to party, so… a perfect setup! As it happened, the most amazing pool party in town was hosted by our hotel (SO Sofitel) during the Songkran Festival while we were there, so we found ourselves right in the middle of the action. Lucky us! Pool parties are such great fun. Also, there's the advantage that you can always take a dip when it gets too hot. A perfect concept, don't you think?
Take a TukTuk We were cruising around on tuk tuks all the time, and it was always an excellent choice. One of the drivers assumed the role of our tourist guide and showed us the prettiest corners. He even talked some locals into letting us sample food for free. Other drivers we had were racing like madmen, with us bouncing up and down in the back. Pure adrenaline in the busy city traffic. Tuk tuks are a good bit more expensive than taxis, but just so much more fun. It would really be a shame to miss out on the experience. It's like riding a rollercoaster through the city. Highly recommended, especially at night!
[parallax-scroll id="63347″]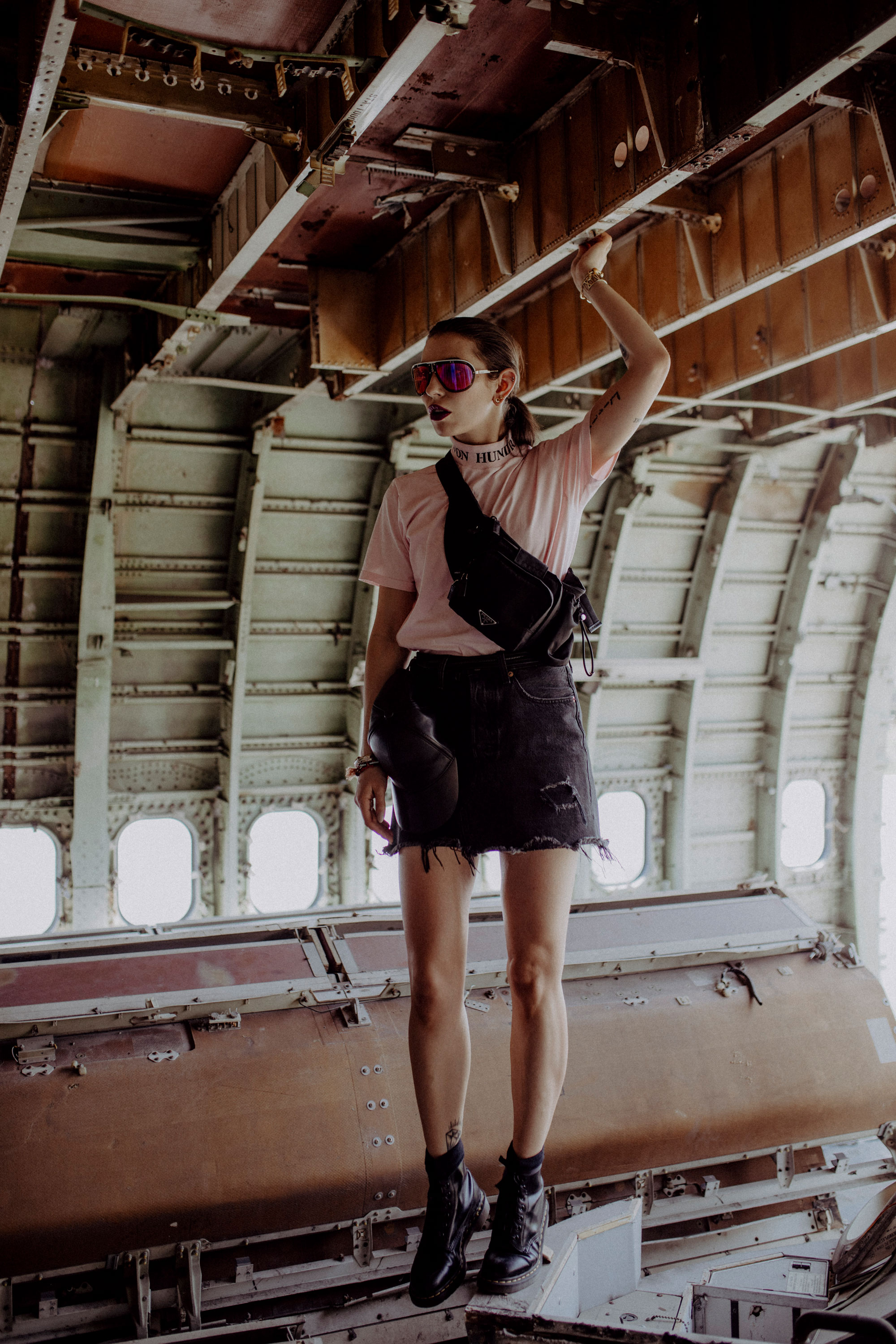 sunnies: Carrera skirt: Levi's shirt: Won hundred bag: Prada boots: Dr. Martens
Airplane Graveyard One of my personal highlights was the so-called airplane cemetery, which is located at the edge of town, still surrounded by skyscrapers though. A bunch of disused planes and plane parts are rusting away on that empty plot of land, and you can actually step into the fuselages. This would be unthinkable in Germany. The safety risk would be considered way too big here, and the authorities would forbid entering to prevent visitors hurting themselves. Not in Thailand though. I was happy to check out the planes from the inside and the outside. Some of them really look like they were shot down and just left there. There's an entrance fee of 200 baht (about 5 euros) per person, and the entrance itself is rather inconspicuous. In fact, it's so difficult to see that even many local taxi drivers don't know the place. The whole setup is still a real insider's tip. Pro tip: the best way to get there is by taxi, and I recommend you pay the driver to wait for you for half an hour. Getting back is quite tricky otherwise, and the 400-500 baht it would cost you to have the taxi waiting for you are well invested.
sunnies: Carrera bikini: Calvin Klein
Massage What would a trip to Thailand be without visiting a massage studio? Exactly. Few things are more relaxing than getting a good massage, so make sure to get one while there. There are good studios everywhere in Bangkok, and a massage or reflexology session can do wonders.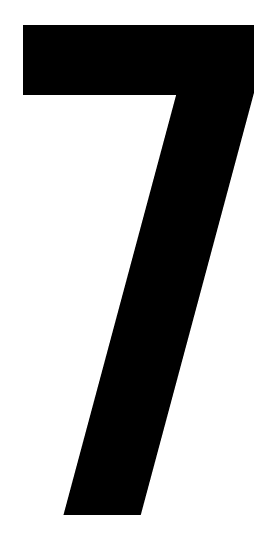 Lumphini Park We were incredibly lucky to have our hotel super close to Lumphini Park, one of the most beautiful parks in all of Bangkok. A real oasis in the heart of town. It's perfect for romantic breaks at the lake, wonderful boat trips in one of the kitschy swan boats or also to go for a run. It's also great fun to take a stroll in the morning, when locals are seen everywhere doing Thai Chi there. There's also a fitness path of sorts, where you can work out. But above of all, I found the place to be a haven of peace, my go-to place whenever I felt like taking a break from the noise of this big and bustling city.
Chatuchak Markt There's a lot to discover on the markets of Bangkok, and Chatuchak is definitely among the most exciting ones! It's located little bit outside on a large area, and you'll find everything there, from garments to bric-a-brac to food. If it's not sold here, it pretty much doesn't exist. It's great fun walking past the myriad stalls, just exploring casually. I was particularly fond of the ceramic items and tea I found there, and returned with filled bags. Pro tip: locals usually bargain only for items where no prize is indicated. If you see a prize tag, haggling is not really appropriate.
[parallax-scroll id="63409″]
sunnies: Jimmy Choo dress: Mango bag: Miu Miu shoes: Vagabond
Lokal Designer Shopping Talking about shopping! Thailand is home to a number of awesome designers, with lines ranging from Japanese street style (kind of) to luxurious evening dresses. Apart from the many stalls all over town, I found the first floor of Siam Centre to be a particularly rich hunting ground. Plenty of pop-up spaces there, where a great number of designers show their work and offer their special pieces at European price points (with quality to show for). I loved labels like Vela De and Matter Makers!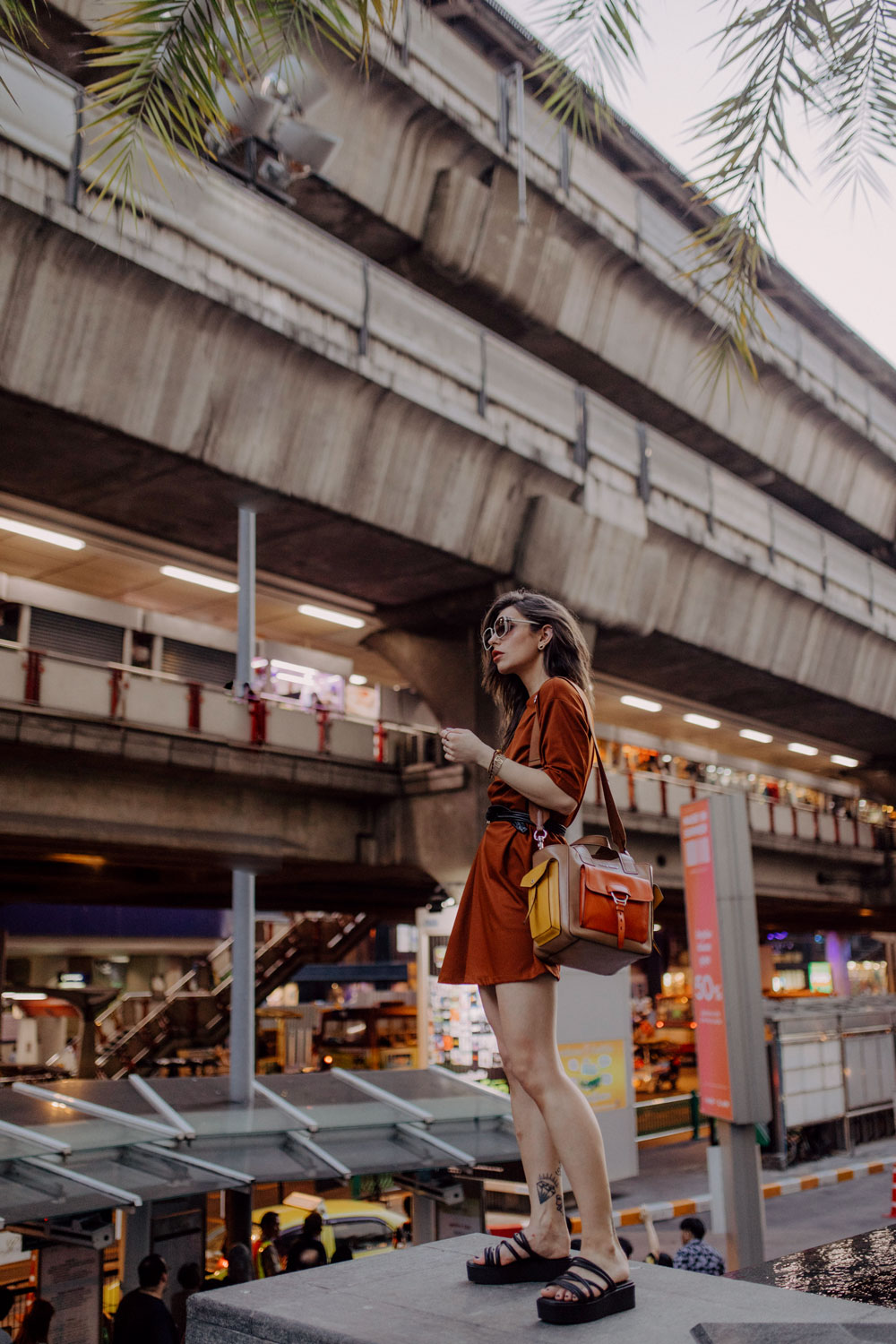 Rooftop Bar! Every cocktail tastes better with a view. That's a rule I live by, making me a frequent visitor of rooftop bars. Luckily, there are quite a few in Bangkok. I can only recommend that you check one or two of them out. Hotels are a good starting point, many boast rooftop bars. I had very fond memories of Above 11 from my last trip to Bangkok, and was looking forward to paying the place another visit. I'm happy to confirm that the Portobello Mushrooms still taste amazing!! Not to mention the 360° view of the city, which infuses the experience with just the right amount of edge. Another cool place is the Sala, which is not as high up, but right at the waterfront. Highly recommended!
sunnies: Carrera shirt: Matter Makers