In cooperation with Peek&Cloppenburg (There are two distinct and independent companies called Peek & Cloppenburg, headquartered in Düsseldorf and Hamburg, respectively. This article was created in cooperation with Peek & Cloppenburg KG, Düsseldorf. For a full list of branches and locations visit www.peek-cloppenburg.de).
For many years now, traveling has been an integral part of my job. I spent a lot of time on planes, and much more time still on airports. Earlier in my life, traveling – being on the road – used to be something very special. I was looking forward to taking a plane days in advance, and this anticipation formed part of a beloved feeling of going on a holiday. This enthusiasm has long since given way to a sense of unremarkable routine. I have spent so much time on (European) airports in my life that I know the power-socket situation in some of them by heart. That's right, I know exactly where the power supply situation leaves something to be desired (Milan, Berlin), and where it's been solved in exemplary fashion (Vienna!). I guess you could say I've become a pro traveller.
When Peek & Cloppenburg came up to me and told me about their new pop-up area about travelling, I just thought to myself: "Well, you've got the right one."
At Peek & Cloppenburg, namely at the large flagship stores in Berlin, Cologne, Düsseldorf, Frankfurt am Main and Vienna, special store areas are currently dedicated to the theme of traveling until 11 November. You find a range of beautiful and useful products there, from the perfect traveling outfit (for example the one I am wearing, by Hugo), the perfect suitcase (Horizon) to portable leather goods, cables, adapters, etc. – all items, in other words, that are not only useful when your traveling (for business or leisure), but that also make every day life run a bit smoother. There are so many interesting angles from which to look at the idea of "traveling", but I think one trumps them all, if it comes to general usefulness: travel hacks.
You know what I mean, right? All the small little tips and tricks that are useful when traveling and that can help to save time and money. Many of these tips come from my personal experience, distilled over years of intense traveling. Some of them you may know, but maybe, hopefully, there are a few points in this list that will do you good service when you're hitting the road again.
find all products in the Pop-up
The VIP lane! If you have the choice (and you're not a VIP), (almost) always queue up right next to the VIP desk. The airport staff has usually checked in the VIPs pretty quickly, and the same principle applies in queues for passport checks, baggage drop-offs or security checks. More often than not, the staff then wave over passengers from the non-VIP queue, which substantially raises the chances that you'll get through much quicker. This technique has worked really well for me in the past. And if you're not sure, then your best bet is to stick to the left line. You see, when given the choice, most people have the tendency to take the right line, which is why the left is often shorter.
Public transport is your friend! At some airports the taxi lines are seemingly endless. Others are so far outside the city center that a car ride from the airport takes much longer than the same trip with public transport (Munich and Copenhagen are good examples). Often enough, these cities have great public transport connections, making the trip into the center smooth and swift.. And on top of it you're saving money! And if you do decide to take a cab, you might want to head to the "Arrival" terminal rather than trying to hail a taxi at "Departures". Usually it's much easier to get a taxi at the former.
Sharing Apps! Sharing apps tend to work really well abroad! Talking about alternatives to taxis: many of the sharing apps I use in Berlin made my life equally easy abroad: I jetted through Milan with car2go, took a Lime Roller in Paris and rented an Ofo bike in Copenhagen. It was always a bit of a challenge to find my way, it tended to be great fun discovering cities driving or riding around like a local.
Mark your Cables! You can't imagine how many arguments I fought out over charger cables. Yep, you heard that right: when you're not traveling alone, charger cables have a mysterious tendency to disappear. For that reason, I'm a die-hard fan of charger cables with a visual extra, like popping colors or special designs. And if I don't have one of those by hand, I'm known to mark my cables and adapters with nail polish.
Never book the last flight! I ended up in the situation way too often that I couldn't get home because the last flight was cancelled. This year has been crazy in that respect – I ended up not getting more of my last flights than I was actually able to take, and the ones I did make were often at the very, very last minute. Sometimes that meant having to stay for an extra night, or to choose another form of transport to get to my destination. The reasons for cancellations and problems of last flights are often very banal: delays, weather, traffic, over-booking, bans on nightly flights, and once even a car accident on the actual airstrip. I can't stress it enough: whenever you have the choice, don't book the last available flight!
Use a passport case and luggage tags! These are not exactly new inventions, but somehow the concepts of passport cases and luggage tags are far less widespread than I'd have imagined. A passport case not only protects your passport, which you'll have to live with for a good while, after all. It can also function as kind of an ersatz-wallet. I always stuff a small amount of cash into it, for example, along with my frequent flier card and my plane ticket, to have it all handy when I need it. I'm also not that keen on everyone knowing that I have a German passport – as they are the most valuable passports in the world according to the global passport ranking (due to the fact that holders of German passports can travel to 161 countries without a visa). Such a valuable document needs a protective cover, in my humble opinion. A similar logic applies to suitcases and travel bags. There's always the possibility that two travelers on a plane have the same suitcase model, and then things can take an unfortunate turn very quickly. I can only warmly recommend luggage tags or stickers on your suitcase. They'll make it so much easier for you to identify your bag, and will also make it super easy to spot if someone wants to take off with your belongings.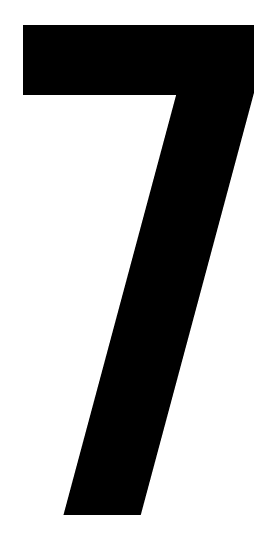 Take an extra bag! Whenever I travel with hand luggage only, I take a little additional bag with me (do you know those little reusable plastic bags that many of us carry with us most of the time for grocery shopping? Those are the ones I mean), just in case I do have to check in my hand luggage after all, if for example the luggage compartments on the plane are too full. In those situations I put my valuables, laptop and camera into the little bag instead of having to balance all those items awkwardly in my hands. And I have to say those little bags are really very useful no matter what the situation, so it's always good to have one with.
Choose your seats wisely! When you're traveling in pairs, I recommend you choose the window and aisle seats in the middle or the back of the plane. If the flight is not booked out, you have a good chance this way that no one will book that single, unpopular middle seat between you. And if someone does end up taking that seat, you can still swap on the plane. I, for my part, have never observed anyone refusing the offer of trading away their middle seat.
Pay less! If you're booking flights on line, chances are that you're paying too much depending on location, frequency, etc. For example, apple users in Germany are often shown more expensive flight options, and prices increase the more often you check. The best strategy is to check flights only in incognito mode, or using encryption solutions of your choice to stay anonymous.
Sneak a peek! If I book a flight to a new destination, I like to use Pinterest to get an overview of the best local sights, and also to gauge how photogenic certain spots are.
Must haves on board: screen protection foil passport case luggage tags charger cable + adapter empty water bottle foldable bag hairbands pen transparent plastic bag for cosmetics