I don't remember who or what it was that first drew my attention to Madeira, but I've had a visit to the island on my bucket list for ages. I mean, it's a volcanic island in the middle of the atlantic, lava rock everywhere, several climate zones dressing the island in a variety of appearances, from lush and subtropical corners to others that are shrouded in mystical clouds – how fascinating, right? I was completely up for it.

The variety and diversity this island offers is indeed impressive. Despite its relatively small surface area, there is so much to discover, from black beaches to waterfalls and a spooky forest, it goes on and on. Madeira looks like the setting of a fantasy film. All the more surprising that there don't seem to be that many Insta-posts about Madeira out there, despite the fact that its a bona fide tourist hotspot. Good for me, as it gave me the opportunity to head out and discover, and I brought home photos in settings that feel genuinely fresh to our saturated eyes and minds. The island provides incredible shooting locations, and I fell head over heels in love with the place. In fact, I really regret not having spent more time on Madeira. Well, the upside is that I left with the happy conviction that one day I'll be back.
For now, let me share my notes on the place with you, sort of like a little travel diary about this brief but awesome trip.
Getting there
The airport on Madeira is actually considered to be among the most dangerous in the world, pilots are required special training to land here. Nevertheless, the island is well connected and many airlines offer flights to Madeira from all over the world. Portuguese airline TAP, which we chose, operates several scheduled flights per day. From Germany it's only a few hours to paradise by air.

I'd definitely advise you rent a car once there, it just makes getting around and exploring so much easier. All the well known car rental chains as well as a host of local providers will be at your disposal.

Lodging
We stayed at the newly-opened Savoy Palace, which has just opened its doors again with an all-new concept following several years of renovation. The luxury hotel offers everything a visitor could desire: rooms with ocean view, several infinity pools, a huge spa area and fantastic restaurants.
Day 1
The first morning after our late-night arrival we slept in, then enjoyed an awesome breakfast, and eventually faced the decision how we wanted to start to explore the island. We pretty quickly agreed on taking a day trip to the Rabacal natural reserve. The hike took us up some really steep paths and past magical waterfalls.
In days of old, the water of these waterfalls was channeled into the valleys with so-called Levadas, literally streets for water, which now serve as hiking routes. The hike to the first waterfall Risco, which thunders down over more than 100 meters, clocked in at about 3 km and was pretty easy going, as most of the route is downhill. Then we continued on for another 2-3 km to reach the 25 Fonts spring, a truly heavenly location with a little lagoon. We could even enter the water there and join the fish for a little while.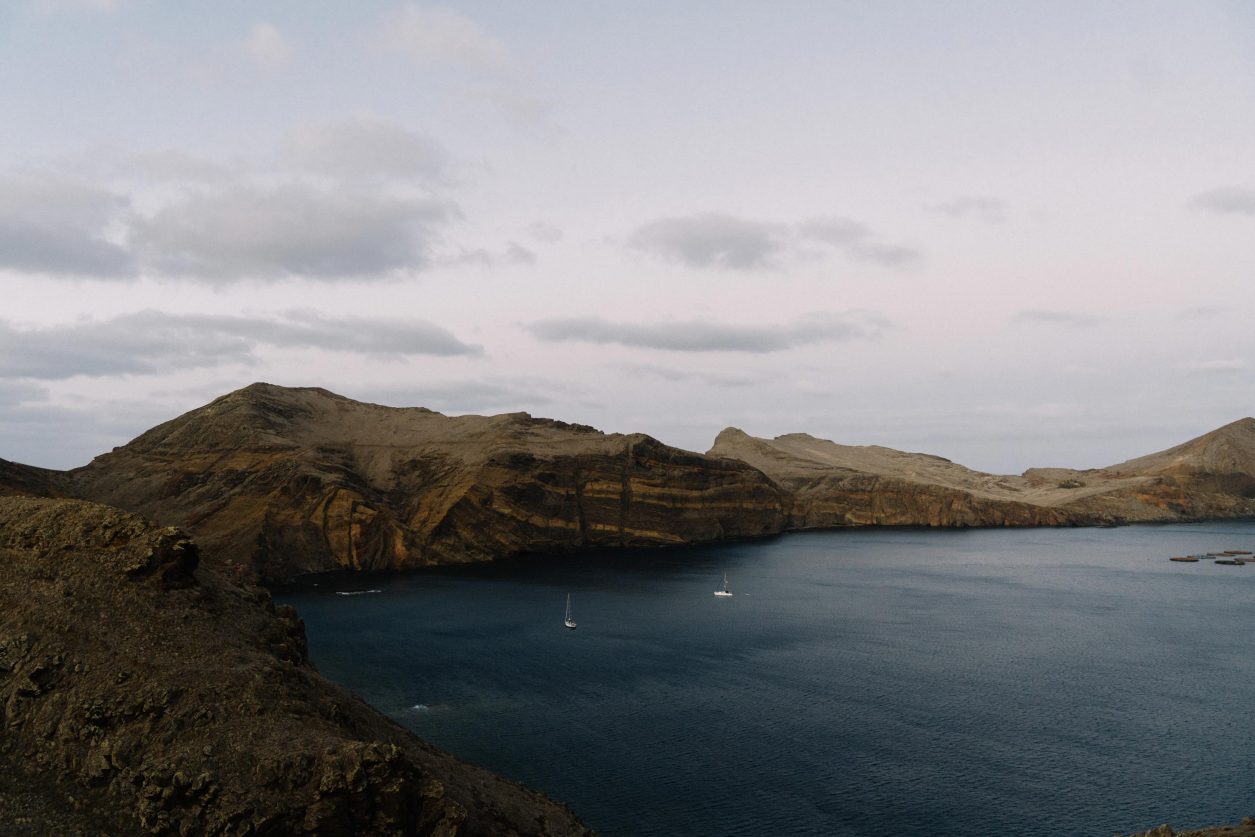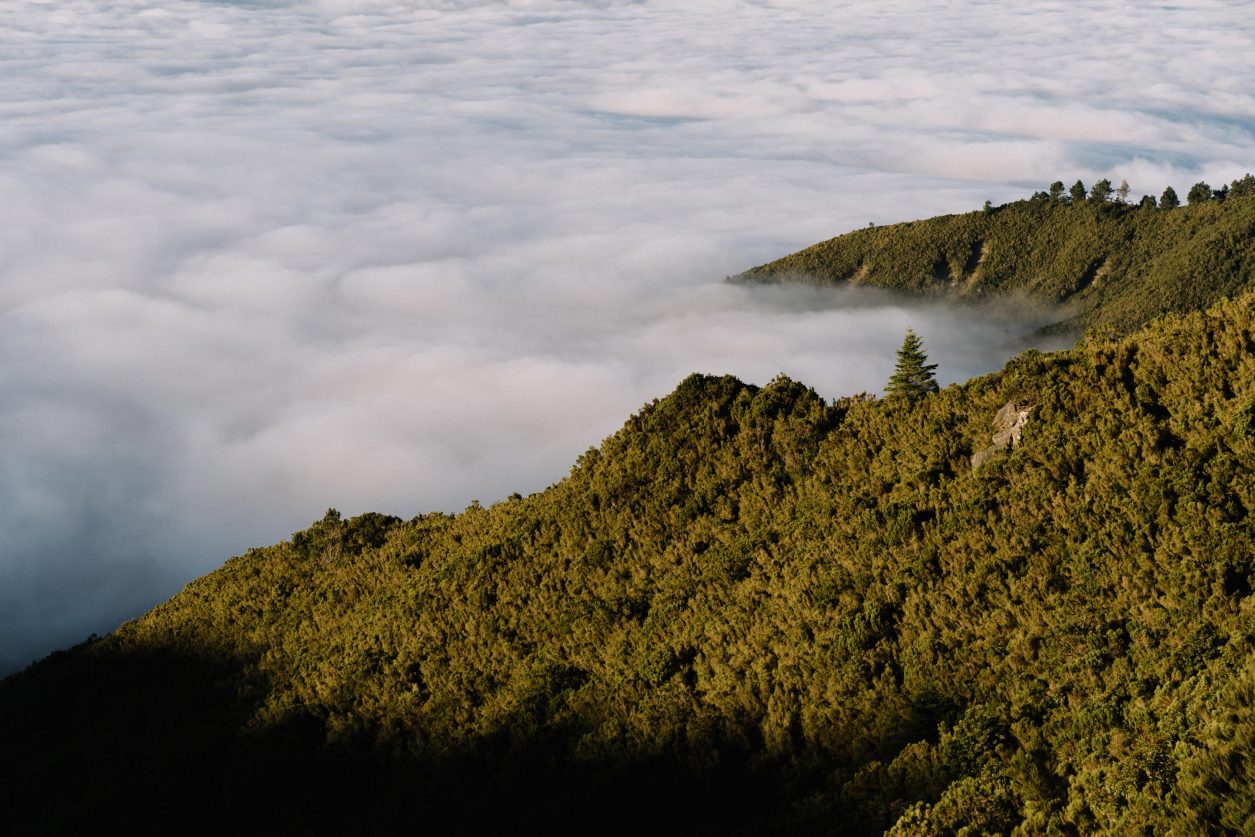 The next leg of the trip was a good deal more demanding, with long uphill stretches until we finally reached a café. There's also a bus covering part of that section, but the last one leaves at 18:30, and we eventually had to walk down again as well. Fortunately we had given ourselves a couple of hours for the whole hike, so we were fine.

On the way back we were then surprised to see how low the clouds hung on the slopes – and of course we seized the opportunity to take some great pictures. That day, the contrast between the two climate zones that dominate the weather on this island was particularly apparent. To one side we saw clouds, to the other the sky was completely clear, as all the humidity stuck to the mountain slopes. A fascinating sight!
Day 2
Our hotel was located smack in the center of Funchal, the capital of Madeira, so exploring this sweet city was easy. Little alleys, painted doors and lovely restaurants all contributed to a wonderful, paradisiac atmosphere. After a little lunch, at which we tried the local specialty Bolo do caco, a kind of garlic bread, we headed to the second highest summit of Madeira: the Pico do Arieiro. Our plan was to depart from there on another hike to Pico do arieiro to pico ruivo, but about halfway in we changed our minds and decided to head back to have enough time to also see the east of the island.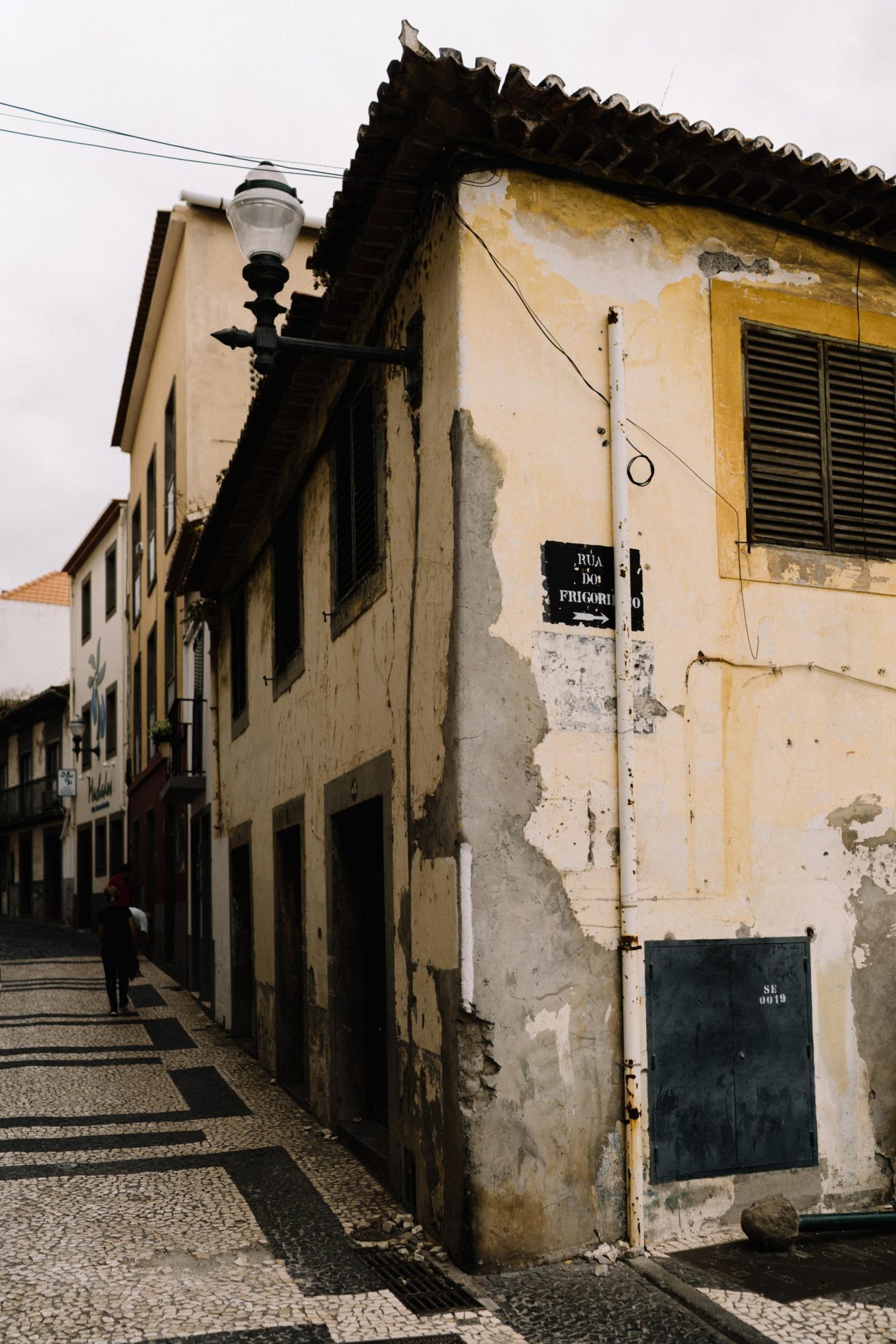 The eastern region of Madeira is notably different in appearance from the lushly overgrown landscapes that form the largest part of the island, a contrast expressed in flatter topography and much less vegetation. The natural force of water is felt strongly here, shaping the land much differently than in regions of the island where the mountains offer protection.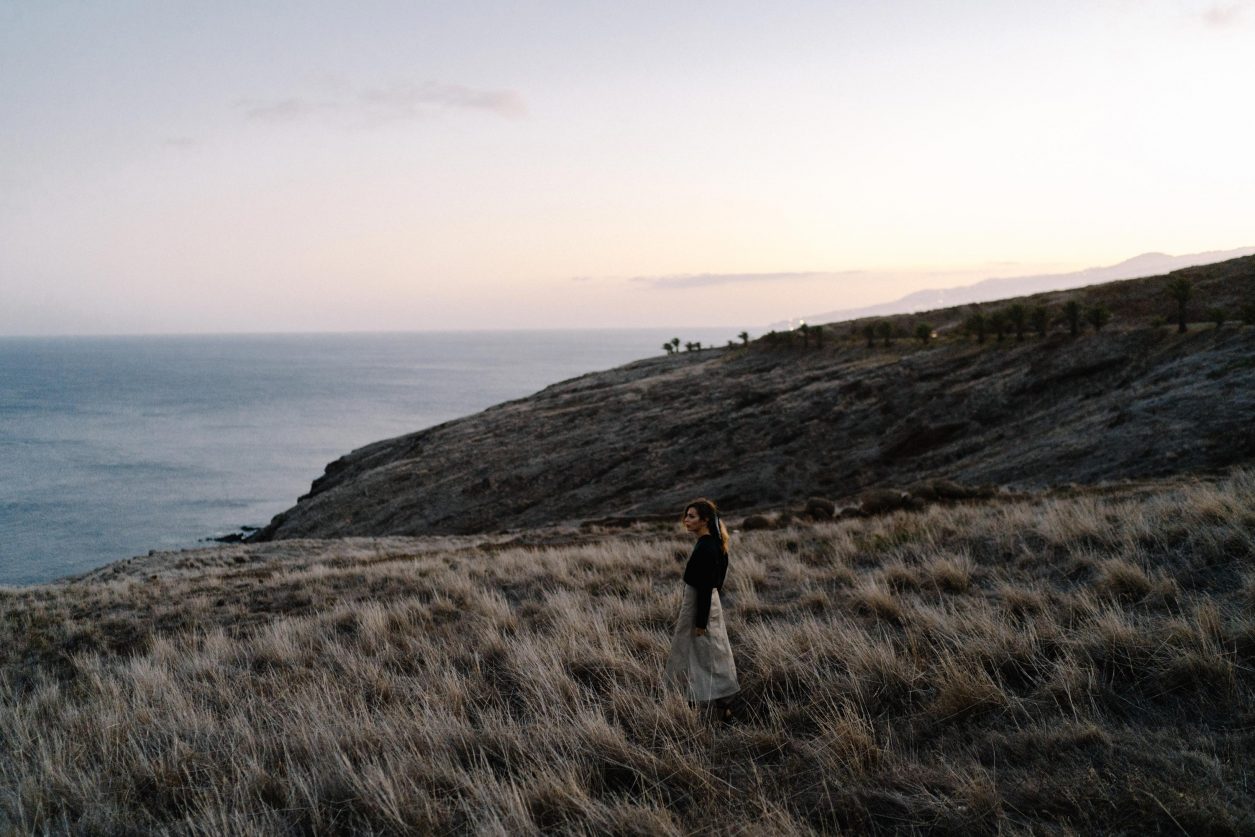 Day 3
We're heading to the beach!
First we checked out one of the top instagramable spots of the island: the high lava rock on the northern coast. This particular location reminded me very much of Iceland, with its dark rocks and stormy waters with whipping waves. The slight and welcome difference is, of course, that Madeira is about 20 degrees warmer. I was once again surprised how few tourists we encountered. This place would have been packed in Iceland, but here we seemed to be the only foreigners that day. Next up was an incredible highlight: the Natural Pools. It's sort of a public pool built into the lava rocks, filled with ocean water that sloshes in from the sea. It's a unique experience, as you feel you're bathing in the ocean, but at the same time you are protected in the pool. A perfect symbiosis of nature and architecture. When the ocean i calm it's even possible to jump from a diving board right into the open water. Absolutely, mind-blowingly awesome.

The last stop was the most beautiful of all for me: a little beach section in Seixal with black sand and an indescribably beautiful view on the coastline, more often than not shrouded in myst. It was like walking onto a perfect movie set. At first I was skeptical when David dove into the waves like a dolphin, but then the urge to join overcame me like a force of nature, and I ran after him into the water, summer dress and all. What a strange feeling of freedom to jump around in the ocean surf, fully dressed.
After all those adventures we eventually headed back into the hotel, where we first relaxed with a massage and then took a last dip into the infinity pool, as the sun slowly came down. At dinner we spoke a toast to this incredible place, and felt blessed to have had the chance to visit. We knew there and then that this would not be our last time here. Madeira, we'll be back for sure!