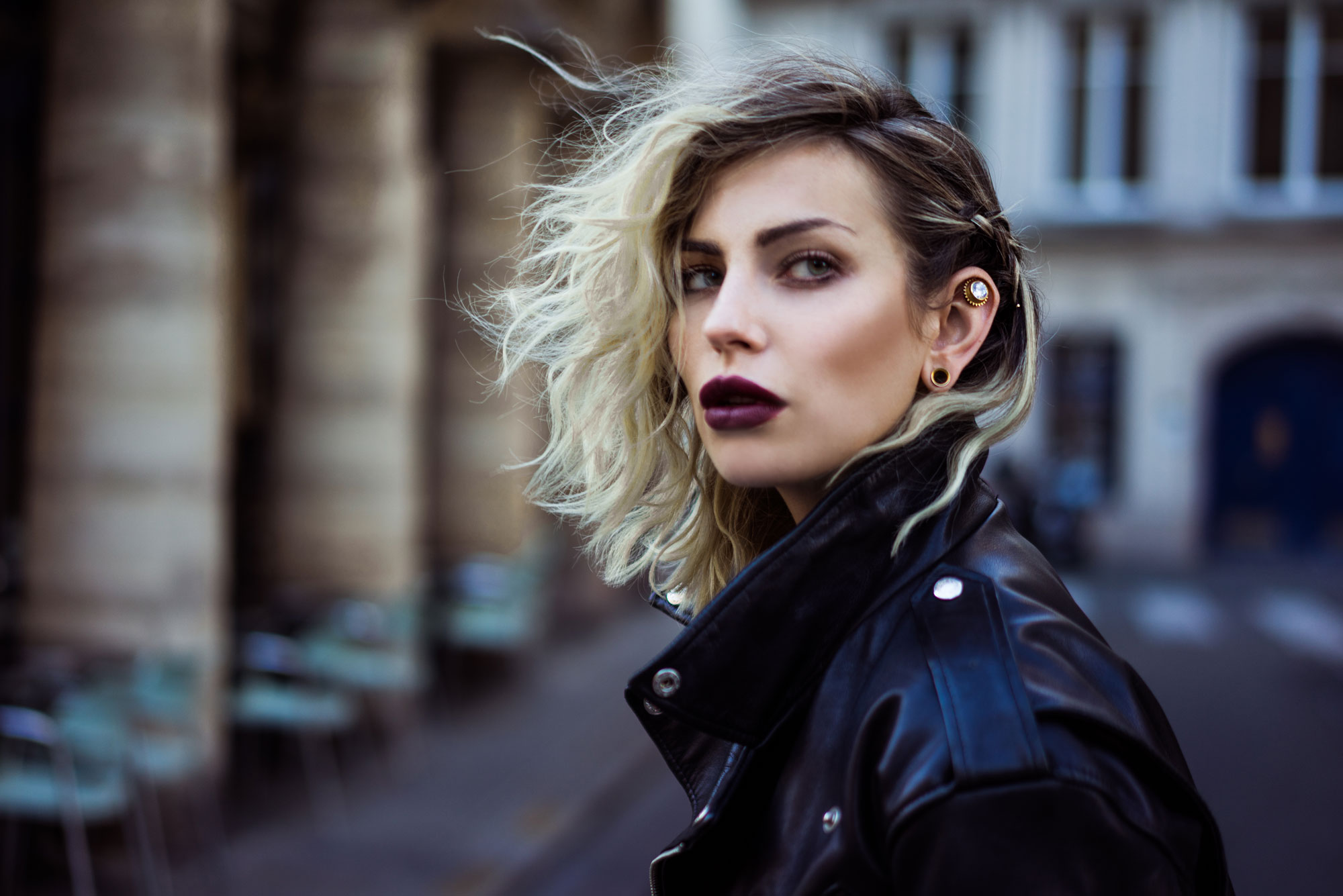 .
True, Fashion Week is all about the latest fashion, but that's not to say that beauty doesn't feature during those days. After all, the event is all about the latest trend, and a look consists of an outfit and the matching styling. I already showed you some Fashion Week outfits over the past couple of weeks, today I'm going to show you some looks inspired by Fashion Week, including the latest hair trends straight from the runway.

You can get achieve all of these hairstyles easily on your own by using products of the GOLDWELL StyleSign collection. Each product of the range includes bamboo proteins for a natural style and every conceivable look.The innovative Stylingelastomer protects your hair from losing its color prematurely with a built-in UV-filter, which also prevents damage from styling heat and UV light.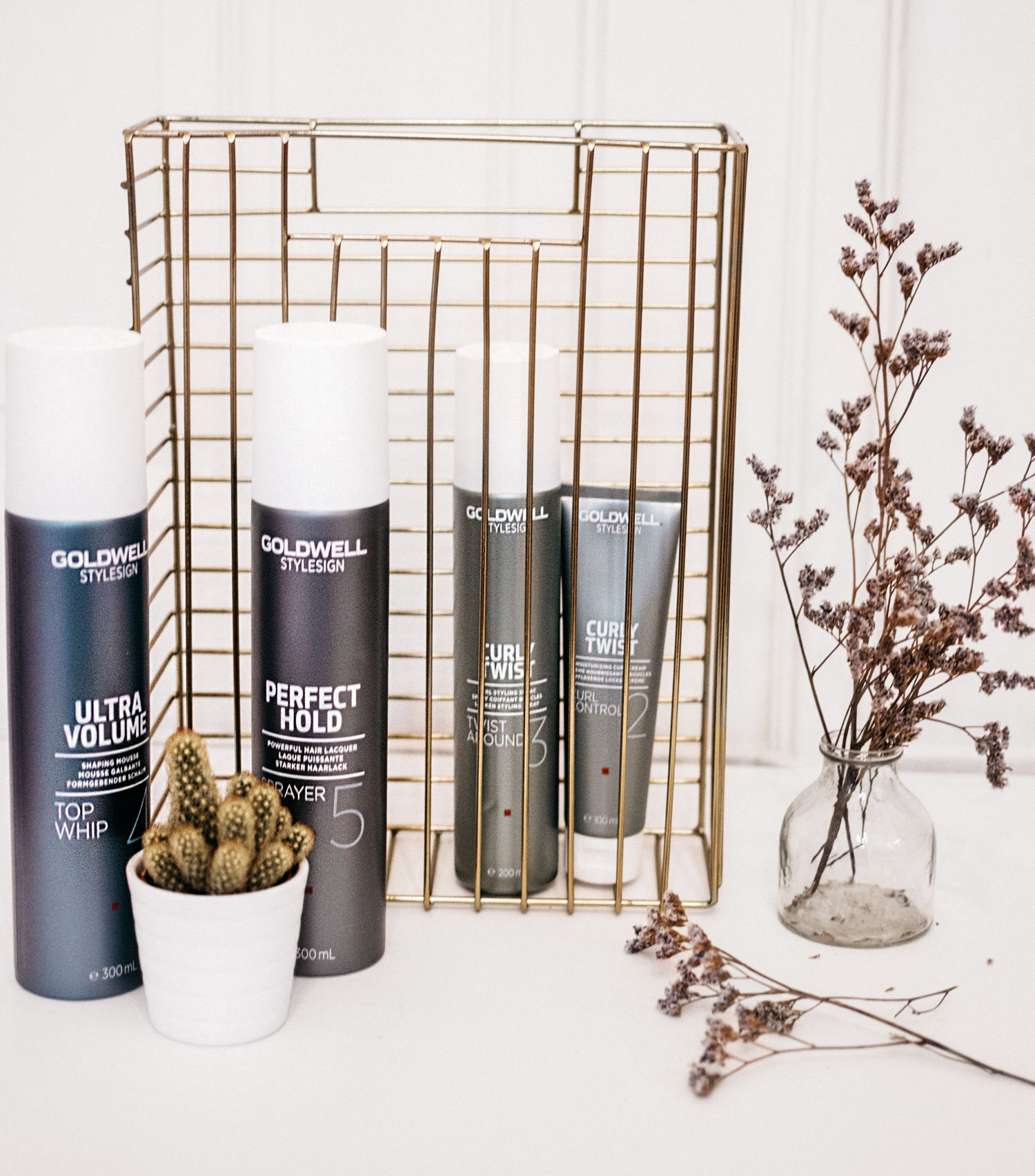 The Wild One
We've been living through a renaissance of the 80s for quite some time now, and in a way it feels like the decade never left us. Wild Hair, raw structured and unruly – it's all still happening. Everything but too tame, a little grunge is where it's at.

To get this effect, I relied on a little miracle of a product from the Ultra Volume series. The Power Whip foam gives my fine hair the necessary hold, while the Double Boost root volume spray helps me to get the volume I need for a wild mane. For curly hair, the Curly Twist series is the ideal choice. Especially the Twist Around spray is perfect to achieve wonderful results with twisting strands.

Tip: If you don't comb your hair before styling, you're going to get an extra awesome look.
Braids
Braided hairstyles are ubiquitous on runways right now, a real trend of the moment, seen among others at shows by Armani, Dior and many more. Braids are an expression of the general trend towards more femininity and playful looks, and work super well with minimalistic outfits. The hairdo looks a bit complicated in the beginning, but it's actually quite easy to get there. Once you know the trick, it's a matter of ten minutes.
There's one huge advantage to braids: whether the sun shines, the rain ours down or the wind blows like crazy – your hair stays in place.

For my look, I chose the Top Whip foam from the Ultra Volume range , and finished it off with Magic Finish Brilliance hair spray from the Perfect Hold range in order to tame the rebellious hair that was still sticking out, just to make sure the hairstyle is going to look nice and tidy.
Sleek
The combed back sleek look is a classic on the runway. Personally, I like it very much, not only because it's edgy, but also because it's an easy and flattering one: it's easy to style, relatively weather-proof and ideal for days where you don't have much time for styling. It's a typical problem during Fashion Week, coming home late, knowing that you have a busy schedule again the next morning. The look is not playful at all, which makes it perfect for long business days.

I didn't want it to be too classic, so I took inspiration from Alexander McQueen and gave the whole thing a little twist: instead of combing my hair back and fixing it into place, I parted my hair. The hair on my side combed down and fixed it into place with the Creative Texture hardliner acrylic gel. The hair on top I simply combed back. The advantage of this look is that this somewhat cleaned-up parted-hair look has a certain something that elevates it beyond the standard fare – it's just more interesting. Moreover, your hairdo stays in place for longer because you style the hair in its natural direction of growth. To keep it all in place I use the Perfect Hold Sprayer, which keeps it all together and makes my hair shine more brilliantly.
Arty
This post wouldn't be complete without a somewhat unconventional look. IT's part of a proper Fashion Week experience to present a more experimental look as well at some point. For me it was this one, which I spotted at Givenchy. In order to create this look myself, I braided a deep braid, and parted my hair so that it falls onto my forehead. Some strands of hair are separated (yes, those gaps in the pony are there on purpose), to make it look like I took a dive under water with my braid. The shape of the pony is decisive for this look, as is the shininess of the hair, which comes into fullest effect of you have a single, consistent hair color.

To make sure that my hair stays in place I used the Crystal Turn glossy gel wax from the Creative Texture product range. I then applied some Superego Styling Crème to achieve brilliant sheen, that sort of special wet hair look.



Do you guys also get inspired by runway looks when it comes to hairstyles?
Which are your favorite looks?
In collaboration with GOLDWELL
Thank you Fee-Gloria Groenemeyer for taking the pictures