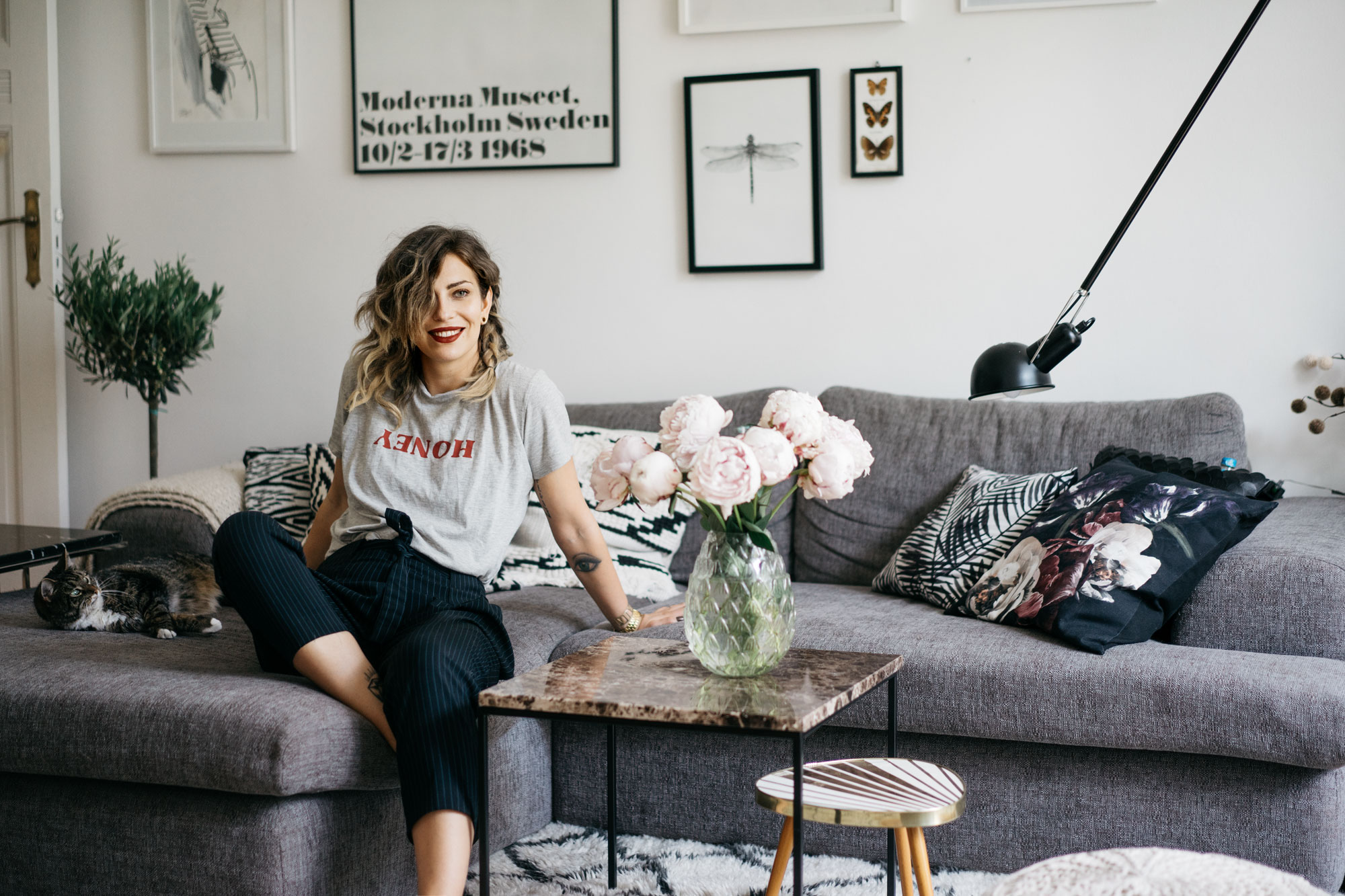 I don't know how you feel about it, but I definitely have to give my home a little spring update. I soon get bored of the same surroundings, that's why my home needs a powerful wind of change now and then – easier said than done! I cooperated with Etsy not only to find the coolest products to style up your home, but also to prepare 5 tips to convince you to do a small interior makeover on your own.
Change of scenery Painting your walls is a fast and easy way to refresh your home and to add some color. But what about a wall paper instead? A whole room with a patterned wall paper can easily feel a little overwhelming, but one wall or even just a section of the wall makes the appearance of the room diverse and would also not have too much additional work or costs. My advice: If you do want to avoid wallpapering, reach for (self-adhesive) wall paper instead, like here or here.
Several light sources When it comes to creating coziness in a room, lighting is the key. A lot of people forget that a classic light in form of ceiling spots often appears uncomfortable and has a rather functional purpose. Indirect and warm light from different light sources is usually way cozier. So, what about a small table lamp or some fairy lights? My tip: The good old light bulb often remains underestimated! It depends on the bulb how warm or cold the lighting is. For those who can't decide, I recommend the Hue bulbs where you can change the color of the lighting as well as the light intensity through an app on your phone. Furthermore, you can easily switch out the light with just one finger swipe.
A vertical garden Besides lights, plants also have an important role when it comes to interior design (surprise!), but what about a vertical garden on your wall instead of some flowers on your table? This not only improves the atmosphere, but also looks just gorgeous! In that way, you can even propagate your plants through cuttage in a water glass – just take an unwooded plant part, put it in the water and wait. Those who wish to learn more about this method can search for "plant cuttings in water".
A picture gallery Speaking of walls! A true classic and a must-have for interior decoration is and always will be your very own picture gallery. I personally prefer a mix of prints, paintings, photographs and objects or a map of your current home town. Pictures are the main key to personalize your home – they tell stories and create a personal character for your living space. By the way, your pictures don't always necessarily have to hang on the wall, you can also put them on a shelf or even on the floor. Some stand out even more like that. My advice: Did you know that there are a lot of different ways to hang up pictures? From the "Solisten" trough to the "Petersburger" hanging scheme. I personally prefer a mixture of the "Petersburger" and the "Inside the Lines" scheme. This way I add some structure through similar frames and colors – the perfect recipe to create a calculated chaos on my walls.
Bringing new life into old furniture Furniture of former days usually always have a story to tell. That's why I often find it quite sad if they get forgotten or unlovingly thrown in the trash. Especially when mixed with new furniture, old pieces really have a fascinating effect. I personally love the mix of new and old pieces and particularly furniture from the 1950s. Who thinks that this kind of furniture is too old-fashioned can also easily create an eyecatcher by painting it. What about a bright yellow dresser for example?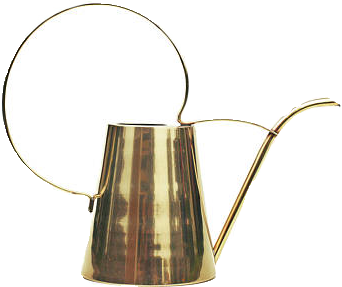 in Corporation with Etsy

.