.
the valentine's edit
Valentine's Day is coming up, and, as every year, I'm awaiting it with somewhat mixed feelings. On the one hand I'm all for celebrating love and spending time together as a couple. In the other hand I can't help thinking that every day should be Valentine's Day, and we should always be grateful for the love we get to share. Most of all, I'm against discrimination of all sorts, especially on a day like this, and I feel it should be fine to celebrate Valentine's Day as a single as well. If you don't have a partner, why not gift yourself something nice, or celebrate a wonderful friendship with a close friend, clinking cocktail glass in the evening? To help you out with some ideas how to make the day special, I selected 5 ideas for presents for you guys, along with suggestions how to celebrate your love with your significant other.
1. an Instax Mini 9 camera What is nicer than keeping a beautiful memory forever? Exactly. That's why I love my Instax cam so much! Whatever the party, I take it with me, be it to a birthday, cool get-togethers or even just nice dinners. A perfect present!
2. a pink gin! So, we already established that Valentine's Day is perfect to clink glasses, and a particularly romantic option is Gin Tonic. Well, at least that's my perfect drink on Valentine's Day. To give the whole thing a genuine romantic touch, try the pink Gordon's Gin, which I recently discovered. Mix it with rosé tonic and you have the perfect ingredients for a wonderfully romantic evening!
3. the classic! How best to end Valentine's day? Come on, I know you know what I'm talking about. To make the anticipation even sweeter, or should I say to spice it up a little, special mention goes of course to the Valentine's Day classic: nice underwear. And sexy doesn't need to look cheap, you can definitely show class with the right choice. So, how about underwear that's sexy at night and comfortable to wear during the day? (eg. from Wolford)?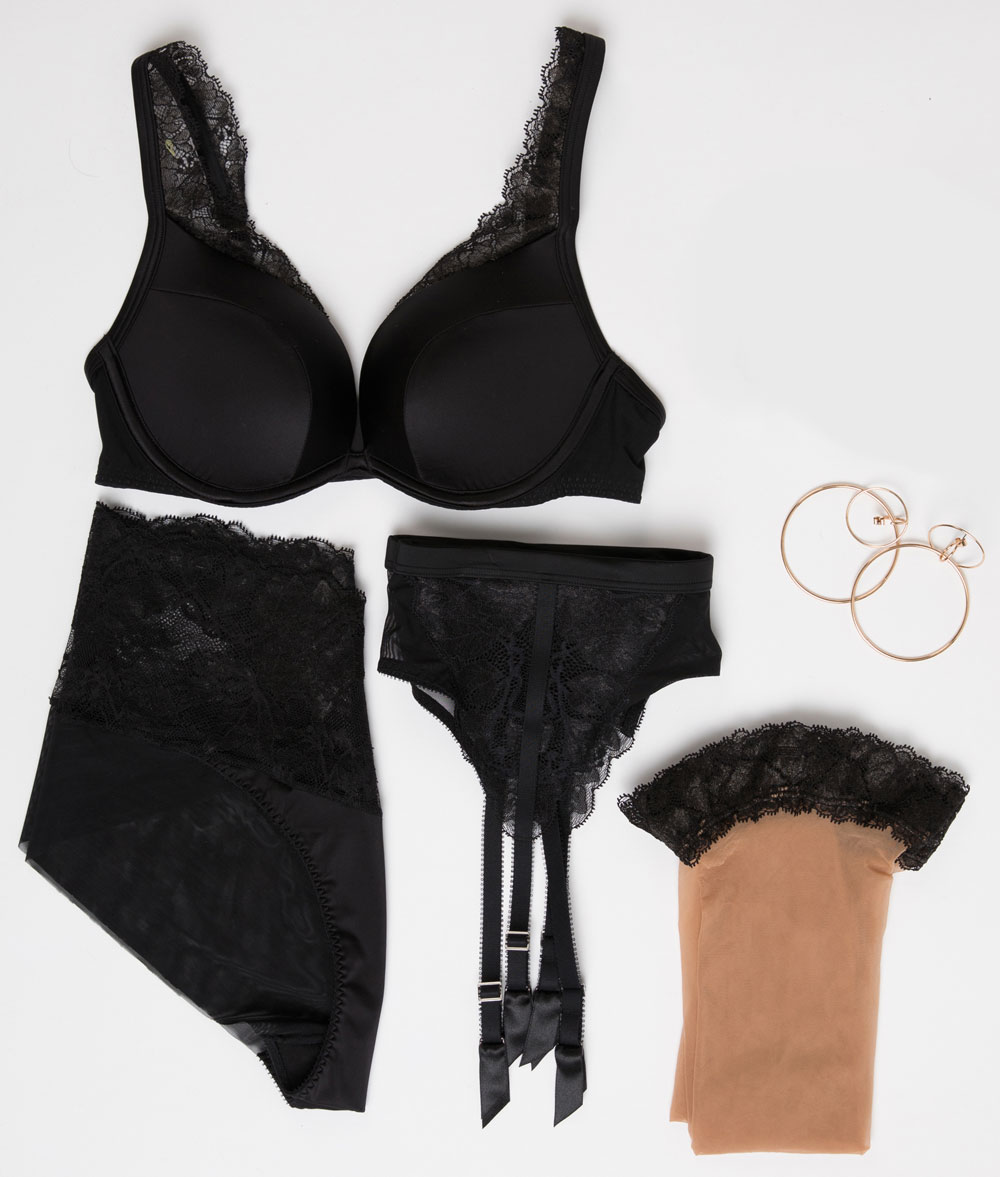 4.
smell gooood. Another classic, and once again a big recommendation this year, is a sensuous scent. Do you remember my campaign with Armani, with the two matching fragrances? I still LOVE those scents. One of those things that make for a great present, not only for your partner, also for yourself.
[parallax-scroll id="61806″]
5. a beautiful pen Hand to heart, when was the last time you wrote a letter? It's probably been a while, right? And that even though we know that there are few things more wonderful than receiving a handwritten letter. And sending one really is a pleasure in itself. With that in mind, what can be more motivating to write a letter than a beautiful fountain pen (eg. from Montblanc) to put those words down with? Fountain pen's are timeless classics, and the perfect tool to convey romantic messages between the lines.
Happy Valentine's Day!