.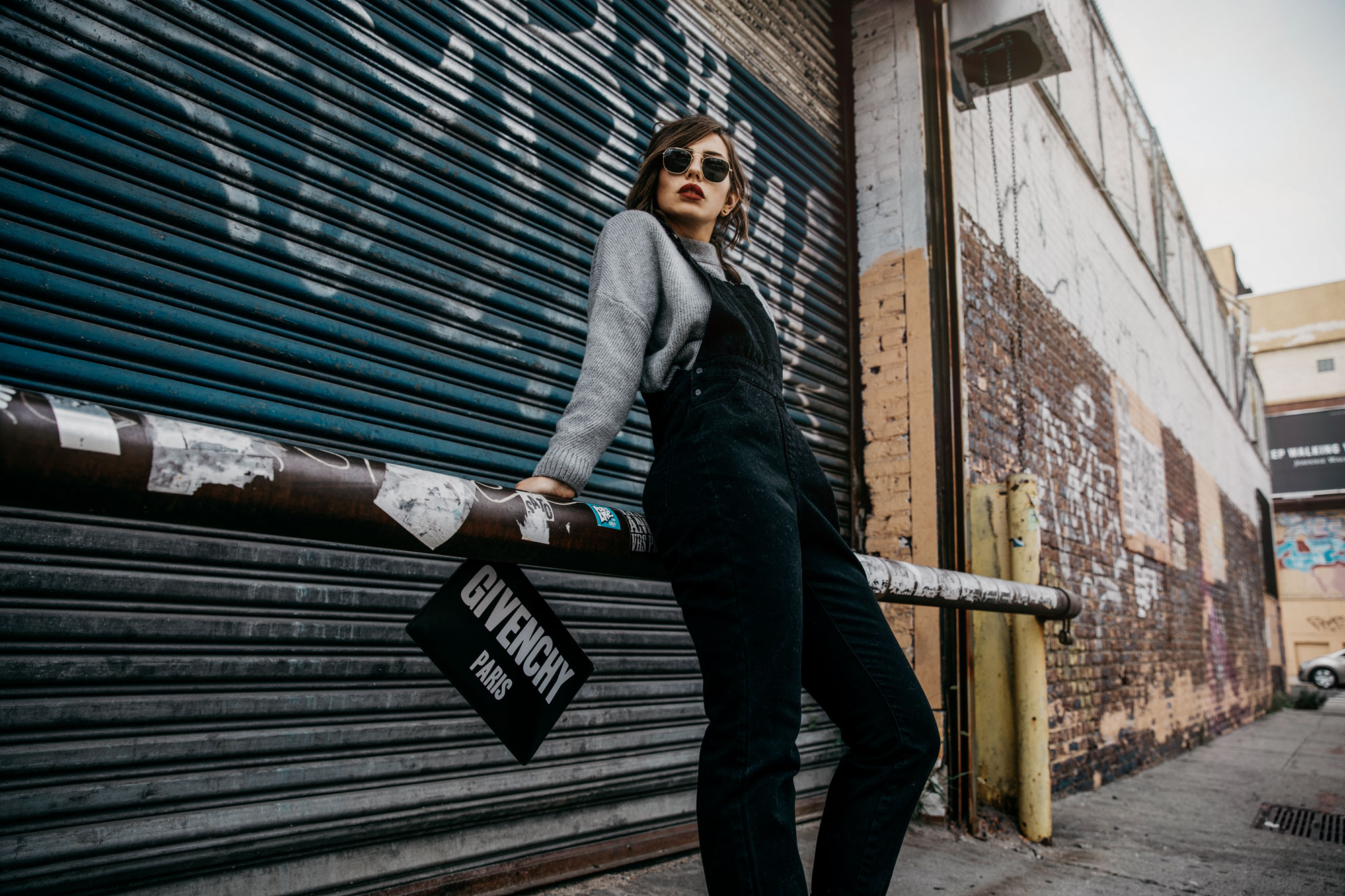 Brooklyn, NYC
In cooperation with Selected Femme & Vagabond
When I set foot on Brookly the first time about two years ago, I fell in love. It's difficult to choose one favorite district in a town like New York, but Williamsburg us definitely somewhere on top of my list. The gritty atmosphere of this former embarrassment of a suburb, and the great people that live there today make this one a central stop in NY, and one of my favorite memories of the city. While Williamsburg is slooowly seeping into the general consciousness, Bushwick is still a secret to many people. And that even though Bushwick is the new Williamsburg! In Bushwick, you find everything you're probably looking for on a trip to New York. A huge scene, spanning from musicians to street artists. The streets are inhabited with peeps from all corners of the world: on one corner you see store signs in Italian, and then, suddenly, you find yourself in a Latin American neighborhood, before stumbling through streets with yiddish ads.
This urban vibe and the district's industrial charm were among the main reasons why I really wanted to shoot the new collection of Selected Femme and Vagabond in Willimasburg and Bushwick. Somehow I felt the areas are just a perfect match for the collection, witch is also very edgy, with lots of black and solid (denim) textiles. It's coo, strong, and the opposite of playful. Right up my alley, in other words. That said, you can interpret the collection in a variety of ways: cool, sexy, classic. 3 aspects of fashion, 3 aspects of Masha.
Passend dazu habe ich auch meine Schuhe von Vagabond gewählt: edgy, besonders, aber eben auch so bequem, dass ich problemlos einen längeren Spaziergang durch die einzelnen Viertel von NYC wagen konnte – und das ganz ohne Blasen!

That said, not that long ago Williamsburg wasn't all that popular. Legend has it that you needed to offer taxi drivers quite a substantial tip for them to drive you over Williamsburg bridge. But then the former worker's district (with low rents, vacant industry lots and little tourism) took the standard route towards becoming a district of artists and a hub for the 'scene'. This is what you notice today, as soon as you enter Williamsburg. Unlike other districts in Manhattan, Bushwick and Williamsburg seem rather untouched by tourism. They remain popular hang-out areas for genuine New Yorkers, and a great spot to connect with the real people of the city. In other words, still an insider tip.
It's crazy, because the murals alone are a real draw. Murals are ads painted directly on the walls, and they are everywhere here. Believe me, these things are much more impressive than the run-of-the-mill posters we are used to in Europe. It was genuinely inspirational for me to observe the people here going about their daily business. I also loved peeking into the ubiquitous artist's studios from street level, as I passed by. All without lame touristy vibes. You know me, and you probably guessed that I have a couple of tips for you for your visit to Williamsburg and Bushwick. So, without further ado, let's jump right in, here are the places you shouldn't miss when you're in the area:
.
[parallax-scroll id="57545″]
Smorgasburg Smorgasburg is America's largest open air food market. Every Saturday between 20000 and 30000 people visit the Williamsburg waterfront to enjoy culinary specialties prepared by more than 100 vendors. This market is sure to cater to every taste!
Gutter Bar If you're into bowling, you probably already heard about this place: Gutter Bar is what bowling buffs call their home turf. It's run down, in the best sense of the word. Ancient gambling machines, vintage interior and a bowling alley that seems to stem from the 60s, if not the 50s. This is the kind of place The Dude from Big Lebowski would enjoy, and that kind of sums up what makes this bar so charming. The soundtrack consists of hard rock classics, and the drinks are great. A fantastic combination!
The Streets
If you really want to get a taste of Williamsburg, take a walk through the district. The streets are packed with young people, often hanging out in front of café's and studios, and it's super easy to strike up a conversation. People tend to be open minded about sharing their knowledge about the places to be. On top of it, the area is super photogenic with all its murals and graffitis. Walking around is a great way to get a feel for th ethnic and cultural diversity of the area. If you enjoy walking longer distances, you should definitely check out sunset at Grand Ferry Park with a view on the skyline. Cheesy, but absolutely unforgettable.
Beacon's Closet And of course there's also shopping. If you're conscious of your budget and enjoy vintage styles, pay a visit to the famous Beacon's Closet. You'll find extremely well curated second hand and vintage items which you usually won't be able to find on flea-markets. This one's for all the bargain hunters among you.
.
[parallax-scroll id="57546″]
Music Hall of Williamsburg If you're still looking for more after a day of shopping, drinks and a sunset, check out Music Hall at North 6 Stanpeilen. The venue offers a seemingly never-ending stream of live music and parties. The club itself has various levels, and also has a couple of great bars if you feel more like chilling out than dancing.
House of Yes
This is THE place for al culture buffs among you! House of yes is a cultural hub in which collaboration between creatives from all areas is celebrated like in few other places I know. Pictorial arts, dance, nightlife, food and many others merge to a genuine New York experience that you definitely shouldn't miss!
Queen of Falafel And once you're in the area, you should DEFINITELY treat yourself to a snack from Queen of Falafel. I'm sure you think you know what falafel tastes like – but these guys will teach you a thing or two, and you'll love it. I, for my part, love the mix of mediterranean and oriental cuisine these guys serve. And the best thing: 10 percent of all profits are donated for good causes. Essential!