.
The other day I had a discussion with Suzie as I walked with her to an appointment to get her first face tattoo. At the heart of it, we were talking about (modern day) conservatism (general attitude, not politics), and the question came up how conservative I am. I must admit that up to the point of our discussion I have never once considered myself conservative, not even remotely. To be perfectly honest, I just didn't see myself like that at all, ever. Well, this view of myself was about to change.
Sure, family is important to me, and at some point I would like to have children. Does that make me conservative? Personally, I don't think settledness and stability are necessarily outdated concepts. On the contrary, I quite like the thought. Am I getting old, is that it? Well, my talk with Suzie still resonates in me. Suddenly I can empathize with the wild hippie generation in today's world. For all their drug and sex excesses they hear from their kids how stuck up and bourgeois they are. I imagine they must feel snubbed in those moments, not unlike I did that day. What does conservative even mean these days? What makes a person conservative? According to the dictionary, the word refers to someone who adheres to traditional values, someone who holds on to traditional societal values. It is also the direct opposite of 'progressive'.
So, am I really conservative? Try as I may, that term just doesn't sit right with me. So I continued my research and found this: '….the main aim is not cementing the status quo, but rather a gentle improvement of an existing situation with the goal to preserve it in the long term.' That sounds better. Either way, it is always interesting and instructive to find out how others think about you. Still, I was deeply surprised how divergent our respective perceptions were in this case. And here I am now, with the heavy label 'conservative' slapped onto my forehead. I feel confused by this new typecast that is supposed to describe me. I used to think of conservative people as people who vote for the CDU (the German conservative party), wearing traditional Bavarian outfits. Well, looks like I have been lumped in with that crowd.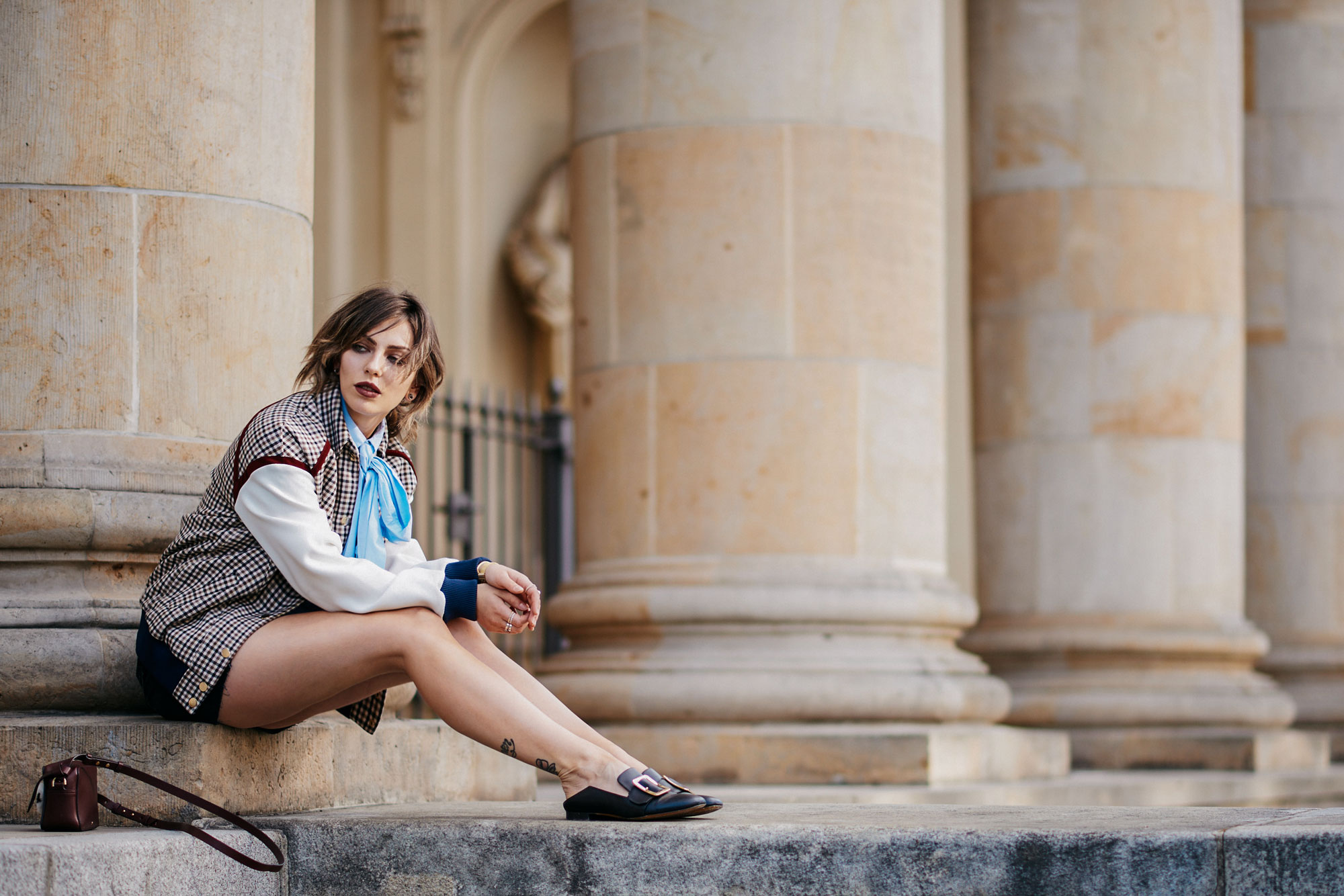 Let's be honest for a moment here. We all change. I am no longer the party-girl I once was. But even then, that period of my life is a part of me, and will always be. It is not necessary to dive into one adventure after the other for ever and ever, ultimately only chasing ourselves. Some moments and periods in life are about arriving, about finding yourself. It can take time, but at some point it is necessary. Can it not be beautiful to hold on to traditions, if we do it from a point of inner and outer freedom? To be able to make the free (!) decision to go down a well-travelled route, to look for points of orientation in the past rather than always feeling forced to reinvent the world? We live in a stable society, and traditional values are no longer as ubiquitous or important as they used to be. Happy relationship? A rarity. Still, with all that in mind, the word 'conservative' leaves a stale aftertaste. Maybe because we so often experience conservatism through coercion. All too often it is forced upon us.
Maybe it stings because I always saw myself as a rebel – until the rebels hijacked the mainstream. If rebellion becomes a trend, the rebellion is dead. It is fashionable to be 'against' things, isn't it? Opposition has become commonplace. Where are there any taboos left? What are we supposed to rebel against, in times where even facial tattoos no longer raise an eyebrow? Is it weird to live in this day and age and not have Tinder on the phone (and how weird am I that I never had the app, ever)? Does that make me conservative? I'm not so sure. Maybe the real acts of rebellion are swimming against the grain in supposedly progressive circles. Especially now that 'anti' has become the new mainstream.
'Pornos, group sex – all been done before. We read Philip Roth 10 years later. Our parents smoke more weed than us, how can we rebel? No matter where we take it, our parents have been there before. We were born in the wrong decade.' Kraftklub
jacket: Baum & Pferdgarten skirt & top: H&M bag: Anya Hindmarch shoes: Bally