.
Today I have the very first look from Taiwan for you, we just shot it a few hours ago! I am in Taiwan right now, visiting this incredible island with my boyfriend. We're doing a little round trip here, checking out the most marvelous places along the way – how beautiful they are! Today we decided to leave Taipei and head east. Destination: Taroko National Park. It's an undescribably beautiful experience to cruise along the coast, past high mountains on one side and the Pacific on the other. The mountains in the east consist of marble – imagine. We're driving past marble stone framing the most beautiful nature everywhere. Here and there, scattered between the peaks, we keep finding little temples, so we decided to use one for a shoot. We found an entrance gate that stood somehow lonely amidst the high trees, embedded in the woods. I wore this really pretty maxi dress, everything just felt right, we just had to shoot.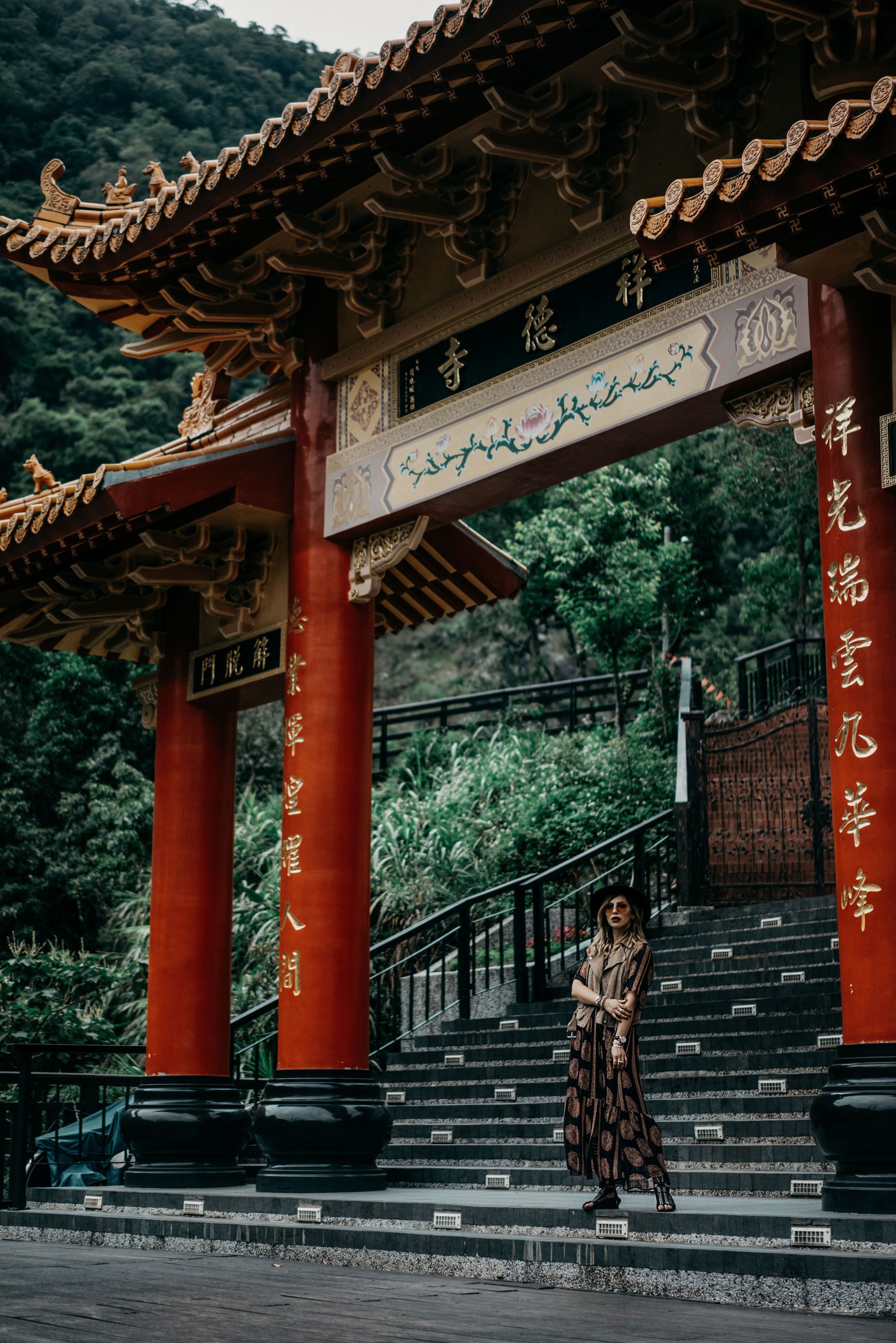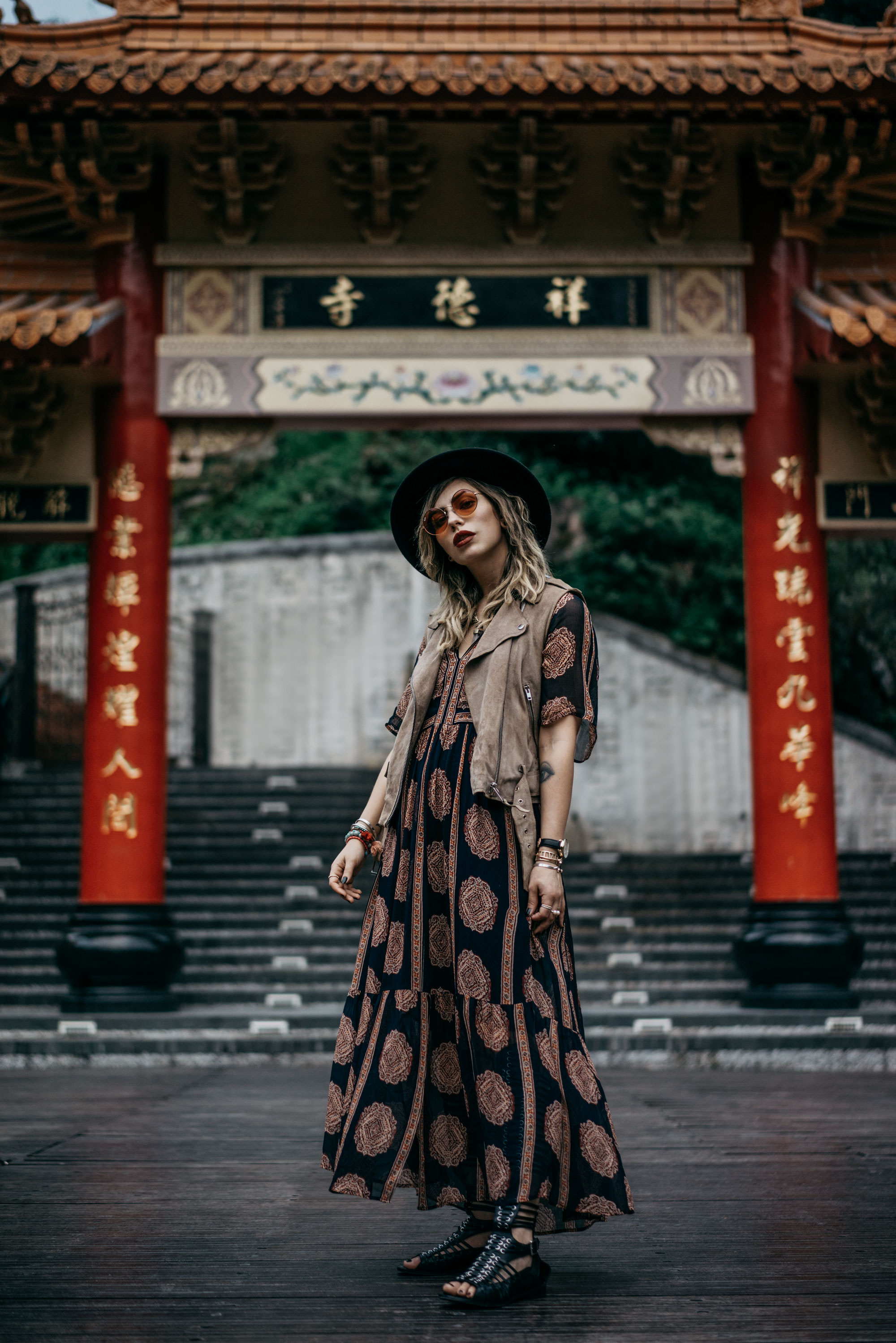 I feel this look is a bit reminiscent of the whole Coachella-bobo thing – perfect for the warm and humid wather here. Not only is the dress light, it also protects me of getting bitten by these annoying mosquitos. The hat and glasses complete my outfit, and protect me from the sun. I'm really excited to share more pics with you soon, and I'm also already working on a video for you. If you don't want to wait for moving pictures, you can follow me on Instastories for an instant fix :) I only recently discovered this function, and it's perfect for what I'm doing here. Plus, you'll get to see the marble mountains! Really, really impressive :)
dress: Bash shoes: Diesel Gold vest: Reiss hat: Zara sunnies: Ray-Ban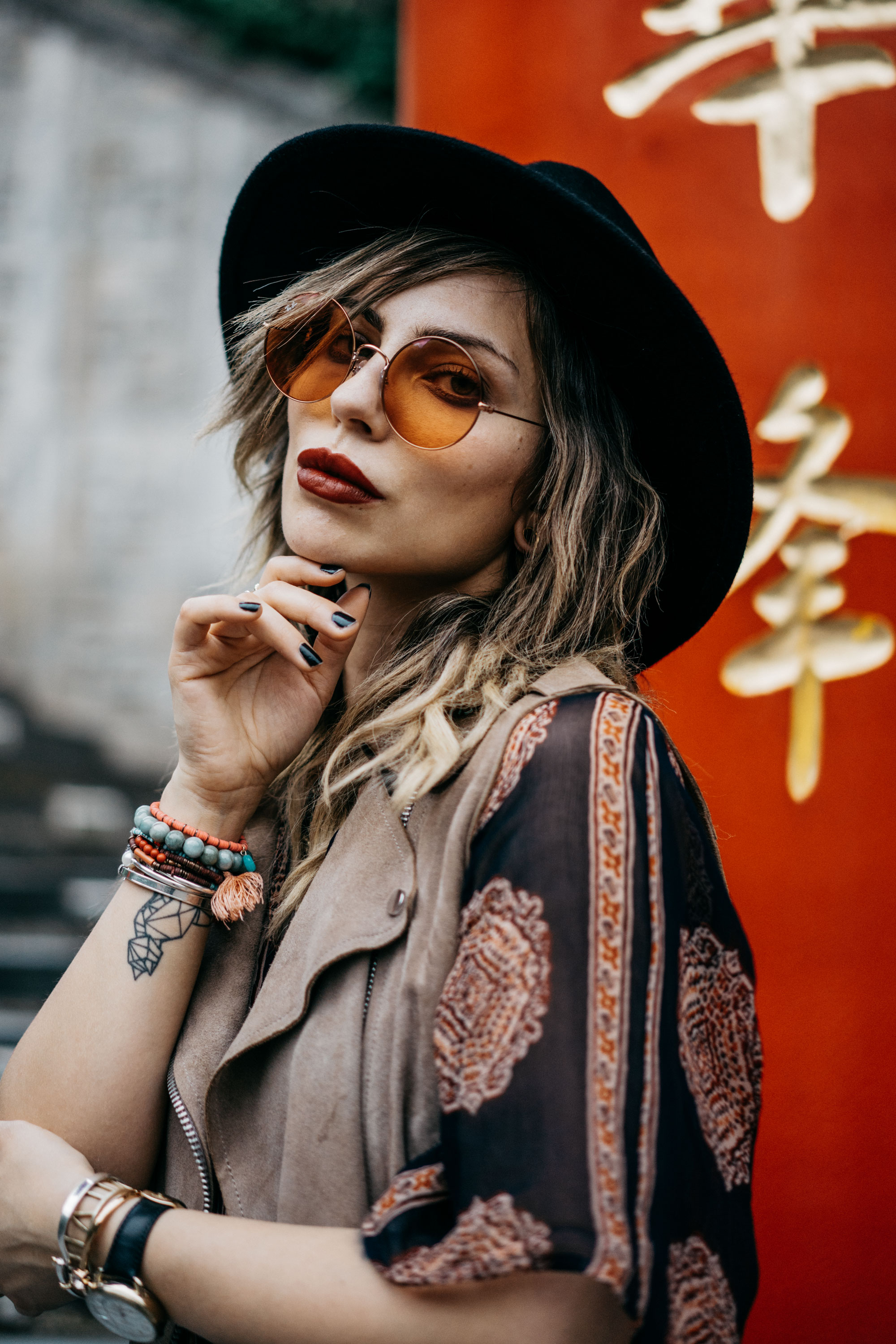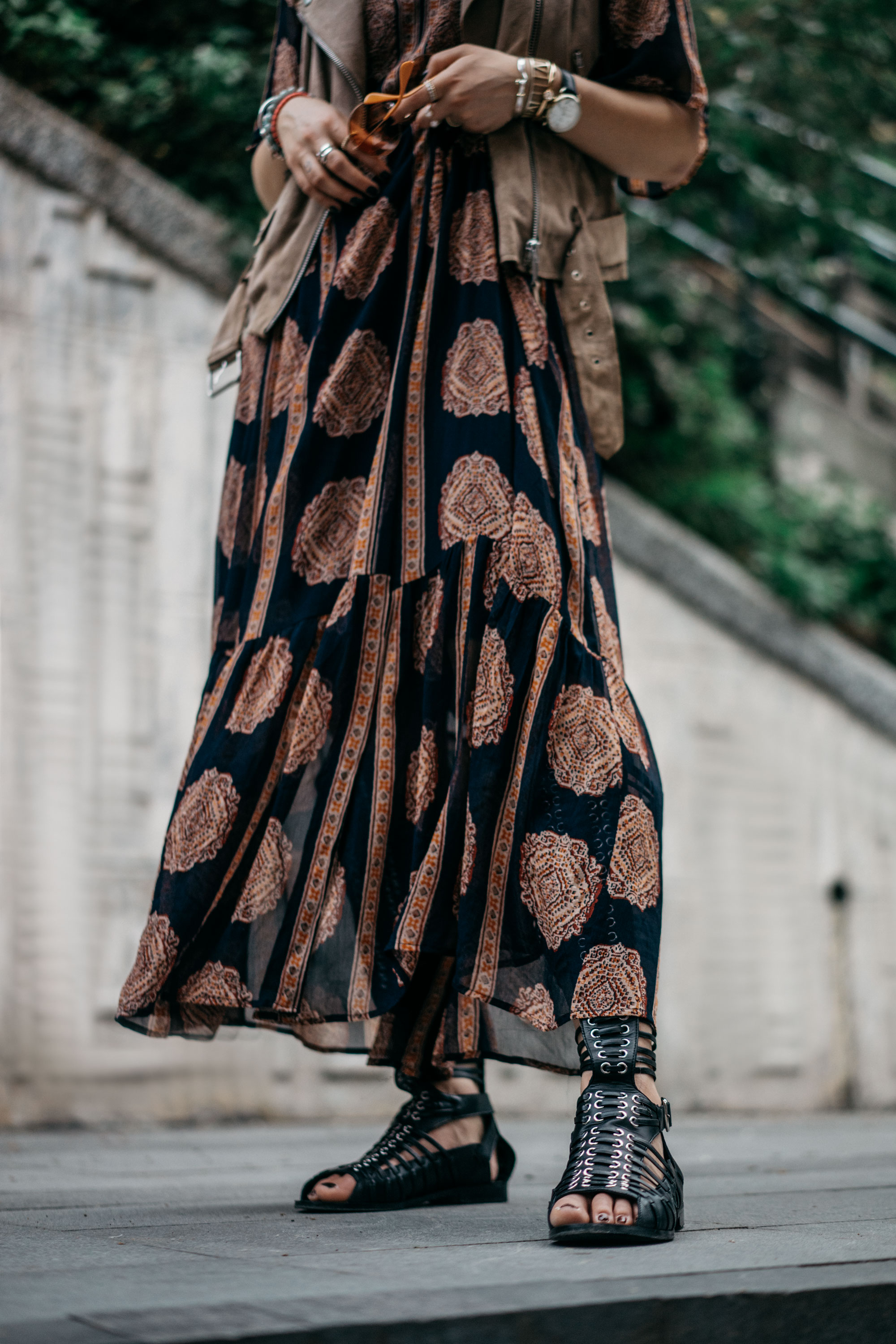 By the way: did you notice something odd in the pictures? No? Well, neither did I, at first. I only realized it after the shooting. The gate is covered in tiny swastikas, a symbol that brings up terrible associations in the western world. But here's the thing – traditional swastikas have nothing at all to do with the Nazis – quite on the contrary. In Hinduism, the swastika is the most important symbol after the Om, and symbolizes the cycle of life and death. In Buddhism it stands for stability, perseverance and durability. In China it has a host of meanings including wealth, sun and eternity. This is probably the recurring theme in all these interpretations of the symbol: it represents an eternal cycle, and is understood as a sign of peace. It's little insights like these that make this trip so wonderful. Exploring an entirely different culture just opens up a completely different perspective. All too often we are way too prejudiced and limited in our own narrow understanding of the world, when all you needs to widen your horizon is to move into uncharted territory once in a while. There is always another perspective, even if you're looking at a swastika.
.