.
Another month has gone by, time to sum up my favorite products for June, there have been quite a few items accumulating here.
favorite Self-Tanning Lotion: St.Tropez As the summer comes around in full swing, I want to be nice and bronzed. I prefer to go about it in a tender way, without putting too much strain on my skin and without any white marks, so I have been using self-tanning lotion for the last couple of years. I'm never extremely tanned, but I'm also never super pale – the tanning lotion helps me to keep my teint stable over the year. I don't really bronze that much by nature, in fact I react pretty sensitively to skin and tend to do my best to avoid the midday sun to spare m skin. UV rays, as we all know, are among the main causes for premature skin aging. With all that in mind, self-tanning lotion is a no-brainer. I tried many, many products in the past, but for the past two years I have been using St. Tropez pretty much exclusively. I usually go for the Classic Bronzing Mousse, which is a bit more expensive but has some crucial advantages: – a naturally beautiful tanning effect that is not too intense – no white marks – easy to apply – odorless
My tip:

do a peeling and apply some body lotion to prepare your skin perfectly for the tanning lotion.
Favorite shoes: Bally slipper Friends, I did it again, I couldn't help it. My slipper addiction got the better of me. Slippers are the best kind of shoes, hands down. At least at the moment. They're light, elegant, comfy. What else could you want from shoes? My newest favorite is a model by Bally. It's a particularly elegant model with fancy buckles. The heel is flexible, which means I have the option to wear it closed or open in the back. Ironically I tend to feel much less guilty buying shoes without heels. I saw this pair and I knew that my life is pointless without them. What can I say? When it comes to beautiful shoes i just can't resist.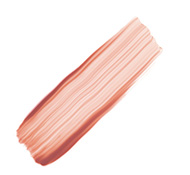 best lipstick: Dior Liptint No month without lipsticks. I also included a Dior lipstick last month, but I just have to feature this one this month. Dior has launched a liptint, and it's become my go to product in no time at all. I love it. The liptint is perfect for all those of us who love it uncomplicated and natural. It has a unique consistency, which I have not come across with any other lipstick so far: it's kind of like a liquid, colored ink – you spread it on the lips (which is really easy), then it is somehow absorbed and the color fades a little. The overall effect is that you look like you wear very light make-up, not too intense, just right. Another bonus is that it is kiss-resistant and stays on for ages without leaving your lips feeling dry. On the contrary, you don't actually really notice you're wearing lipstick. It even stays in place when you use lip balm, the color barely fades. All this makes the tattoo tint exactly right for everyone who loves a natural look.
Tush
There are print magazines – and then there are print magazines. The print medium is often accused of being a little boring, of including too many ads and not risking enough. Well, the naysayers have clearly never laid their hands on Tush. Tush is a fashion magazine like a big statement. Everything but boring. Tush is not afraid of controversy, and neither is editor in chief Armin Morbach, who has a reputation of being very outspoken and direct. Reading his interviews you can't help but find him cool. He has a way of calling things by their name, even at the expense of popularity, and I respect that very much. He is a personality in the fashion business who stays true to himself – a rare gem in these times of like-addiction. Tush is not a mainstream magazine, it aspires to a high standard that goes way beyond bikini body tips and the like. To be honest, I'm almost a little surprised the magazine has been around for so many years. Tush consists mainly of high quality photos, creative compositions and some socially critical writing – each issue is a self-contained work of art. That's exactly why I love it so much. I'm looking forward to every single issue. The magazine has been around for 40 issues, which inspires hope in me that there is indeed such a thing as a market for extravagant art and socially critical work in Germany, and all that in a beautiful package. Honestly, I'd even read their bikini body tips if they ever went there.
Pure Women by Hech
To me, protein shakes and food supplements bring up shady associations of smelly gyms and men wearing jeans with thick, white seams who call me 'sweetheart'. Yuck. That said, the basic idea of boosting the vitamin intake and supplementing the diet with active substances that work their magic inside your body is not all wrong, by any means. Hech (yup, the company that also makes protein shakes) has reacted to the growing demand and launched a product line 'pure woman' especially for women – a range of supplements that goes well beyond proteins. The capsules are claimed to improve your skin, hair and nails, to tighten tissue and to counter skin aging. Hech seems to have directed particular focus at collagen products. The product range includes capsules, shakes and treatments. Different products meet different needs and dietary preferences, and after test phase of three weeks I can attest that I feel more concentrated and that my nails have improved noticeably. It is of course important to remember that supplements are designed to, well, supplement a regular full diet, and not to replace it. Hech is actually one of the leading companies in the sector, and renowned for the high quality of its products and technologies – all made in Germany. This is also reflected in the price point, which is a bit higher than that of the competition, albeit affordable. If you're ever looking to include supplements in your diet, the Hech range is well worth a try.
Love Brand: Caudalie
Do you girls also trust the beauty tips of your mums from tume to time? Personally, I sometimes do. One brand that my mum loves to bits is Caudalie. I would even go so far as to say it is her absolute beauty favorite, and her enthusiasm has infected me. Caudalie's whole marketing concept revolves around grapes. That's a good start, as I am a decided wine lover. But let's start with the hard facts: the fair, French cosmetic brand specializes in anti-aging care with grape extract, of which the company patented three varieties: Resveratrol, which is extracted from the grape, is a revolution in anti-aging care. It naturally supports the firmness and youthfulness of the skin. Grape polyphenoles are the strongest anti-oxidants among all plants, and provide excellent protection to preserve the youthful appearance of skin. The essence extracted from vine tendrils is the most efficient natural molecule to counter pigment disorders, and supports a radiant teint. Claudalie was the first brand to use the essence of grapes in its products, and continues to be a pioneer in research in that field together with leading scientists and pharmacists, as exemplified in the extraction of active substance resveratrol. The substance occurs naturally in vines as a means of protection of the plant. My favorites in the range are the masks (I may have actually discussed them on this blog at some point). I use them quite frequently. More recently I have developed much love for the face lotion Eau de Beaute, with its delicious scent of herbs. The lotion is suitable for use on top of make-up, and there is always use for that. I also love the Moisturizing Mattifying Fluid, which I find feels really light on my skin while moisturising and providing me with precious polyphenoles. Claudalie has quickly become one of my love brands, not only because of my mum, or the company's corporate ethic, or the effectivity of the products – they won my heart by being so typically French: no frills, and completely on point.
Girlcrush: Georgiarosehardy I received great feedback for including an inspiring Instagram profile last week, so let's do this again. This time I chose Georgiarosehardy. I met Rosie a couple of months ago in Thailand and fell in love with her photography and herself. She is one of these people that you meet and are immediately won over by: she is very warmhearted, with a sunny personality but also a melancholy streak. Rosie exudes such positivity that you can almost touch it, She lights up any room. Rosie seems wise way beyond her years, as if she has access to a parallel reality. This is also reflected in her pictures, which overflow with creativity and fantasy and make me dream. Rosies pictures tell stories, very specific stories: one year ago her boyfriend lost his life. Ever since, Rosie keeps a visual diary and documents her emotional state with one photo per day. There are days when she is exuberant and happy, and others where sadness and longing take over. Rosies pictures tug at my heartstrings. She takes all the photos using a tripod and self-timer, meaning she takes care of every aspect of the process. The journey on which she invites her followers feels like an emotional rollercoaster, a ride that I could imagine many of you really liking. Rosie is my girl crush of the month.

Gisou I'll happily admit that I was a little skeptical when I first heard about the homemade hair oil by Negin Mirsalehi. While the majority of blogger brands is actually really good, there are some black sheep that made me inherently cautious. So I was a bit reserved about this hair oil. Well, I guess you can't argue with the fact that Negin's hair is incredibly. I started doing some research, asked around, and started wondering why I have never used this product before. The oil is made using the Mirsalehi bee farm, which the family has operated for six generations. It was a natural step for Negin to use honey as the main ingredient in her own product. All that said, I am just very careful with hair oil. I belong to the category of people who only wash their hair once every couple of days, and I am really proud of it. Experiments with hair oil can go wrong really fast. Well, I gave it a go, and you know what? It's really great. Amazing, in fact. It closes the hair-ends without being oily or weighing the hair down. While my hair soaked the product up like crazy, the oil didn't leave a weird sheen. It looked more like an ever so slightly shiny finish. You don't use much, a tiny amount in the hair ends is sufficient. I really like this product a lot. Unfortunately it costs a small fortune. But if you decide to go for it you can rest assured that you get a great product that will last you for a long time.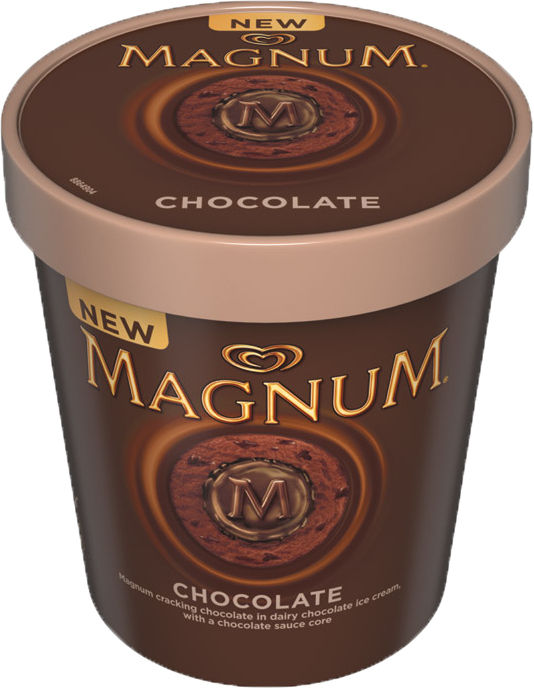 Magnum Ice Cream Sundae
It's a love-hate relationship. I hate these things for being so incredibly, irresistably tasty. Well, and I love them for the same reason. Since I discovered these sundaes I treat myself to a little break with ice cream on the balcony from time to time. I eat the delicious ice cream, get my thoughts in order and enjoy the sun. Ironically I am not that big a fan of the regular Magnum popsicle, but these sundaes… especially the crispy chocolate in combination with the cream is just too much for me to resist. I know I shouldn't eat too much of it, but I'm just magnetically drawn to these things. Now I understand why the Magnum ads always revolve around the concept of sin. If you happen to see these little sundaes in the grocery store try them, let's be addicted together.