It's a wrap.
This year's edition of Fashion Week is over, and I'm in the process of aligning myself for life after FW, mentally as well as physically.
As always it was intense, awesome, exhausting, inspiring, and annoying, all somehow at the same time. It's always great to see old friends in the crowd, as is meeting new people. Fashion is such an important part of my life, and I simply love expressing myself through that medium. Even though I do need my breaks from that world from time to time, I can't help coming back. It's too big a part of my identity, and I wouldn't want to miss it. Over the years, Fashion Week has become a bit like a meeting of alumni. In some ways that's a bit of shame, because it means that having in-depth conversations is tricky, simply because there are so many people to say hallo to. At the end of the whole thing I typically feel like someone grabbed me by the shoulders and spun me around. And that, too, has become part of the routine, No one is forcing me to show up, after all. While I have my fair share of criticisms, I do love the fashion industry. It's a bit like a family dynamic, you see. You gossip a little and get annoyed sometimes, but at the core of it you like each other, and you stick together when times are rough.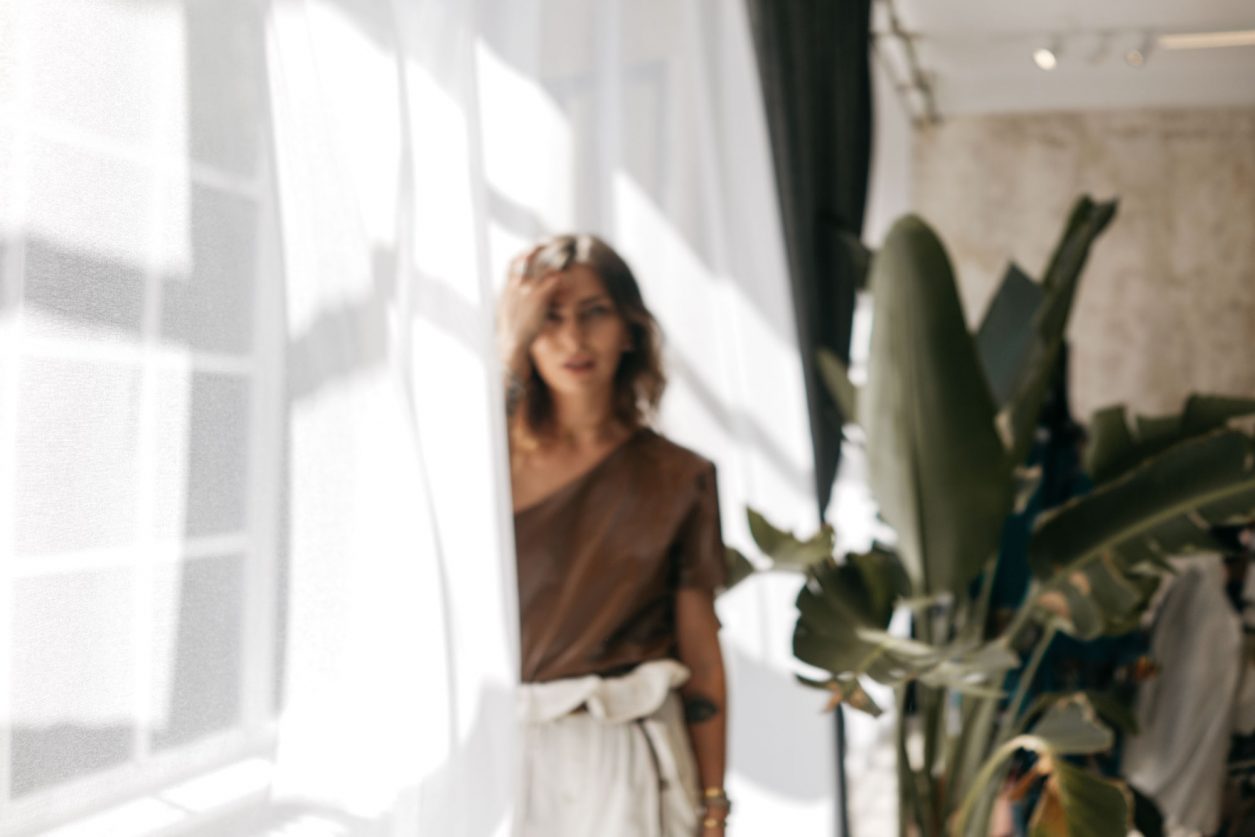 A thought:
Berlin Fashion Week isn't officially a thing anymore, despite the fact that there are shows and events. Well, there are certainly fewer events than there used to be, Also, many Germany labels are literally fighting for survival, whereas other are still fighting for recognition on the scene. With that in mind, I think it's a huge shame that the Vogue Fashion Salon has been cancelled. It was a platform that gave new labels the chance to be discovered by Christiane Arp, and to vie for support by Vogue. There may be a silver lining in all this, though. Germany is not known for spearheading new fashion trends, but somehow the changes in the global industry seem to hit Germany first, which is, in fact, a huge opportunity for the country. In Germany, unlike in many other places, the commercial success of a product is informed not only by its design, but also by its sustainability. There's a real opportunity for an image-transformation of Germany in the fashion world here. I'm curious to see where it all leads, and may post about it next week.
---
Highlight:
One of the highlights (apart from Cyprus and Fashion Week, obviously), was the leaders meeting in Bielefeld, where I had the honor to be part of a panel discussing influencers, Instagram and social media, alongside fellow panelists Catyh Hummels, the chairman of the board of Katag and State Minister of Digitzation Dorothee Bär. It was truly an honor to speak in such an illustrious round, and I was delighted to have the opportunity to speak to Mrs. Bär afterwards. It felt good to raise the issues and problems that plague all freelancers. I was surprised to see how lost some of the heads of large and small fashion companies seemed. Many of them appeared overwhelmed by the large topics of sustainability and digitization, others jeered at the "nonsense" of "new technologies" and the "new shopping experience". Some peers, of course, have clearly already developed strategies to bring their enterprises into the future.
Some fashion houses manage to find advantages in their tricky position in the shadows of the market-dominating giants (Mr. Marc Ramelow left a particularly positive impression in that respect), whereas other medium-sized and small companies are in the grip of frustration. I once again saw that a natural extension of my current job would be in the field of consulting.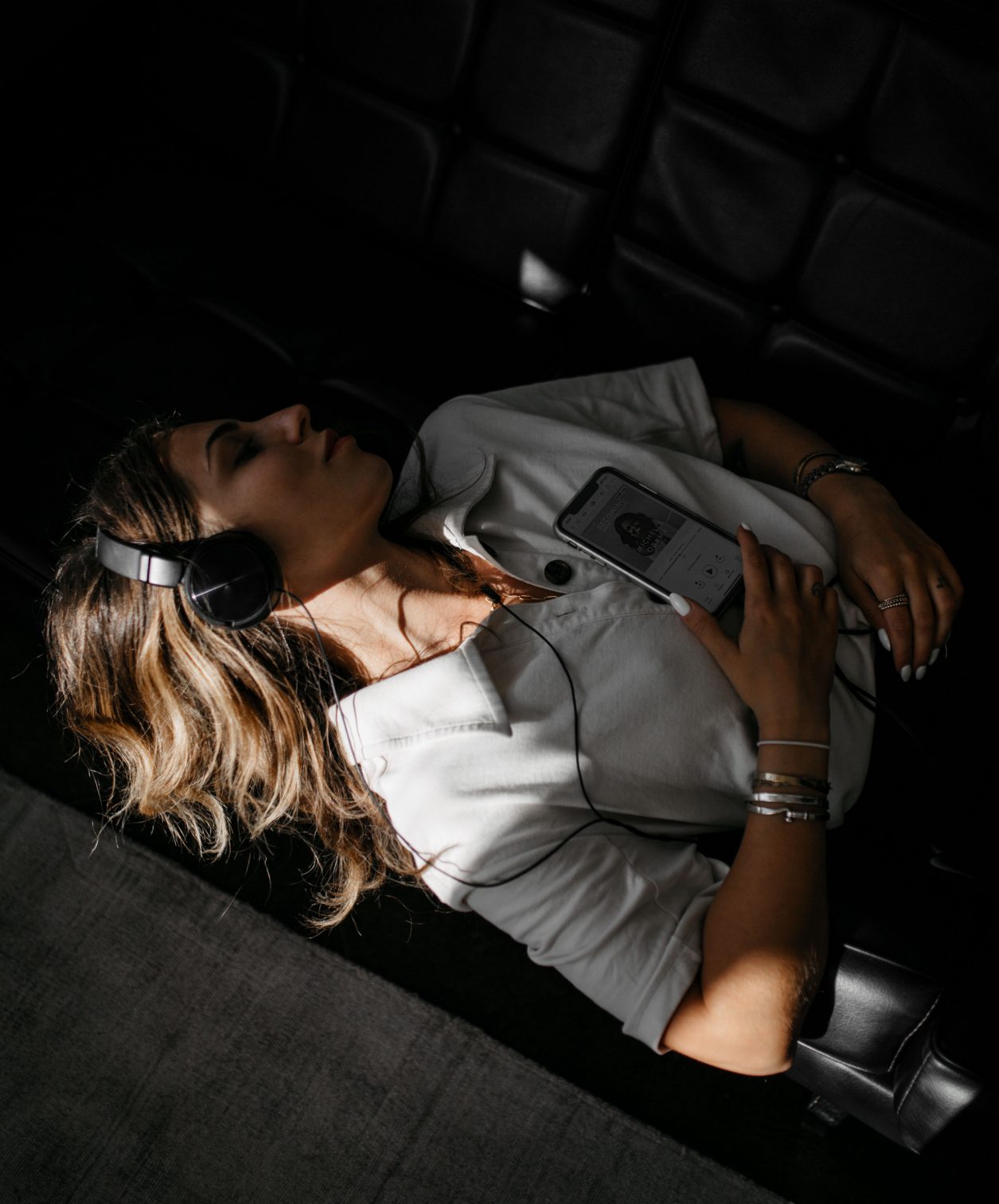 Heard::
Becoming
– von Michelle Obama
What an impressive woman the former first lady is. In her biography, she recounts adventures from the time of the presidency of her husband, and describes how difficult it is to balance a life between politics and family. She tells her story with so much openness and courage that it's impossible to not admire her as a listener or reader. My impression of Michelle Obama, after this book, is one of a smart and ambitious woman who is also approachable and very human, Without dramatizing, she talks about problems in her marriage, her miscarriage, the challenges of living up to her various roles in life: mother, career woman, first lady and wife – family and politics. A huge recommendation!
Watched:
Dark.
For me, Dark is hands down the best German show ever produced (sorry to all the other contenders). The mystery series Dark constructs a complex plot, weaving time travel and complicated family constellations in the sleepy little town of Winden into a compelling whole. This Netflix format is a far cry from the typical German series fodder: the story builds slowly, becomes very complex, and the production values are up there with the best. I watched the second season in a few days when it came out, and the same happened with this season. It's highly addictive! The only downside: there are only 8 episodes!
Update:
I didn't manage to pull off my resolution to do one thing for myself every day, but I got pretty close. It was usually small things in Berlin, mainly because daily life had an incredibly strong hold on me after Cyprus. But the little things I granted myself were beautiful. Ice cream, a concert, and also the reality of typing these lines on my balcony right now. That said, the whole routine is not sufficiently anchored within me yet. I usually notice that at the end of the day, when I fall into my sheets, and ask myself with the last exhausted thought of the day: what made you happy today? It's not that nothing happens, I'm just not conscious enough, which makes it more difficult to recall the moments where I really treated myself to something nice at any given day.
New Label to watch:
Speaking of fashion and sustainability! Nanushka is a label I had on my radar for quite a while now. It was founded in Budapest, but has grown into an internationally successful label in the medium price segment, specializing on timeless garments. Part of the success stems from the label's great design quality and sustainability. Nanushka's pieces made of vegan leather are a great example: they look amazing, and there's barely a perceptible difference to real leather, which certainly soothes the conscience. It comes as little surprise that Nanushka has evolved into a real street style favorite. Cool design, fair prices and bang on ethics simply make for an outstanding combination.
This post is also available in DE