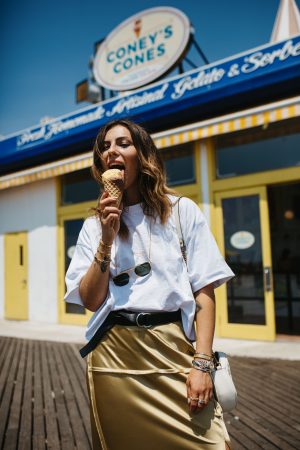 SUMMER BREAK.
The good old summer break is having a comeback.
I'm not sure if it's just me, but the concept seems to undergo a veritable revival right now. Pretty much everyone around me just seems to have taken off on holidays right now, and it really shows, too: be it in politics or on Instagram, the pace of life has slowed. And it's probably for the better, given how hectic and exhausting the preceding months – years, even – were.
Also, the first half of the year passed in what seemed like the blink of an eye. That said, a lot has happened in that blink. So, all things considered, it's probably not a bad thing that we have an opportunity to take a bit of a breather before diving head-on into the second half of 2019.
So, a summer break it is.
This relic of a concept from the pre-internet era is back, and it teaches us one thing above all: we can all use a break every now and again, a break that allows us to be more productive later, a breather lest we burn out. It's a simple, straight-forward necessity in our high-pressure time and society, in which we're constantly spurred on to achieve more in less time.
Little breaks are crucial cornerstones of mental health, they foster creative processes and help us to refill our batteries. My message and wish to all of you: enjoy the break, have fun abroad or at home, and just have a good time!
Thoughts:
So I guess it's starting.
A few days ago I caught myself thinking, for the first time, that I'm getting old. For a long time now, I somehow had the feeling that everyone around me is aging and that their first wrinkles (real and metaphorical) are starting to show, while I felt strangely untouched by the passage of time. I mean, I have noticed for quite some time now that I have emotionally entered a new phase of life, but n physical terms I really felt I'd somehow outmaneuvered age. But alas, it was not to be. I notice the first little wrinkles around my eyes, and the first grey hair has spawned two new ones. None of this is cause for much concern, but still, it does feel a bit weird I must say. I guess it's official: I am aging too. And it's happening right now. I used to think that this process was going to hit me hard, not least because I somehow believed that for me age would equal ugliness.
"How utterly ridiculous",
is what I tell my younger self today. My teenage me probably wouldn't quite believe me, but I am genuinely happier with my looks now than I used to be, not least because I see myself from a position of inner peace. I have found myself. I feel pretty, so that means I am. I live an absolutely amazing life, which I'm happy to see reflected in the contours and lines of my face. My first wrinkles are made of laughter, and for that reason I can't really dislike them.
---
New Label to watch:
Trippen.
Well, Trippen is not really that new. In fact, Trippen has been around since the 90s, but somehow I didn't really have the Berlin-based shoe-label on my radar. Recently that's changed though. At the Nobi Talar show I noticed that all the models were wearing these really awesome shoes with stand-out designs, and I fell in love with the label there and then. It wasn't just the designs that won over my heart, either, it was also the philosophy: the label produces its shoes on its own premises close to Berlin, to the highest ecological and social standards. The designs are timeless, and each pair is made to be as individual and durable as possible. Trippen uses vegetable-tanned leather and woods like alder, poplar and beech, all of which are supplied by European suppliers. The short distance between production facility, storage, company HQ and design offices means that transport routes are super-efficient, which in turn minimizes the company's CO2 footprint.
I like all of that very, very much.
Experienced:
I was in New York just recently, and I fell head over heels in love with the place – again. Huge, pulsating cities just exert this awesome fascination on me. The constant flow of life and activity somehow energizes me, and it tickles so much longing in me. I imagine how it would be to live in such a metropolis. Truth is, I could really imagine spending a substantial amount of time in NYC. When I daydream like that, I scout for flats for hours on end, dream myself into the rooms I see and ask myself how it must feel to be a real part of that city. I did the same with Berlin before I moved here, back when I still lived in Nordrhein-Westphalia. Today I walk through the city that has become mine, without the need for google maps. There's barely a corner from which I wouldn't find home easily, be it by public transport or bike. That's what home means to me. Berlin is my home, my anchor, my comfort zone. And still, I'm up for new adventures, too.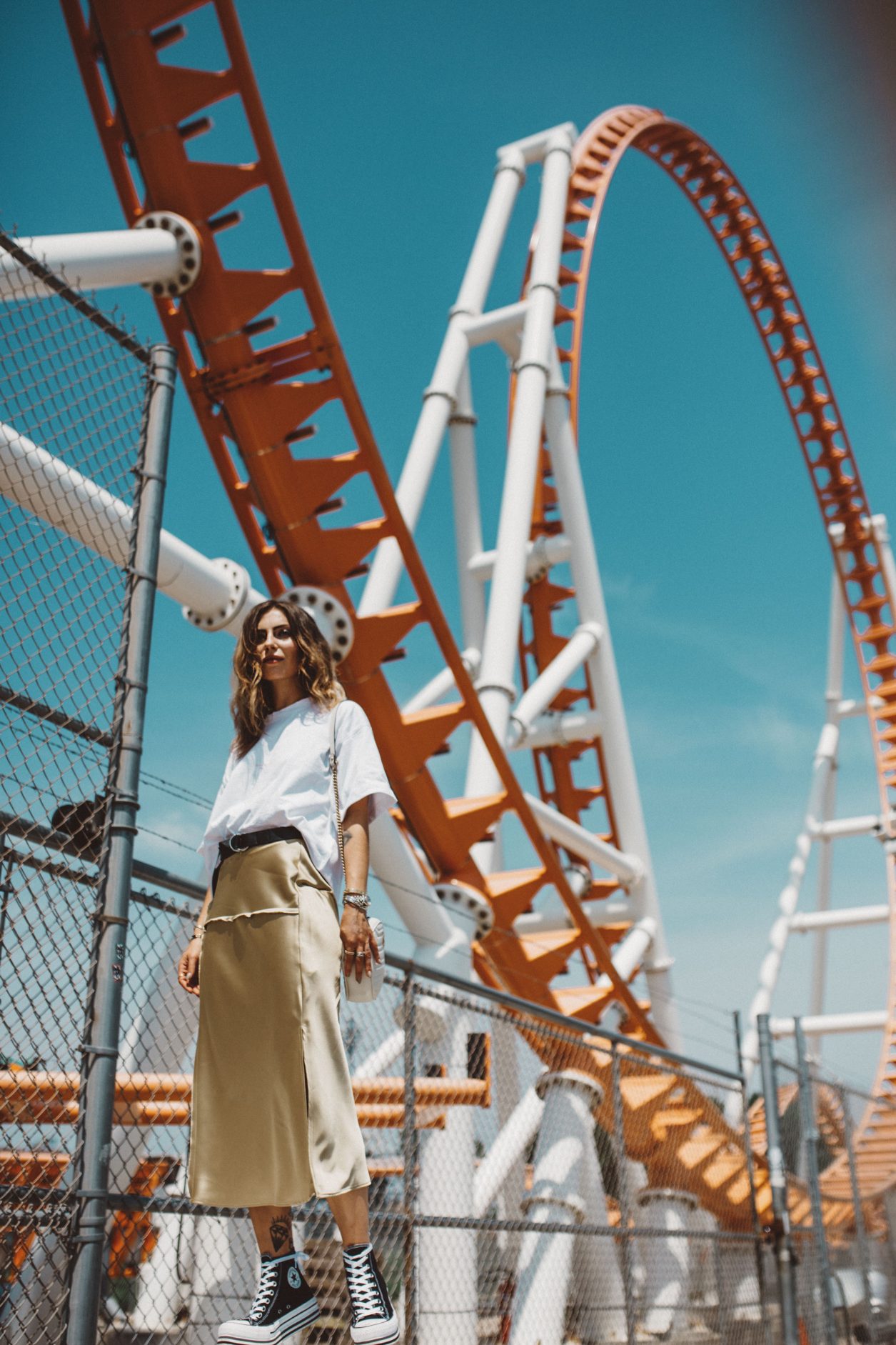 Planned:
The next couple of weeks I'll be on the road a lot. First I'll head to Copenhagen for Fashion Week, then to the Sziget Festival in Budapest, and then I'll head to Madeira for a holiday. There was a time when the prospect of so much imminent travel would have excited me no end, and I may even have squeezed in another destination somewhere. Increasingly, though, I feel weird about the fact that I'll be traveling by plane so much. Traveling is a major factor in the CO2 debate. I love traveling and the exploration of new destinations, and I am socialized as part of a global society in which mobility is a natural part of our lifestyle. At the same time, I can't close my eyes to the simple fact how terrible all this traveling is for our CO2 footprint. Sure, it's possible to make compensation payments for the miles travelled, but there's no way around the truth that it would be better to not emit all that carbon-dioxide in the first place. I have not found a solution for myself other than traveling less and opting for rail much more often. Feeling bad about flying is a necessary part of allowing my – our – consciousness to grow.
Heard:
So, guys, did you hear the latest episode of "Schmutzige Geschäfte" yet? If the answer is yes, then you may have noticed the little detail that Yours Truly is featured. I was invited to record the voice-over for the show, which was a very cool and pretty exciting experience. It was the first time I had to perform a role other than my own. "Schmutzige Geschäfte" deals with corporate crimes and generally with crimes in the economic sector. Make sure to check it out and leave some feedback!
Watched: Pose.
I'm actually not that big on dance films, but a good friend of mine has organized a voguing ball, and I didn't have a clue what that was all about. "Watch 'Pose'", he told me. Well, what can I say? An entire Netflix season later I had not only learned what voguing is, but also genuinely enjoyed the watch. Pose is about family, about standing up for each other, about NYC in the 80s, about illness and, yes, about voguing. Totally recommended, even if your like me and wouldn't usually go for dance films at all.