.
Here I am, at good last, in Iceland.
the land of my dreams. Expectations are high. I want to hop into one of those hot pot thingies, maybe check out Blue Lagoon as well, I wanna see northern lights, and foxes, and puffins… I want the whole thing, all the Iceland clichés. I'm not embarrassed to say it. Well, let's end the suspense right here: none of it worked out. But let's take it from the top! When mybestbrands asked me if I'd be up for joining them and Lina on a trip to Iceland, I couldn't say no. It just sounded way too amazing. Some opportunities in life you just have to seize when they're there. So off to Iceland we went. Not just in my dreams, this time was for real.
Fortunately there are direct flights to Reykjavik from Berlin, we reached our destination without detours after a mere couple of hours of flying. From the airport we drove to the ION hotel, about an hour from the airport. The drive provided the first opportunity to soak up the scenery. I was blown away, it was clear from the outset that this trip would be a jackpot.
Once we arrived at our fancy hotel, it got even better: the place has a huge panorama window opening up to the landscape. I learned that the ION is pretty much the only fancy hotel there is on the island outside of Reykjavik. It's an interesting one with hotels on Iceland – there are plenty of guest houses, but not many hotels at all. Seems almost like the island is not quite prepared for the masses of tourists that will undoubtedly flood it before too long. I kind of like that. Our fancy hotel, one of the largest on the island, has only 40 rooms and provides genuine living room atmosphere.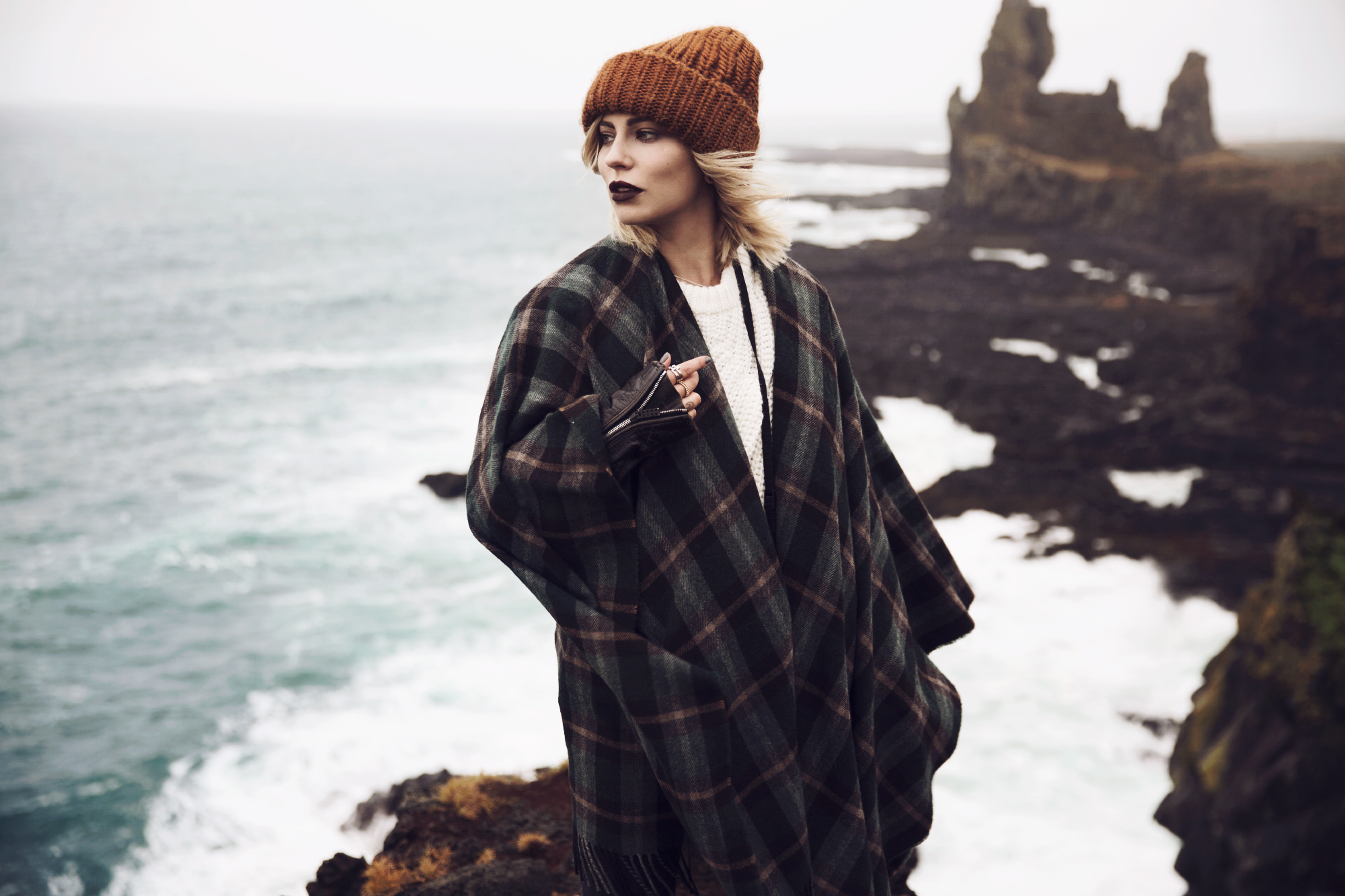 On the first day we explored the island as a team, and it soon became apparent that each and everyone of us had fallen in love with the landscapes. It is simply unbelievable. I was assigned the first slot at the shooting, which meant I was off a bit earlier and could enjoy the rest of the day in the hotel's living room, with it's incredible view. I enjoyed lounging there in the warm, while the others were still working. Made my hot chocolate taste even better :D
The next day we went on an exploration trip into the mountains. The weather deteriorated and it started to rain, but, dear readers, the view was beyond spectacular. Waterfalls everywhere, and we even reached the bottom of a glacier at one point. I wanted to take a picture to commemorate the moment and the location, but I leapt into a mud hole, so for the rest of the trip I was walking around with one disgustingly dirty leg – yippieee. But that would turn out to be the least of our worries, for later that day we went on… a buggy tour. If you never heard of it: you basically get an indestructible buggy and you're free to cruise through the dirt, puddles and even rivers. Let's just say it's the exact opposite of Fashion Week. All of us fashion bloggers put on waterproof safety suits, and off we went. If you imagine that the whole thing ended in catfighting, you're wrong. We just had uninhibited fun that day, put the pedal to the metal and lost all fear of dirt: the breaks were for losers. We ended up wet to the bones (literally, my underwear was soaked and there was mud in places it really didn't belong!!), but what a highlight. You should have seen our faces, all smiles and happy pride. I have kind of devised a little theory: I'm getting the impression that fashion girls are extra enthusiastic when it comes to such decidedly non-fashion things. Fashion girls always get done up, everything is always perfect… it's just a welcome break to make everything dirty once in a while, especially if it's such an adventure. Sadly, most of the girls left us at that point, and our shared adventure as a larger group ended there. After everyone had left, Lina and I found ourselves alone with an entire island to discover, and lot's of plans to make.
Well, yeah, do you remember that thing about me, that I'm bad with plans? We tried, but there was no point, In the end all turned out different: Lina and I had terribly bad luck with the weather. I really don't think the weather timing could have been any worse: for three out of the five days we spent on Iceland, a massive storm swept over the island – the most massive storm in more than a decade, and that says a lot in a place like that! Thanks for nothing, weather.
With the wrath of god whipping over the island, we had to spend pretty much 99% of our trip in the car. Whenever we did step out of the car, we were soaked wet in minutes. It was raining buckets, and the wind threatened to blow us away whenever we didn't hold on to something. We made the best use of those moments when the rain was a little less intense, jumped out and snapped photos. I learned that braids are my favorite hair style for Iceland. Nothing else seemed to work. My hair was blown all over the place and got wet all the time, which just wasn't that photogenic. At least in my case. It's so typical: during the mbb shooting we started joking around that I'm being followed by a rain cloud, which always releases its wet charge whenever I decide to shoot. It was so strange, whenever Lina was shooting, all was more or less fine, but as soon as I stepped in front of the lens it started pouring again. Well, that's why I'm the one that's always wet in the pics. Be it as it may, it sort of reflected the mood of the moment. At some point it seemed I only need to say the word 'shooting' and we'd see the weather deteriorate again as if I'd pushed some kind of button. I prepared myself, and as soon as I was good to go the wether conditions would change, either it started raining or the sun pierced through the clouds and the mood dissolved. You know, Iceland is one of the very few places in the world that actually look a little less pretty in certain kinds of midday sunlight. The country really shines when it's a little misty and overcast – it really brings out the beauty of the place. Well, that was my impression, anyways. I have to add that I'm not a huge fan of midday sun anyways. Least of all on Iceland. It was striking how beautiful the country is when the sunlight is blocked by clouds. It's such a special, mystical atmosphere. You know me, I'm not what you'd call a child of nature. I'm a city girl. I have no special sense of orientation in the wild, I don't read the signs that mother nature offers, but I'm fluent when it comes to underground maps anywhere in the world. I get bored easily by trees, and I'll always do my best to avoid having to go into the woods, whatever the occasion. I pluck shoes of store shelves, like others pluck mushrooms. And still, with all that being the case, Iceland took my breath away. And not just because of the forces of nature, the mountains, and all the beauty the place has to offer. It seems like so many aspects that make being in nature such a drag sometimes simply do not exist in Iceland: barely any insects, few trees (which means usually clear and wide view), and none of that bright grassy green that always makes me think of green-screens. Instead, Iceland offers spectacular views, deep gorges, unusual shapes, a lot of moss, and even more rocks and stones. And here's the best bit: most places of interest can be easily reached by car, no need for endless hours of hiking.
Best example: in the beginning I was completely enthralled by the sight of waterfalls, but after a while I just got used to them as an integral feature of the landscape. I had never seen a watwerfall before in my life, and got used to the sight of them so quickly. There were little brooks and creeks everywhere, constantly gurgling away. Nature is not a static factor in Iceland, it's more like a cinematic panorama.
The clouds are moving so fast that you get dizzy when you look up into the sky for too long, and steam escapes from every crack in the floor. The earth lives. I never felt that as strongly anywhere else I have visited. Iceland's nature wins over even those of us who are not such wilderness freaks in regular life, like yours truly. It's an aesthetic spectacle. With all the shitty weather we had, I fell deeply in love with the place. Back to our route. First we explored the area close to our hotel and surrounding the airport, Gunnhver and Reykjanes, then we returned to Reykjavik. The following day we got up super early to drive to an old plane wreck. The truth is, Lina had to drag me out of bed at 5:30 am. We drove for two hours and then walked four kilometers through the wind and rain to finally reach our destination, where we had the chance to shoot some photos without tourists in bright red and yellow. Unfortunately this meant that we had to walk back the whole 4 km after the shooting, but whatcha gonna do? It was 10 am, and I was already completely powered out that day. Well, we got back into the car and continued on along the southern coast. We passed a volcano that will supposedly erupt any day now (pretty uneasy feeling), saw dozens more waterfalls, and eventually reached Diamond Beach and the glacier lagoon. Guys, what a view that was! I was standing there, my mouth open, barely able to believe my eyes. It was so beautiful. We shot a look there, I am so excited to show you soon, you have no idea. Somewhere close to Jökursalon we found a place to spend the night and went to bed relatively early that evening, knowing that we wanted to return to Reykjavik early the following day. The storm warnings, that we had heard about, were not exaggerated. It was hell: rain, rain, rain, and us, forced to take it slow that day. We only shot one beauty look, for which we devised a special shooting angle: I was somewhat protected from the rain by the car roof, and Lina took pics from inside the vehicle. Necessity is the mother of invention. Quite surprisingly, the look turned out pretty cool after all. With a good job done well, we drove on happily.
You know how it goes when you spend too much time in the car, you come up with all kinds of stupid ideas. After a while, Lina and I were giggling and laughing non-stop, about everything and nothing. We laughed at the poor sheep, which were pretty free to roam around on the island, but looked really grumpy in the bad weather. Did you ever see an extremely wet, grumpy looking sheep, that stoically accepts its fate, waiting for the sun to return one day? I'm still grinning when I think of it.
And when the sun came out, all these wet grumpy creatures transformed into fluffy, wooly balls, as if their fur had exploded. I had fun trying to convince Lina that she badly needed all sorts of pointless items to survive on the island, just in case we would end up in a situation where we'd have to fight for our lives and wrestle with bears: knives, lighters, stuff like that. I think not enough time has passed since I watched 'The Revenant'.
'There are no bears on Iceland', Lina would say, and I'd reply: 'Maybe a lonely polar bear?' I was joking, of course, but then we heard that it had actually happened not too long ago: a polar bear drifted on an ice flow all the way to Iceland and was then shot upon arrival. Our joke wasn't funny after that. I felt so sorry for the bear. Imagine, you find yourself drifting on an ice floe, which is just terrible luck, somehow stay alive during a day long journey through wind and weather without food, and then, when you miraculously reach land, they kill you. We didn't like it one bit. Through insistence and strategic temptation with my supply, Lina and I ended up eating a whole lot of chocolate on our trip. That's what we did in the car, we chewed and giggled. We discovered these little chocolate coated caramel balls, that we both loved a lot. Icelanders seem to be completely into these little chocolate ball thingies. A positive trait, in our books. You know, we found Icelanders to be great people in general: very friendly, a little shy, welcoming and very polite and courteous. A little slow maybe, if you're used to the rhythm of a big city, but you get used to it. Once we got back to Reykjavik, we rented an apartment with a horse in it. You read that right, but it wasn't a real horse, it was a very naturalistic, horse-shaped lamp. Who do you think decided it was a ood idea to ride the horse/lamp? You guessed right. The next morning we headed on west. We stopped in Akranes at a lighthouse that 'wasn't bad at all' (that's how one of Lina's friends put it). There was a concert scheduled at that place the same evening, but we had to drive on. Our destination was Hellnar, a sweet little coastal village. Our last stop! We were excited when we heard that forecasts predicted strong Northern Lights, but the clouds were just too thick. We saw nothing. I guess that's what you call bad luck. The following morning we drove a little further west, then turned around and headed back to Reykjavik to enjoy our last day on the island there. We stopped along the route, took some more photos, made friends with two Iceland ponies (friendship based on apples – the best), and hopped back into the car. The day before we had really enjoyed a stopover at a gas station in Akranes, which impressed us with free coffee and wifi, so we stopped there again and used the online time to do some work. Back in Reykjavik, we had to slowly start saying goodbye to Iceland. We had a short but very intense time there, not least thanks to Lina, who was the driving force behind our excursions, regardless of the weather, and for that I'm thankful to her. It was definitely one of the most impressive trips I ever had the privilege to experience. Thanks to Lina, it's also one of the trips with the nicest photo memories. If I learned one thing about fashion in Iceland it would be this: there is no bad weather, there's only poor clothing.
So long, Iceland, we'll meet again!