.
A life without lipsticks? Inconceivable!

Since I make myself up, a lipstick is a staple in my daily make-up routine. A lipstick can change the whole look, can make a statement or emphasize an outfit. It is versatile, changeable and irreplaceable for my Make-Up routine. Obviously, it's no surprise that the right lipstick always belongs to my signature look.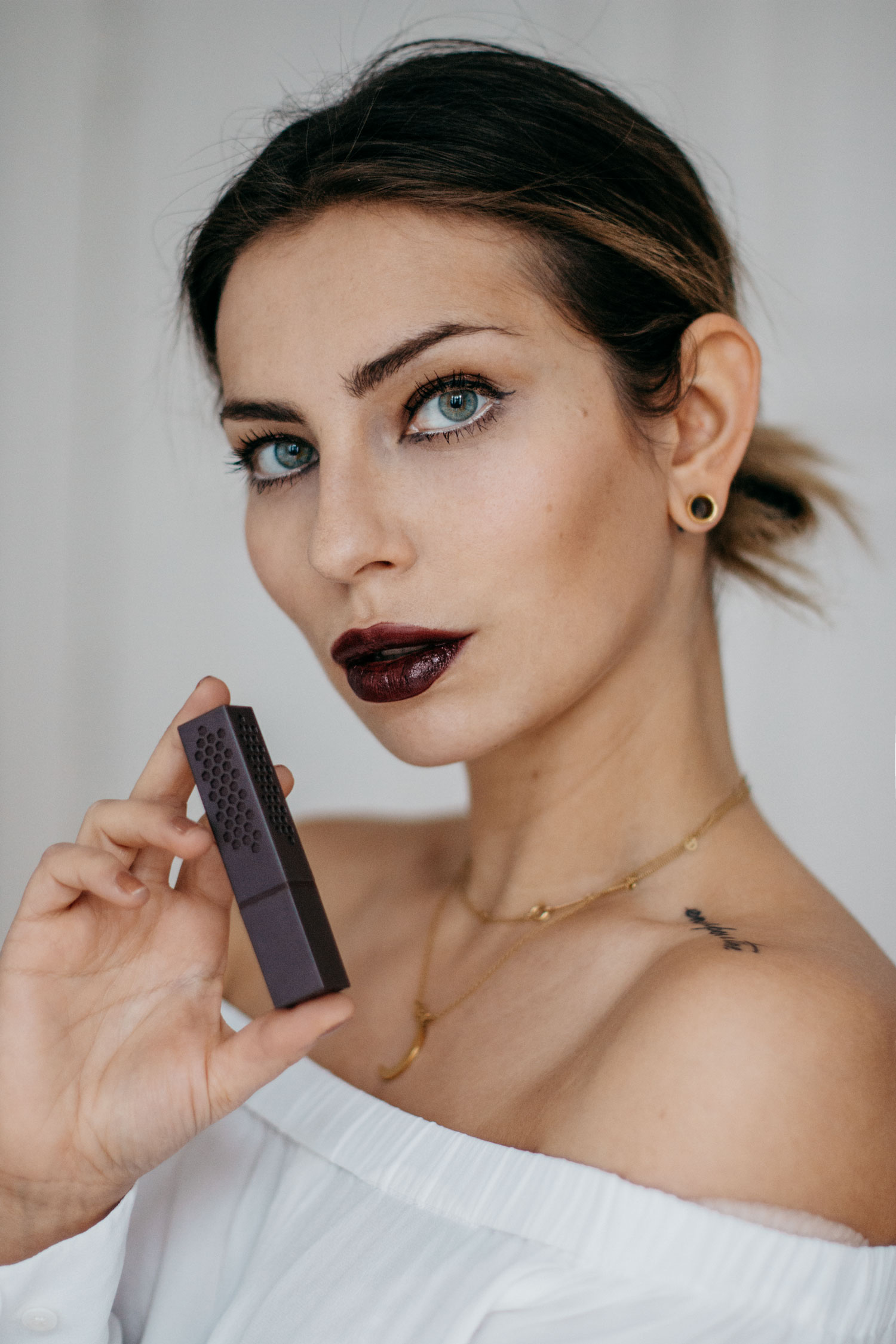 Of course, throughout the years also my demands on the right lipstick rose: it should have the right color, feel good on my lips, be long-lasting and ideally it should cherish my lips and should not damage our environment in any kind of way.

A product that makes the grade is the new lipstick-collection by Burt's Bees.
Actually, Burt's Bees is a brand that is known for its natural cosmetic products and especially famous for its popular lip balm. It's one of these brands that one trusts because it demands such high standards of its own products and proves that natural cosmetics do not necessarily have to be eco-like but they also can be sexy. The prove is given by its lipsticks because they are really awesome and I'm pretty sure that you will love them as much as I do. Corresponding, Burt's Bees also launched its new Glossy Crayons which I also tested. They are perfect as a finish for the lipsticks and they also cherish the lips with moisture up to eight hours.
The lipsticks are available in 18 different colors, from a natural nude color right up to dark aubergine-colored ones with a perfect coverage so there's the perfect shade for everyone. I love almost all of the colors but if I have to decide for my three favorites, I would chose these:

502 – Suede Splash
This warm nude color is perfect for every day. It looks quite natural and fits to every occasion, to a soft make-up as well as to dark smokey-eyes. This color is my go-to one.
513 – Doused Rose
It's more of a soft rosé color that lets myself immediately look fresh. Preferably, I like to use it for a soft make-up in my daily life, since it is not too pushy and emphasizes my natural lip color and on top it conjures very pretty and kissable lips.
533 – Orchid Ocean
This dark aubergine-colored lipstick is perfect to make a statement, for example at a party or if one just simply wants to get some attention. Sometimes I also like to combine the dark lipstick with a minimalistic look to make a statement und to crack the simple look at least a little bit. But this lipstick is also the perfect supplement for an edgy outfit.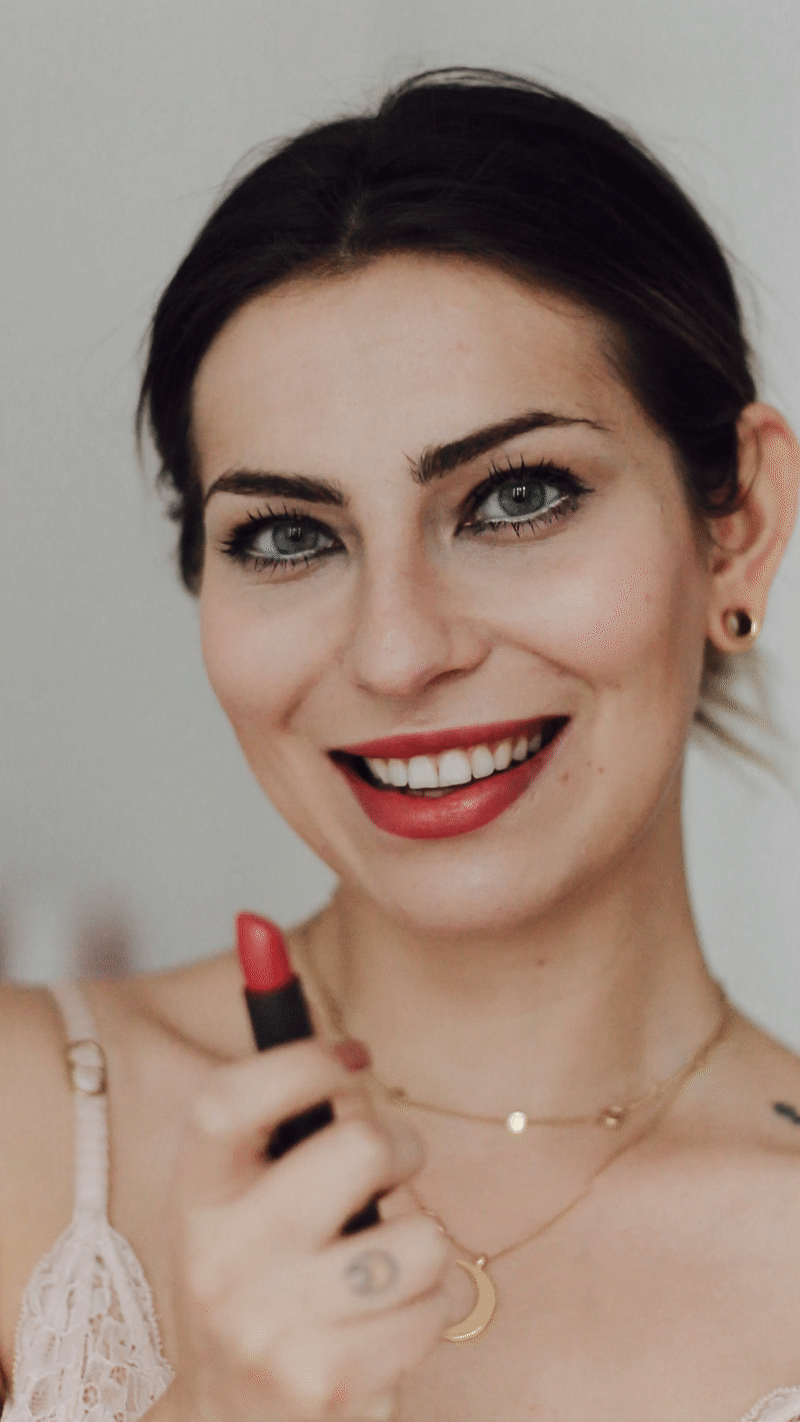 What I like the most about these lipstick is how they feel on my lips. They do not only feel so soft on mine but they also make them so soft. That is because of their creamy substance that insists of ingredients such as ben oil and raspberry oil, that nourish the lips with so much moisture and foster them so perfectly. But these lipstick additionally have another advantage: because of their ecofriendly packaging, which is made out of 60 % recyclable material, the lipstick weighs almost nothing and I can always carry some of them with me. So, laughing makes even more fun with these!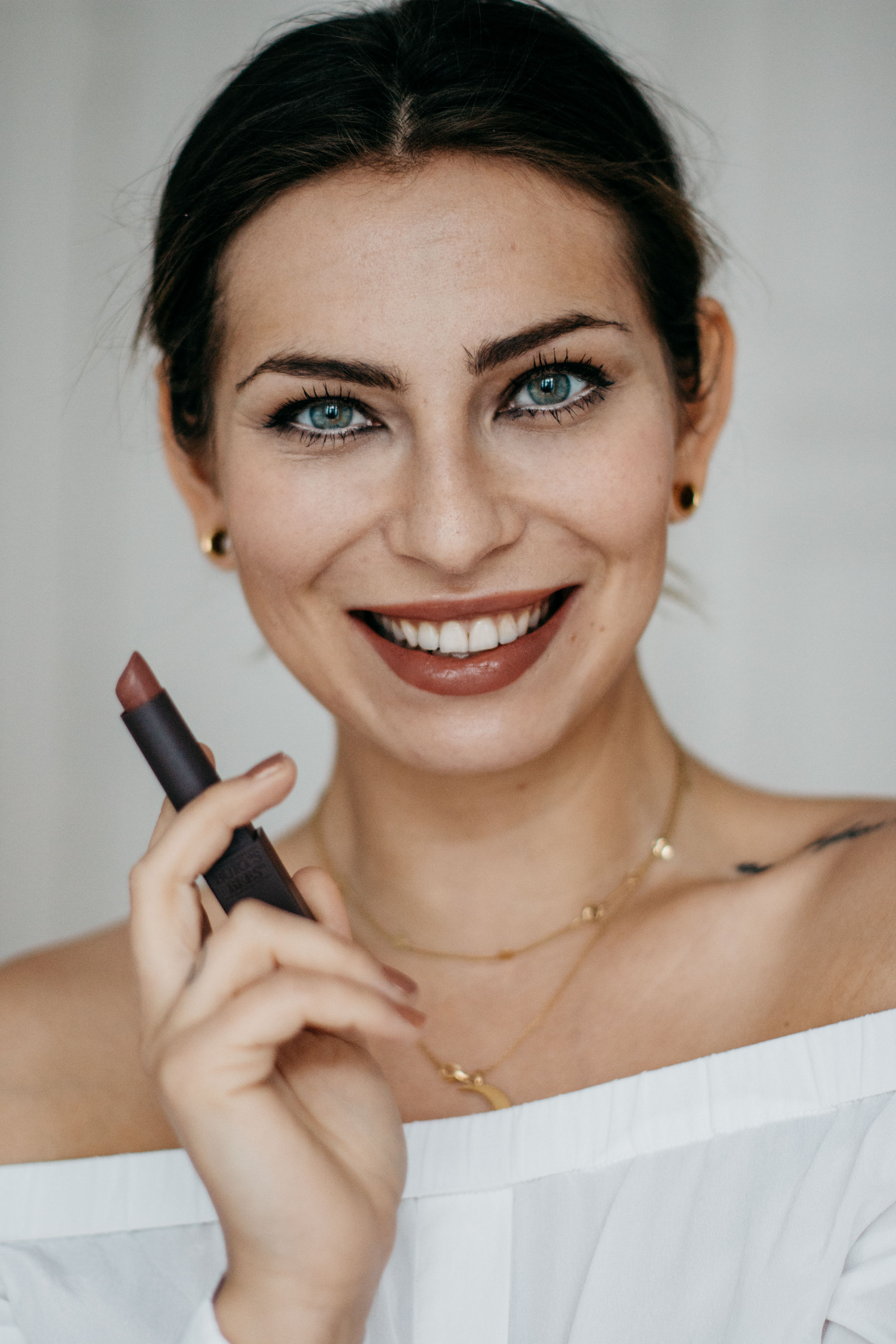 Become part of an advertorial in the Cosmopolitan magazine!

For all of you who love the lipsticks as much as I do and want to show their obsession, I have extra good news: take part in the community challenge and become the new face of the Cosmopolitan advertorial for Burt's Bees.

You simply just need to post a picture with the lipstick, the hashtag #LipstickThatLovesYouBack and #burtsbeesde and link my account (@mashasedgwick). All of the pictures will be collected on a "Shade & Style Gallery" on lipstick.burtsbees.de and a jury chooses out of the five pictures with the most likes the winner, who will be announced on the seventh of April and will be published in the July issue of the Cosmopolitan magazine!
in Koorperation mit Burts Bees