.
'So… why should anyone enter apprenticeship or training for a job, when you can make money with this superfluous internet stuff these days'
'I don't define myself like that… this whole 'influencers' thing worries me, I think it's pointless and definitely wasn't necessary 20-30 years ago…. nobody needs that stuff. Presenting this like a real job seems pretty ridiculous to me.'
'I think it's alright to call some people diseases.'
'Once a young woman told me she was a fashion blogger. My answer was: I see, and what do you do for a living?'
'Mother nature, please send us a solar storm, a total electricity blackout, and let these fools do real work for once'
.
[parallax-scroll id="58584″]
'It's spreading like a flu!! How do you call this group of people in German???'
'Influencer isn't that much better than influenza'
'Things the world definitely doesn't need: influencer!'
These were all comments I read on Facebook recently, under a post about influencers – and I was shocked. I was aware that influencers are not necessarily that popular in large parts of society, but to call human beings diseases – that goes too far. And yet, influencer-bashing is apparently an accepted phenomenon, almost a national sport. Influencer-bashing has taken hold in all parts of society. Even Sophia Thomalla, who in my opinion is walking on really thin ice in that respect, joins the new national pass-time and adds her own 'witty' comments at every opportunity. Some days it seems like influencers have become scapegoats for everything that's wrong with the world right now. As far as the negative image is concerned, it's a tight race between influencers, bankers and politicians, or so it seems sometimes. Who does more to debase society? Fingerpointing is popular, and influencers are a trendy target.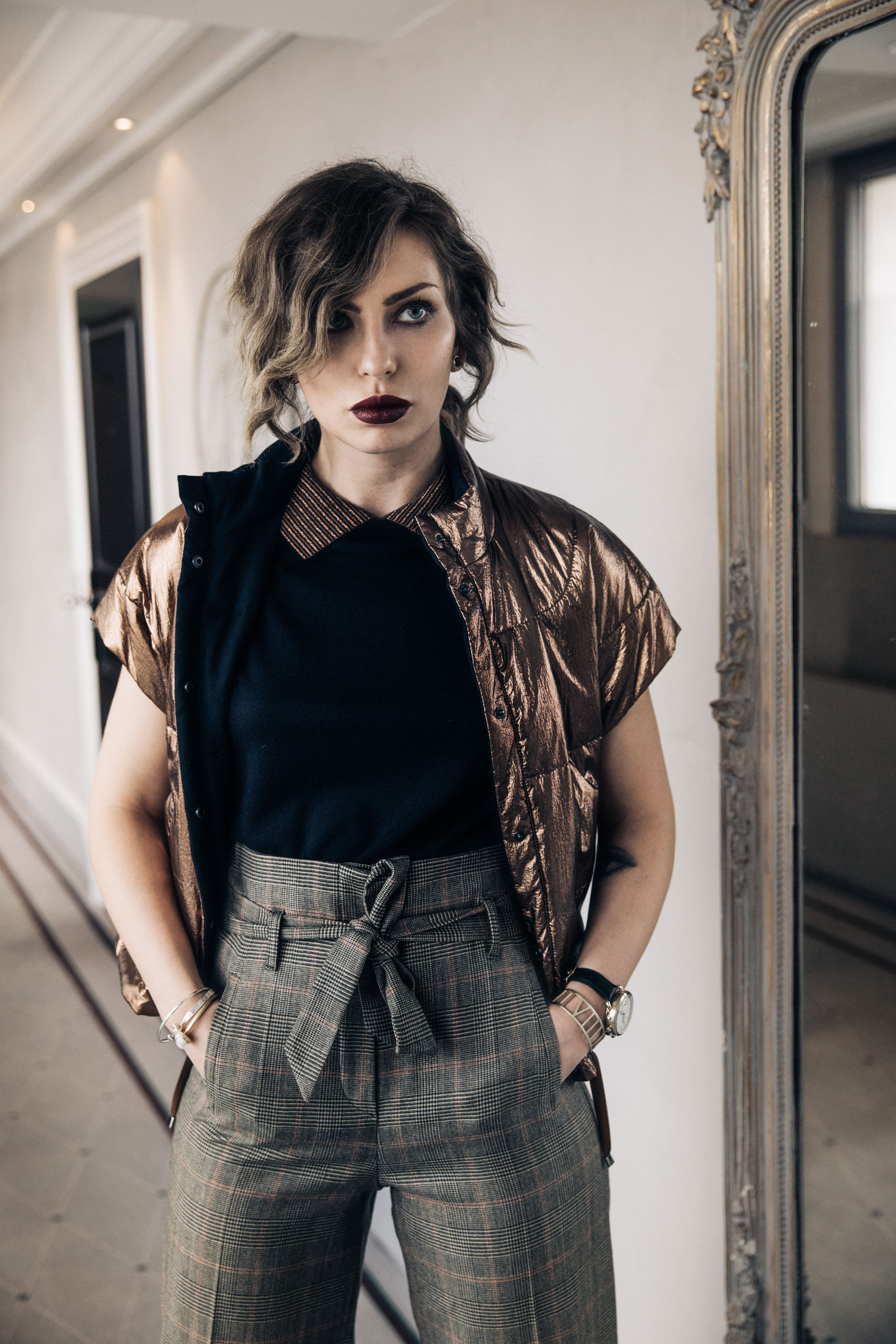 Of course there's nothing wrong with being annoyed with a certain profession, nothing wrong with making fun. But to a point. We are not talking about experienced lobbyists here, trained and coached to withstand shitstorms. We are talking about mostly young girls, which are compared to diseases by (supposed) grown-ups, often twice as old as their targets. If anything is sick here, it's this dynamic. It affects me, deeply. How could it not? Seriously: what are these young women doing that justifies this outpouring of hate and rejection? Doe they hurt anyone with their selfies, are they forcing anyone to read their stories of consumption? I don't understand how the hate towards influencers can be so generalized. Or is it all envy? Is Instagram really the end-boss here?
[parallax-scroll id="58612″]
'Influencers don't do real work.'
This is probably my favorite prejudice of the whole bunch. First of all, who defines 'real' work? Are athletes or actors doeng 'real' work then? Every month I pay a ton of taxes, contributing my substantial share to society. And still my job, which generates these taxes, is not 'real' work? This is not a text about lack of recognition, I get a lot of it. What I'm saying is that you cannot call people diseases. The spitefulness towards influencers has just stooped to new lows.
Can you imagine how frustrating it is to be working your ass off and then to keep hearing that what you do is not 'real work'? Well, sorry for doing something I like, maybe I should apologize for even earning money with it? I mean, isn't that crazy? Looks like I'm breaking the unwritten law that work is not supposed to be fun, ever. I can tell you, now that I am on the road so much, meeting so many new people every day, I am confronted with prejudices more than ever. And my own reaction ticks me off, too, how small my voice sometimes gets when I get asked what I do and reply that I'm an influencer – often enough I follow it up with some kind of justification.
.
[parallax-scroll id="58593″]
But there is so much to be proud of. After all, I'm doing something I genuinely love, and manage to make a living like that. I feel a purpose in life, and I get to travel the planet. Why shouldn't I be proud of that? Why does the term influencer have such a bitter after-taste, even for me?
All this reminds me of a degrading episode in my life. Back in the day, when I worked part time at a H&M till for 8 EUR per hour, all to finance my studies, a lady who was cuing with her daughter pointed at me and told her girl: 'Look, this is how you'll end up if you continue getting bad marks at school.'. In her eyes, I was a failed existence. A cautionary example. In my eyes, I was a student of economics, somehow trying to get by without financial support from my parents or stipends.
Then, as now, I found it difficult to simply be proud of my achievements. And it's not exactly made easy in a society where everyone seems obsessed with claiming some kind of moral high ground over others. In such an environment, pride and authenticity seem mutually exclusive. Yes, a disease is spreading in our society. And yes, we have to change things – and that definitely includes us influencers. But scapegoating young people will not cure anything here.
Outfit: Laurel other Blogger: Viktoria Rader Photos: Theresa Kaindl