.
When it comes to fashion, I have a simple shopping formula:

I invest in classics that will be with me for many seasons, and from time to time I treat myself to some trendy items that I know I won't be wearing for long to give my outfit of the moment a certain twist. A combination of these two factors often adds up to a perfect outfit consisting of favorite and trend garments.

One of these trends is the statement sleeve

I'm pretty sure that I'll be sick and tired of them in a few months, but right here and now, today, I think they're pretty awesome. Cool sleeves transform even a business outfit into a stylish getup.

To find trendy clothes I systematically browse through all kinds of online shops first and then, more often than not, end up with the likes of Asos, Mango, Zara or Topshop. My usual suspects.

Not only do I know these stores like the back of my hand, not only can I rely on a huge range to choose from, I also have accounts at all these stores and the option to checkout with my favorite payment method: Klarna.

Many of you will likely have noticed the option at some point, but do you actually know what Klarna is and what its good for?

With the Klarna app I can pay with only one click. Generally speaking, it hugely simplifies the payment process when paying on account. In my case, I tend to order a few items extra to compare sizes and styles, and to see what works – and what doesn't.

I can handle all my returns directly and easily with my Klarna app. Contrary to traditional payment methods I don't have to pay first and then wait to have my money reimbursed upon return of the item – I buy on account, and any returns are automatically cleared. Plus, I don't waste tons of time filling in my data over and over again. I submit my banking data once, and from there on I purchase with one click.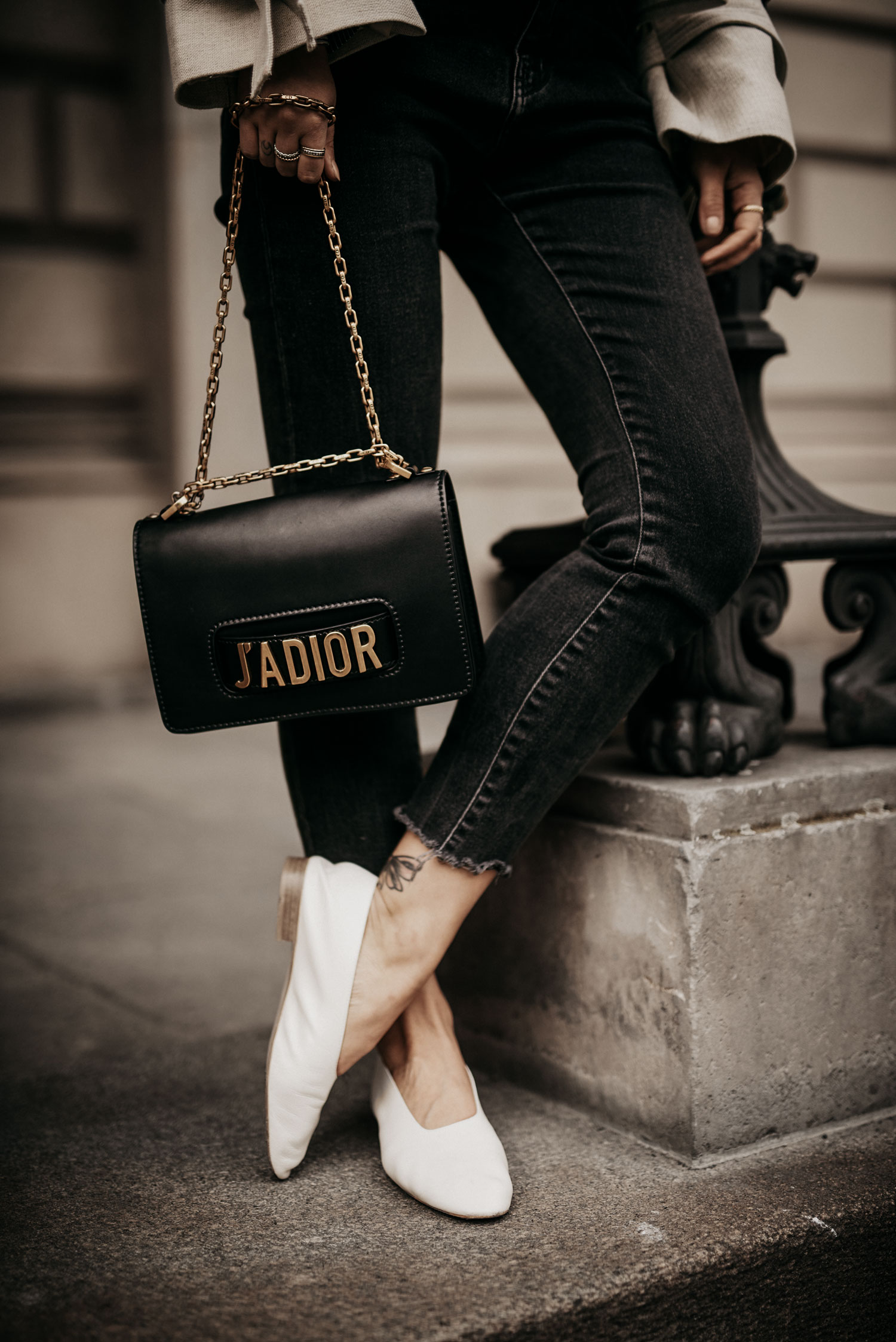 .
Jacket: Mango
Blouse: Mango
Pants: Cheap Monday
Shoes: Mango
Bag: Dior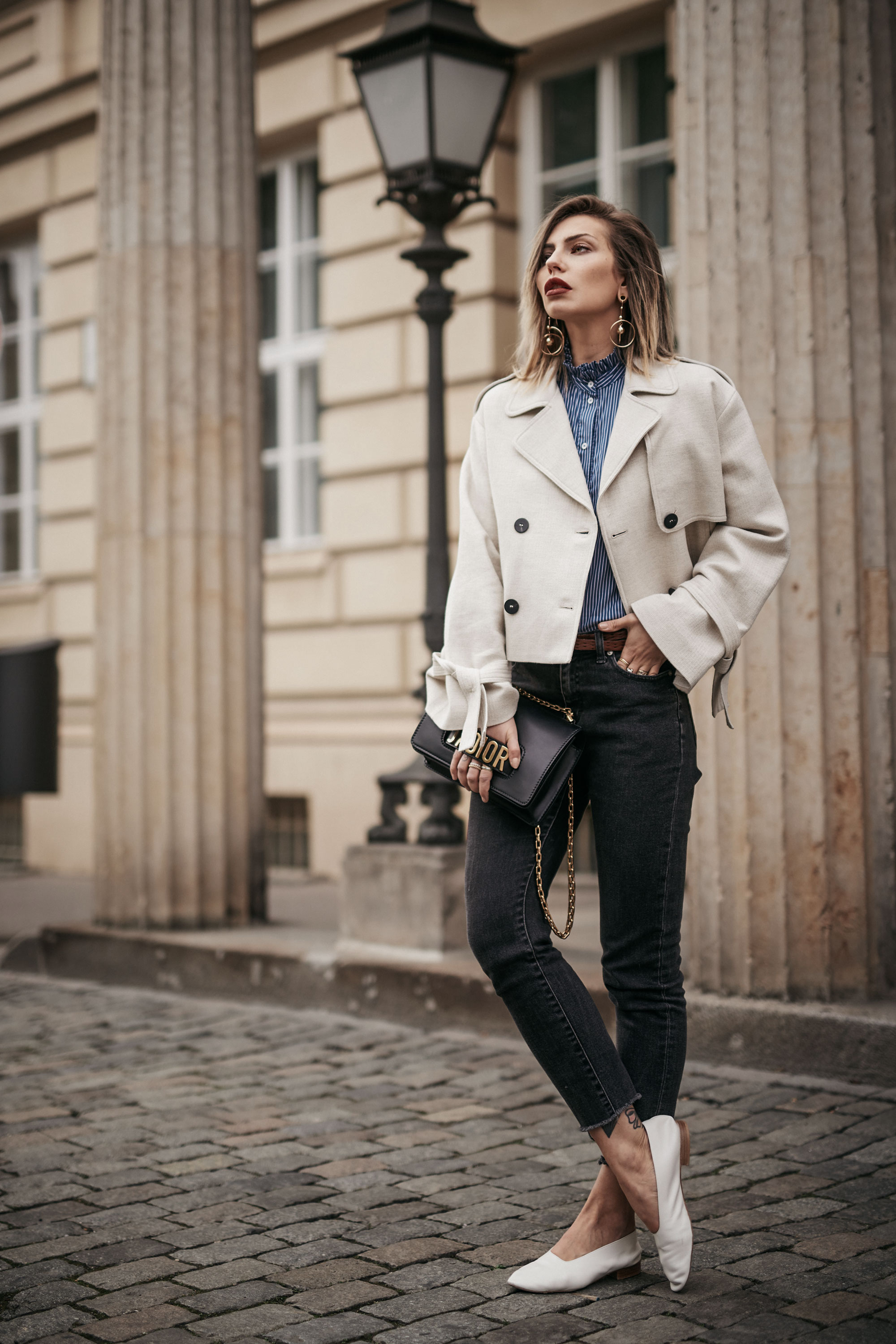 Another convenient aspect is that Klarna collects all my data in one place, and the app makes it easy for me to keep track of what still needs to be paid. That, by the way, brings me to another advantage: I have 14 days to pay, and the possibility to postpone payment for another 10 days or to opt for payment in installments when I'm really skint.
The reminders via push notification help me to keep track of everything.

When it comes to online shopping, Klarna has become an indispensable tool for me. It does something really important for me: it makes things easier and saves me time. And that gives me more time to re-invest in shopping :)
in cooperation with Klarna