.
You probably noticed it already, I recently developed a major obsession for…

RED SHOES!
I guess I had it coming, it's like a logical extension of my long held love for red bags. Red shoes just turned out the be the perfect complement, and always a great statement to upgrade pretty much any outfit. I'm a particularly big fan of red patent leather boots. Despite their, well, 'difficult' image, I love the current models, and feel like putting them on in combination with practically every outfit I wear these days. Red shoes are a sexy touch for every business outfit, a perfect match for the palette of colors we see in autumn, and a much needed spot of brightness in the drab winter season. How many more reasons does a girl need to invest in a lovely pair of red shoes
Kleid: Asos
Mantel: Lala Berlin
Schuhe: Zara
Die Gewagten
mein persönlicher Favorit, egal ob in der flachen Lack-Variante oder als sexy Overknee.
Extra Tipp: Wenn ihr euch für einen Overknee Stiefel entscheidet würde ich euch raten keinen kurzen Rock dazu zu kombinieren, sondern lieber ein Midi Kleid oder hochgeschlitztes Maxi-Kleid, das den Schnitt des Schuhs zwar erahnen lässt, aber nicht vollständig zeigt.
Rote Sneaker
Wer es sonst eher sportlich mag, für den ist der rote Sneaker ein Must-have! Vor allem bei einem sonst eher schlichten Outfit, dient er als Highlight und ist dabei auch noch bequem!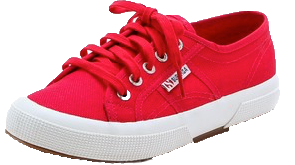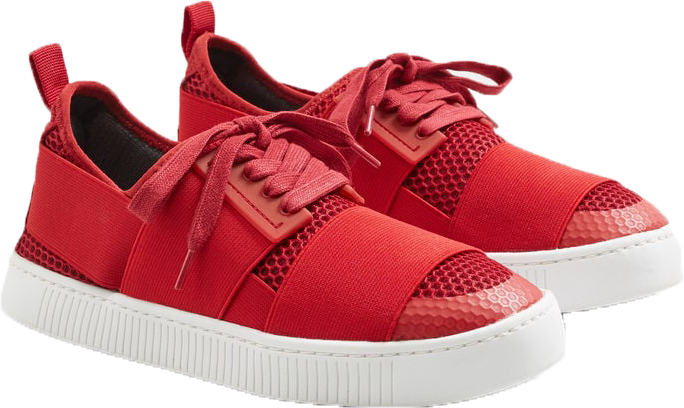 Blazer: Mango
Hose: Mango
Shirt: Saint Laurent
Schuhe: AGL
Die Zurückhaltenden
diese Kandidaten sind quasi sowas wie die Anfängervariante, ein bisschen rot, aber eben nicht zu bunt, bequem und genau das Richtige für den Alltag. Weniger laut, aber genauso stylish!