– In cooperation with Sony Xperia –
What happens when Sony Xperia asks you whether you're up for spending a couple of days in Tokyo?
When Sony Xperia reached out with this idea, my first reaction was: you guys are nuts. And then a voice in my head started screaming AWESOME!

Here's the thing: I've been dreaming of Tokyo ever since I was a little child. There are few other places
that I have longed to visit for such a long time. It's a bit like with New York, I guess – somehow familiar, because we have a general idea from films and images, but also completely alien. An incredibly appealing mix.

Would you fly to Tokyo for 4 days, including arrival and departure dates?
Why not, I thought to myself.

And suddenly there I was, on a plane headed to Tokyo, the hometown of Sony Xperia. The idea was to try out the new Xperia™ Smartphone by Sony, to test functions like the phone's super slow motion mode. Basically, my task was to discover Tokyo through the screen. Said and done. Now, two days are by no means enough to get a thorough idea of any big place, let alone a city like Tokyo, but it was enough to get a thorough first impression – and I was in for a surprise! Even though I tried to wipe my head clean of preconceptions, I still had a relatively concrete image of Tokyo in my head. But as it sometimes is with these things, reality and expectations are not always on the same page. More than once, I found my preconceptions completely overturned. I thought I'd share what I learned with you guys. So, without further ado, here are 6 things that really surprised me about Tokyo!

– Photos & Videos: Juliette Mainx –
It's very clean.
Ok, this was not the most surprising discovery of all, but I still couldn't help but wonder how it's possible that the city is so clean, given that there no trash bins anywhere. I mean, we're talking about one of the biggest cities in the world. And still, no trash, nowhere. Like, nothing at all!
Tokyo Tiles
It seems like practically every other house has a facade covered with tiles. I'm not sure if that's due to the humidity, or which other practical reason could be behind it, but I've never seen so many white tiles in my life before. Tokyo looked like a giant butchery. Even though I'm not that big a fan of ceramic tiles, somehow it made sense over there. The tiles gave everything a certain retro charme.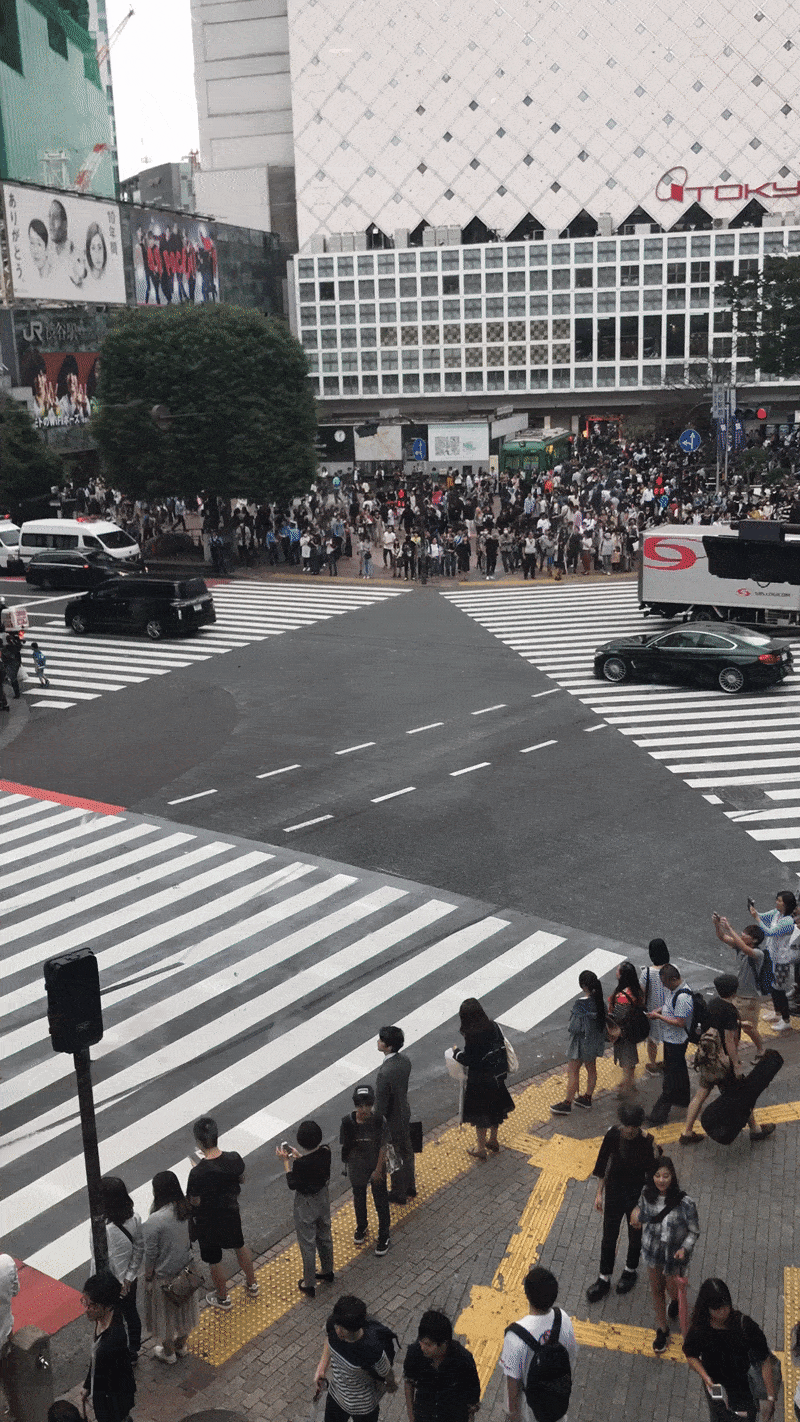 The Japanese are highly organized
We Germans have the reputation of being very punctual, but let me tell you, the Japanese make us look like Italians in that respect. Punctuality is a crucial virtue in Japan, with the unfortunate side effect that they tend to be very inflexible. They can't handle people being late, and tend to frown upon changes of plan. All should go as planned, else the whole thing might as well be called off. Not all passengers aboard yet? Can't help ya, the ships taking off. Your flight's late? Sorry, your problem, you gotta be on time for your meeting. And there's more. You wand extra champignons on your pizza? Can't help ya. Either you go for cheese or for mushroom – combining two menu items is not possible. 20 people have signed up for a talk, and you bring an extra person? Sorry, no can do. As you will surely see, there are only 20 chairs in this room, which means the event is for 20 people. You get the picture, when it comes to flexibility, there's a big difference between Germans and the Japanese. But one thing's for sure: these guys are always bang on time.

Tokyo is not as colorful as I thought.
So, I always do my best to visit new places free of preconceptions, as much as I can anyways. In the case of Tokyo I had difficulties ridding my mind of stereotypes. I couldn't help but think of crazy manga's, and imagined that walking through Tokyo would feel like being on Times Square in NY, all colorful ads, shops and lights. But Tokyo is really not that colorful at all, on the contrary. There are one or two districts which fit the crazy and colorful image we have of the place in Europe, but on the whole the city is much more monochrome. The are surrounding Shibuya kind of lived up to my expectations, but it's not nearly as crazy as you'd imagine.
The Japanese have surprising dietary habits
…and I'm not quite sure I'm up for most of them. Firstly, they love eating animals that are either alive or have just died. Only then are they considered genuinely fresh. For example, we got into a situation in which my king prawn almost jumped out of the basket in which it was supposed to be marinated. My heart skipped a beat, and I found it incredibly cruel to witness the preparation process. But you know how it is, different country, different customs. Fish and seafood is huge in Japan, but there are also incredible sweets on offer. One way or another, the general diet in Tokyo is very different from what we're used to in Europe, and for all the culinary delights it can also be quite challenging sometimes.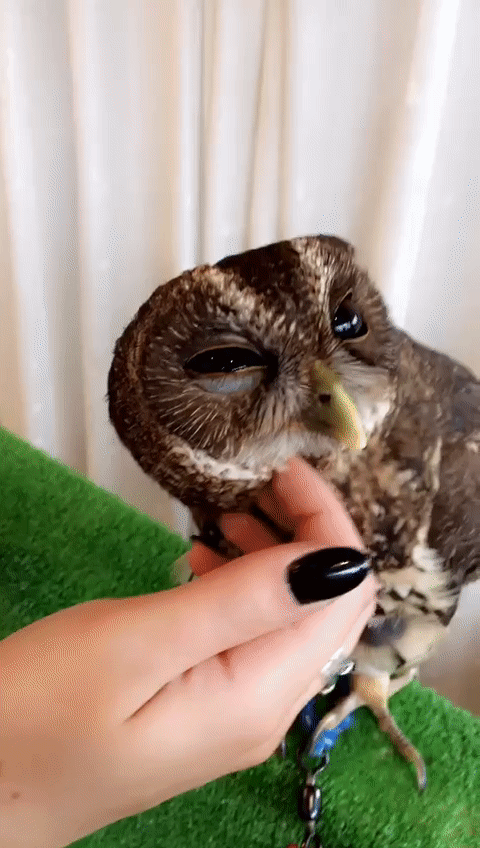 Not a cliché, more an honorable mention: the Japanese love cute animals

That said, I saw very few dogs on the streets.
Not wonder, really, living space is so scarce in Japan that a lot of people simply cannot afford to hold a pet. But there's a solution for those who still don't want to live without animals: special cafés in wich you can pet animals like cats, dogs, bunnies, and – my personal favorite – owls!!!
But don't worry, no shit-storm necessary: in the owl café I visited, the owls are set free overnight to go about their hunting business in the large Yoyogi park. In the morning they return to be fed, and to be petted, with plenty of breaks in between. Sounds like my kind of life ♥
So these were the biggest surprises for me in Tokyo.
Would you have guessed?
The new Xperia XZ1 by Sony is available in 4 different colors and packs a HDR display, Motion Eye™-camera which allows you to shoot 3D movies and also a super slow motion function. Plus, it's water and dust proof according to IP65/68 and high resolution audio output.