YSL Mon Paris
– a little homage to one of my favorite cities and the big love

When I think of Paris, I think of winding alleys, the delicious scent of freshly baked pastries, a love for detail and joie de vivre.
Parisians don't let anyone or anything take their lust for life from them, they live somehow more consciously but nevertheless relaxed. It's in the atmosphere that surrounds Paris: a mix of light-heartedness and harmony. The intensity of life.
That's what Paris means to me.

Thinking these thoughts makes me want to dance more, to love, live and celebrate more. To enjoy more.
So I had an idea: why not bring a little bit of Paris to Berlin?
The scent Mon Paris by Yves Saint Laurent encapsulates the feelings I associate with Paris. It's a light, fruity scent, perfect for summer, and in my case sure to bring back vivid memories of the colorful hustle and bustle at the bank of the Seine. A sensuous, intense note also stirs other emotions in me, like love and passion, and gratitude for the very special relationship I'm in. Gratitude that I can be myself with my boyfriend. The whirl of everyday life often does not leave sufficient time and space for this love. But then, suddenly, the feeling is rekindled, maybe by a loving glance, an unexpected kiss or even something like the ethereal scent of Mon Paris in the air.

What I'm describing is that one moment of clarity that makes me realize that way too much in my life revolves around work, often eclipsing private passion. I'm taking a break right now, enjoying the moment. I am gifting my time to the person that so often has to put up with me having too little.
He is the center of my life, after all.
Said and done!
I decided to surprise my amazing boyfriend with a French picnic, just like the French do. To make sure that we can really come down and relax I chose a little bay at the shore of a lake. Just like Paris, Berlin can be very loud and hectic. We packed up and drove out of town, with French ham, cheese, olives, wine, and of course fresh fruit.

How do they say?
The way to the heart is through the stomach.
That's right.
We celebrated our relationship the French way.

This little picnic charged us like a short holiday. Sure, every day life catches up with you again, but the few hours you take to celebrate what's really important reverberate. Way too often we take our love for granted, let it sink into the muddy waters of habit, and lose ourselves in routine. To love life, to celebrate love, to take the freedom of choosing every day anew – no one does it quite like the Parisienne.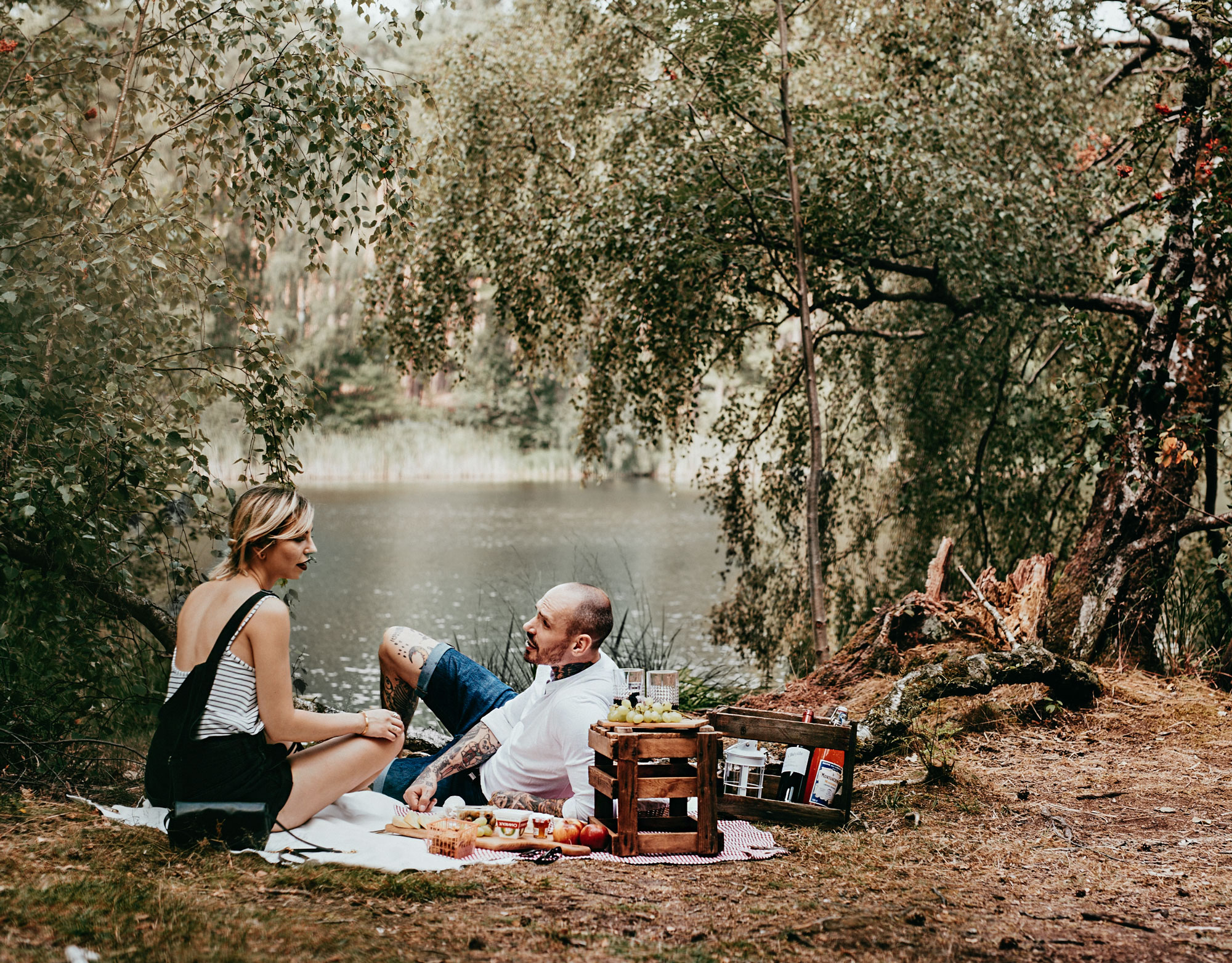 It's about time we brought some of the flair of the women of Paris, some of this joie de vivre to Berlin. We – each and every one of us – just need to let it happen, we just need to be open for these emotional moments in life, let them touch the core of our being.
A picnic at the lake was the best thing I could have done, maybe a first step towards a more French life.

Mon Paris in Berlin.
About the scent:
The perfume Mon Paris smells sweet like the nectar of a flower, light like
freedom, intense like passion. It is the smell of never-ending summer. The mix of light, fruity and intense notes gives the scent a seductive quality. At the same time, the perfume is less sweet than its predecessor, more on the fruity and summery side, which I personally prefer.

Top note: strawberry, bergamot, raspberry
Base note: patchouli, white musk, ambrosia
Heart note: datura scent chord, sambak jasmin, absolue


In cooperation with YSL Beauty