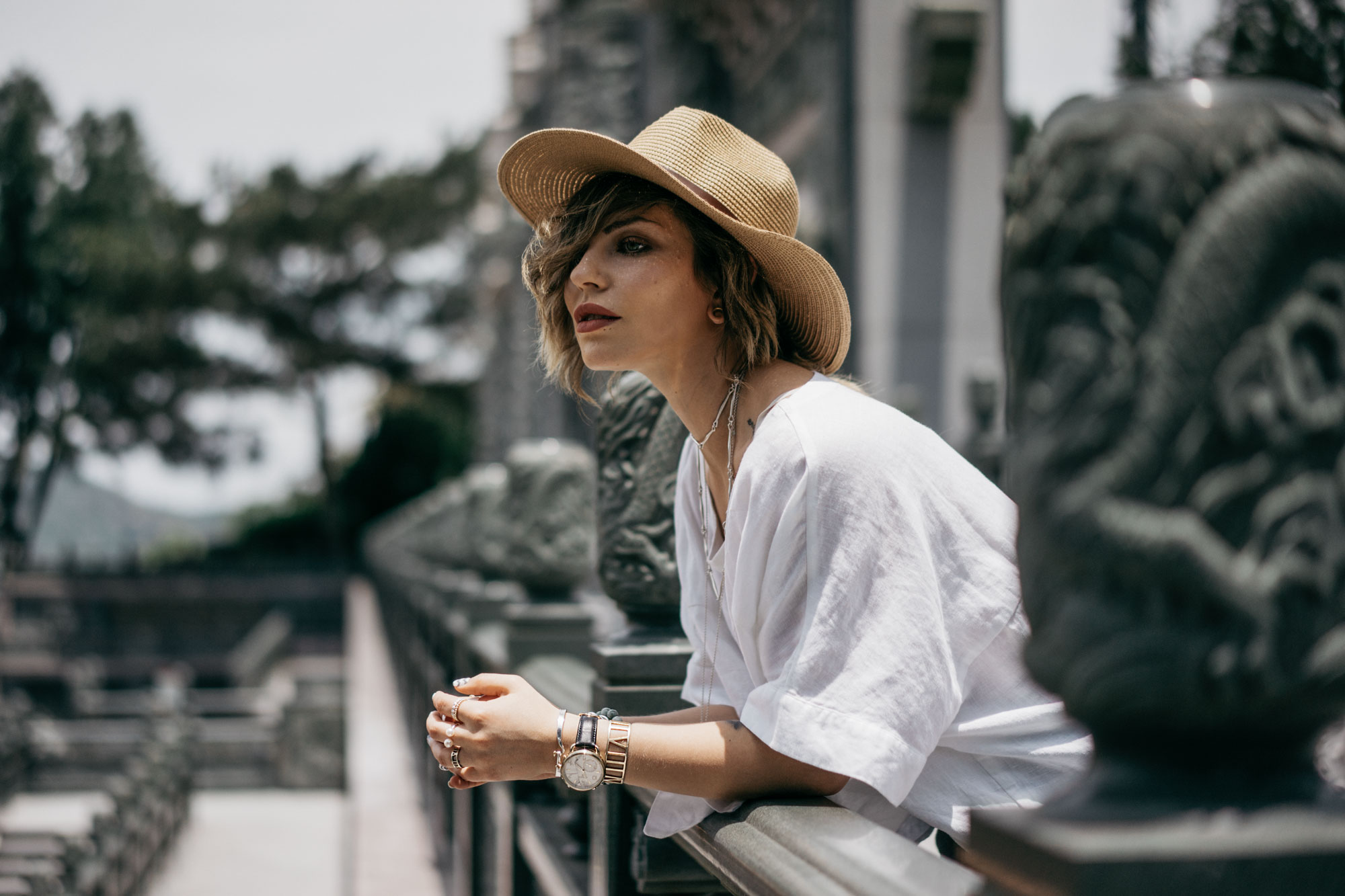 "How heavy is this glass of water?" "300 grams? 500?" The absolute weight of the glass doesn't matter It depends on how long I hold onto it If I hold it for a minute nothing happens and if I hold it for an hour my arm will begin to ache. If I hold it all day long my arm will feel numb and paralyzed. The weight of the glassed hasn't changed but the longer I hold onto it the heavier it becomes. The stresses and the worries of life are like this glass of water: if you think about them for a little while there is no problem, but think about it for a little bit longer it begins to hurt. If you think about it all day long you will feel paralyzed and incapable of doing anything. Always remember to put the glass down. Ein weiser Professor
To come down for a moment, to close your eyes and to listen to the wind. To feel the peaceful mountain air for a moment, to breathe it in, and release it. To put down the glass for a moment.
Time is different in the mountains. Somehow slower, I felt. Either way, there is something holy about this place with its colors and its lake. I noticed very quickly, as we cruised through the mountainous landscape, past the giant marble rocks, alongside a canyon dropping steeply next to our path. As I was taking in these marvels of nature, I understood: in this place, the small things are big, and the big things small. And I put down my glass.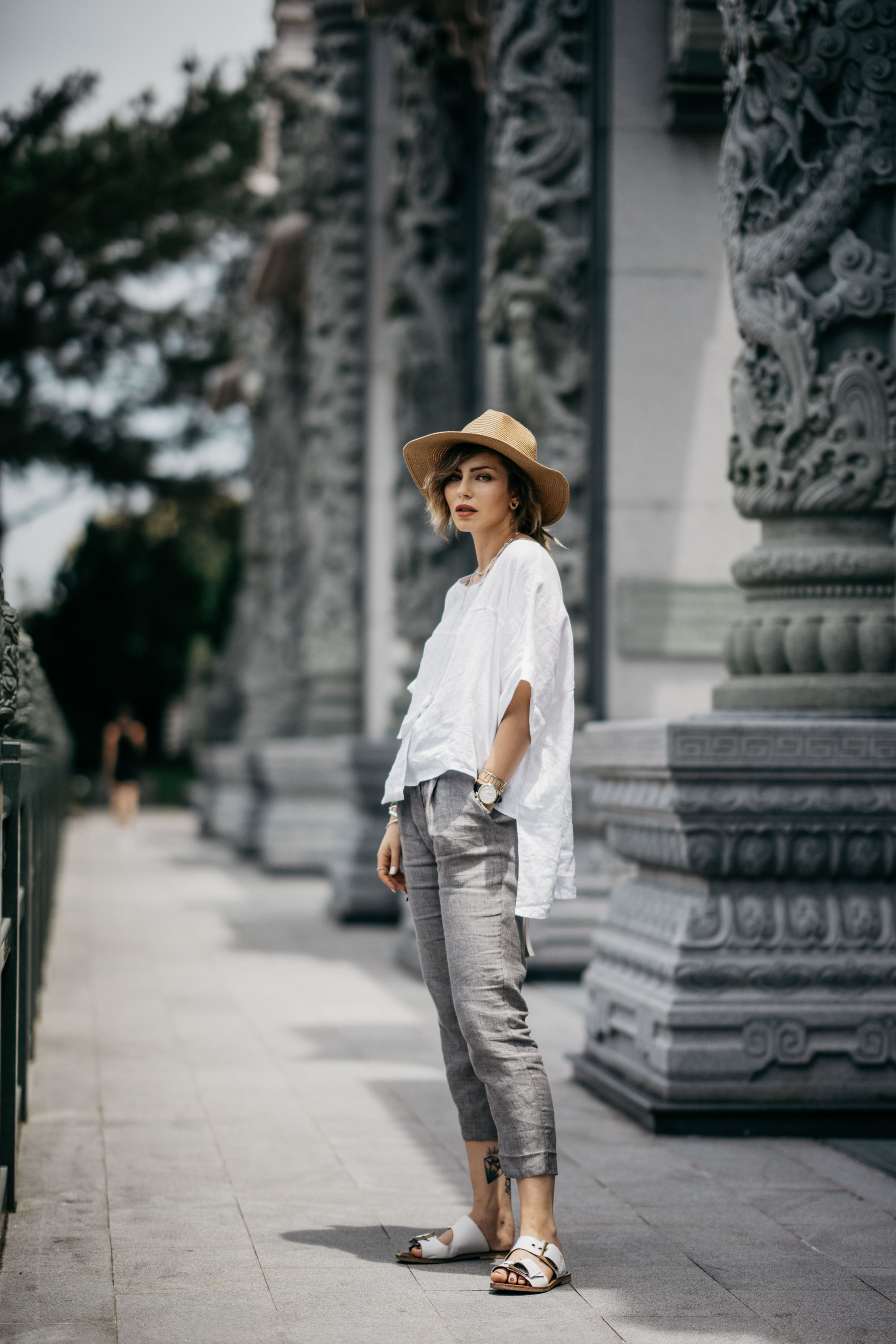 This wonderful temple marked the end of our exploration of the peaceful mountains, far from the noise of the city, the car horns and the neon lights. The place felt holy. Humans built it to serve the divine, and to put their own existence into perspective. What am I but a tiny spark in the universe, small and insignificant? I closed my eyes and tried to save that feeling. To understand how small you are, also means understanding how small your problems and worries of daily life are. Maybe that's why I felt so magically drawn to these temples. They remind me of the greater whole and give me a sense of my place in it. They remind me that the universe does not revolve around me and my worries. There are other people in this world, most from entirely different cultures to my own, and we share similar fears, desires and preoccupations. But what are we, in the end, but tiny sparks in the universe, holding on to our glasses?
shirt: 5Preview pants: Rene Lezard sandals: Topshop bag: Anya Hindmarch sunnies: Ray-Ban hat: Asos