Nach der Show ist vor der Show!

Wenn der Modemonat in seinen letzten Zügen steht, folgt bei Magazinen, Agenturen, Redakteuren und Einkäufern eine allgemeine Zusammenfassung aktueller Trends.
Die Frage ist doch: Was tragen wir im kommenden Sommer und welcher Trend ist im nächsten Jahr besonders angesagt?
Fragen, welche sich besonders während der Pressetage besser beantworten lassen, um die Trends schon zuerst zu tragen, bevor sie eigentlich Trend sind.
Beim sogenannten Re-See der Kollektion bekommt man einen besseren Überblick über Farben, Schnitte, Stoffe und Texturen. Redakteure und Stylisten können ihre liebsten Teile in der Regel bereits direkt bestellen und Modeshootings anschließend besser planen.
Einen Einblick in die Must-Haves für Frühjahr/Sommer 2016 gab es vor einigen Tagen in Berlin und München und diese Trends solltet ihr euch unbedingt merken: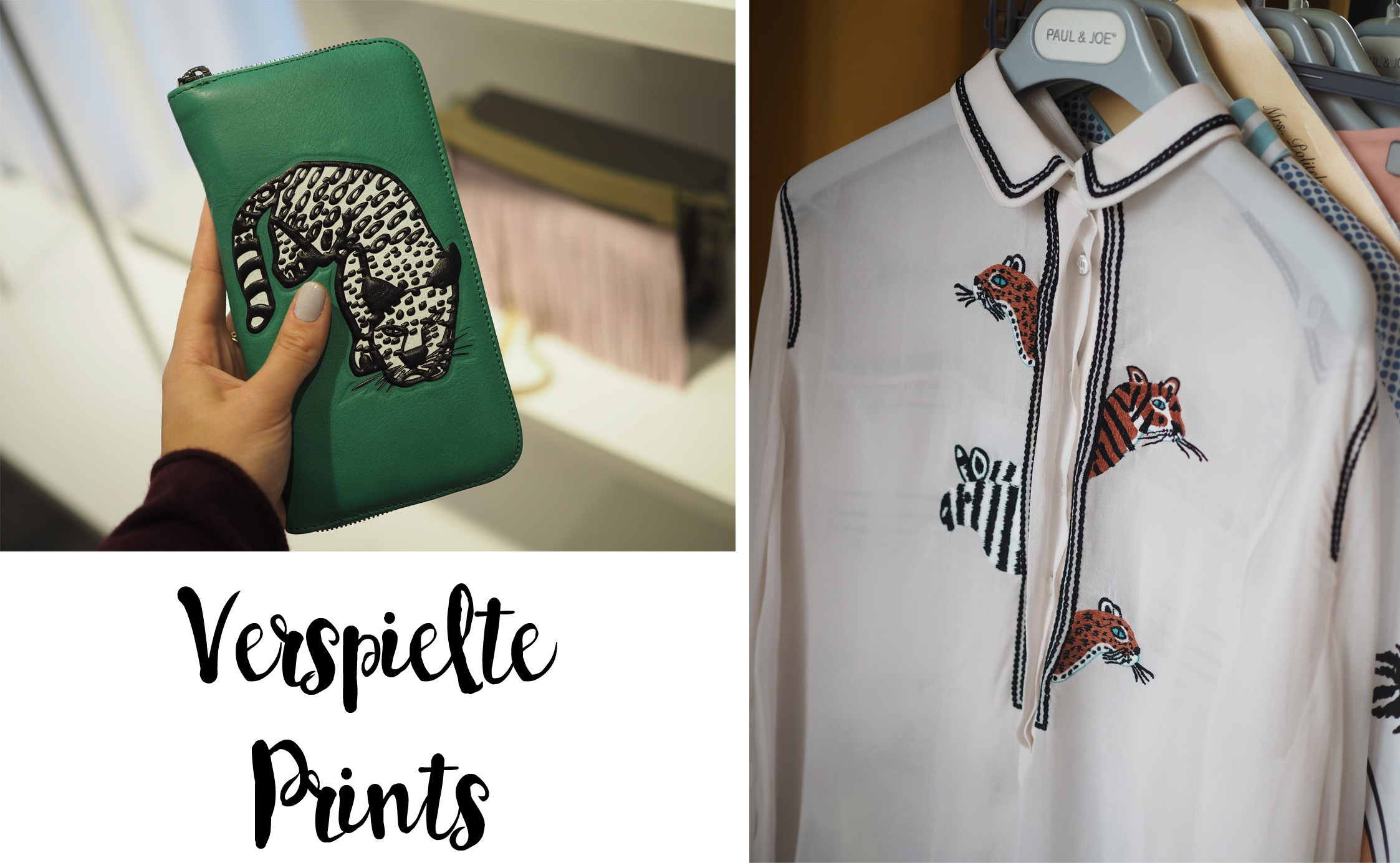 Bunte Eistüten, witzige Löwen- oder Katzenprints (Paul & Joe Sister) stehen im Frühjahr/Sommer 2016 hoch im Kurs. Cool: Bei Avenue 32 (hier lest ihr mehr über den angesagten Online-Shop) gibt es witzige Clutch-Bags in Leo-Optik mit verschiedenen Schriftzügen. Fans von Charlotte Olympia und Co. kommen also auch hier auf ihre Kosten.



Inspiriert vom 70s Trend der vergangenen zwei Saisons, bringt der Sommer 2016 einen neuen Modeliebling mit sich. Kleidung, Schuhe und Accessoires stehen im nächsten Jahr ganz im Zeichen kalifornischer Hippie-Girls. Fransen, Blumenprints, lange Kleider und Hüte bleiben uns weiterhin erhalten und versetzen uns schon jetzt in Shopping-Laune.



Im Sommer darf es funkeln! Tolle Highlights setzen in der nächsten Saison Accessoires und Schuhe in Metallic Optik. Brands wie adidas präsentieren eine neue Version des Stan Smith in Bronze oder Silber während es bei Zign hübsche Sandaletten mit Fesselriemen zu shoppen gibt.



Ein Sommer ohne Streifen und Maritime Details? Fast schon undenkbar. Auch im nächsten Jahr dürfen wir uns daher über reichlich Prints in weiß-blau oder -rot freuen. Schicke Badeanzüge im Stil der fünfziger Jahre oder klassische Rollis gab es unter anderem bei Marc Cain zu sehen.

After the show is before the show!
Once the fashion month draws to a close, magazines, agencies, editors and purchasers get busy summing up the current trends. What are we going to wear next summer, and what will be hip among fashionistas?
Answers to these questions are often given during the press days. The so-called re-see of a collection marks an opportunity to get a comprehensive idea of colors, cuts, textiles and textures. Editors and stylists are usually able to order their favorites on the spot, which helps them to plan their fashion shootings.
Thus, the last days were an opportunity to peek behind the scenes in Berlin and Munich and see what that must-haves in spring/summer will be. Take note of these trends, dear readers:


We'll see colorful ice-cream cones and humorous lion and cat prints (Paul & joe Sister) galore in spring/summer '16. Cool: Avenue 32 (read more about the hip online store here) stocks fun, lion themed clutch-bags with various text prints. fans of Charlotte Olympia and the like will find a lot to love here.

Inspired by the 70s trend engulfing us in the last two seasons, 2016 will bring a new fashion fav. Clothes, shoes and accessories will be heavily influenced by the Californian hippie girl look. Fringes, flower prints, long dresses and hats remain en vogue and will put us in a collective shopping mood.



Summer will sparkle, with a lot of accessories and shoes with metallic surfaces and effects. Brands like adidas present a new version of the Stan Smith in bronze or silver, Zign will bring us pretty sandals with ankle straps.

a summer without stripes and maritime details? Kind of unthinkable. There will be plenty more prints in white-blue or red on offer. Lastly, McCain was one of a number of designers presenting fashionable bathing suits inspired by the look of the 50s.

Месяц моды завершился, и теперь журналы, модные агентства, редакторы и менеджеры по закупкам подводят итоги и определяют актуальные тенденции.
Что мы будем носить следующим летом, и какие тренды будут особенно популярны в наступающем году?
Ответы на эти вопросы можно получить во время Дней прессы. Во время повторного показа (так называемого re-see) коллекций можно лучше рассмотреть цвета, фасоны, материалы и текстуры. Редакторы и стилисты, как правило, могут сразу заказать понравившиеся вещи и спланировать предстоящие фотосессии.
Во время последних Дней прессы в Берлине и Мюнхене мы получили возможность составить представление о самых актуальных трендах сезона весна-лето 2016, которые вам стоит взять себе на заметку: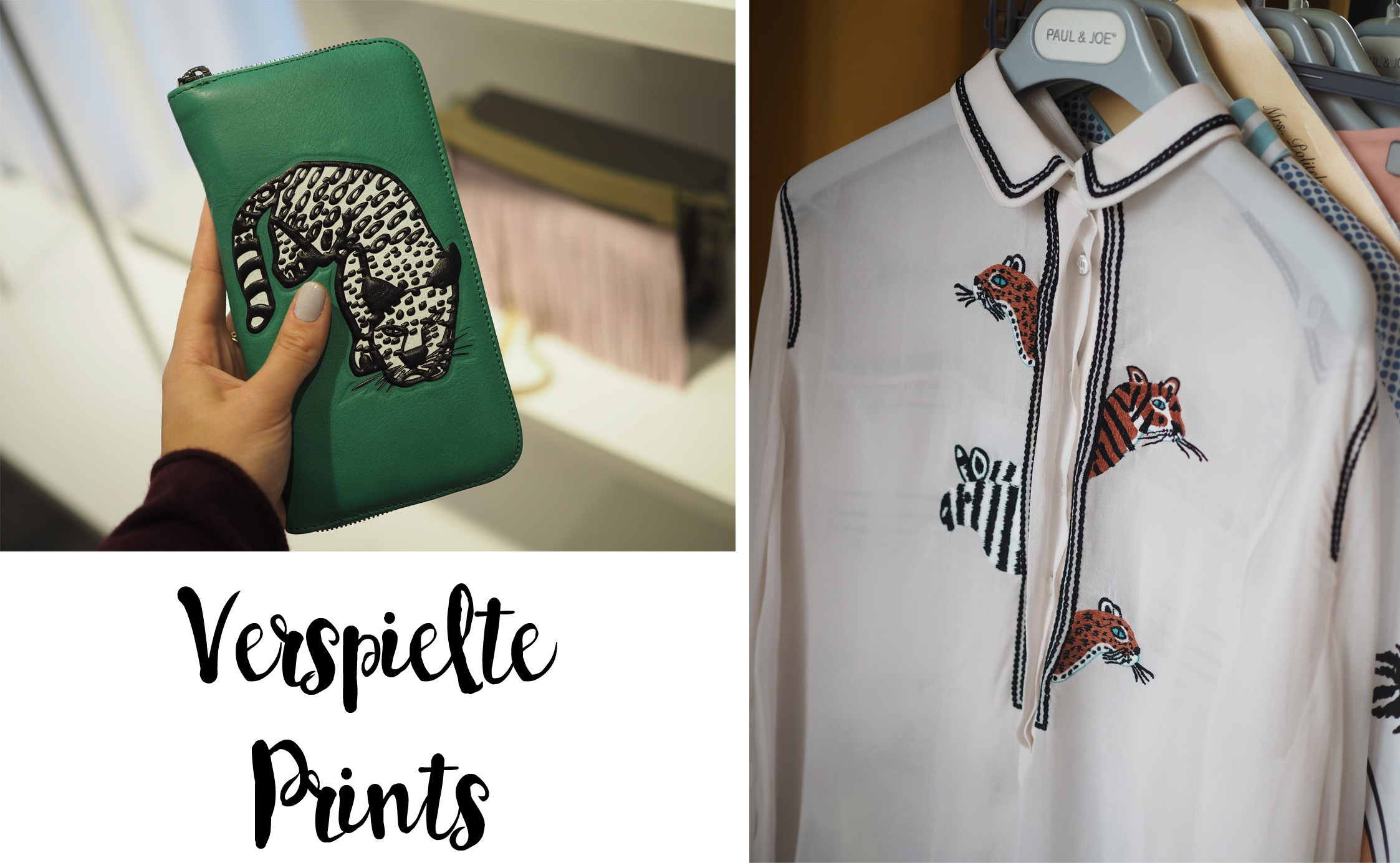 Изображения разноцветных рожков мороженого и забавные принты с львами и кошками (Paul & Joe Sister) обещают быть популярными в сезоне весна-лето 2016. Кстати: В Avenue 32 (более подробно об этом популярном интернет-магазине вы можете прочесть здесь) можно купить оригинальные клатчи с изображением львов и различными забавными надписями. Поклонникам Charlotte Olympia они наверняка придутся по душе.



В новом сезоне, как и в двух предыдущих, отчетливо ощущается влияние 70-х. Особенно актуальны будут одежда, обувь и аксессуары в стиле калифорнийской девушки-хиппи: в моде бахрома, цветочные принты, длинные платья и шляпы.



Следующее лето будет блестящим! В новом сезоне не обойтись без обуви и аксессуаров металлического цвета. Например, Adidas представил новую версию кроссовок Stan Smith бронзового и серебристого цвета, а Zign предлагает модницам очаровательные сандалии с ремешками на лодыжке.



Лето без полосок и морской тематики? Такое просто невозможно себе представить! Поэтому в следующем году мы снова сможем порадовать себя обилием бело-синих и бело-красных принтов. Стильные купальники в стиле 50-х и классические водолазки можно увидеть, в частности, в новой коллекции Marc Cain.