1
OK, so I may be biased here, but ever since I started to meditate again from time to time I do feel much more in the flow. I need that, especially in moments when I feel it's all getting a bit overwhelming. I have learned to read the signs, switch to a lower gear, take off 15 minutes and try to focus on my center.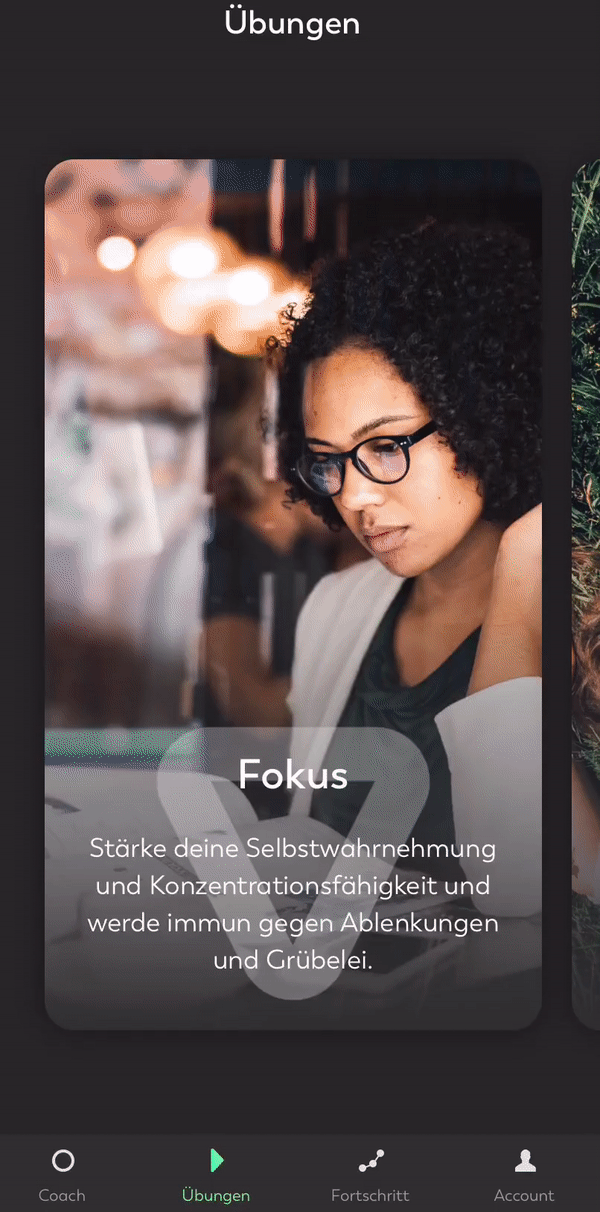 Suddenly the seemingly big problems become very small, and I emerge recharged with energy to confront the small and bigger challenges with a fresh spirit. 15 minutes can actually make all the difference between a bad and a good day.
With the European elections coming up, I have the right audiobook for you, dear readers. Martin Sonnenborn is a member of the European Parliament. He entered politics when he was elected head of his party "Die Partei" (The Party). Sonnenborn is actually a satirist, and also the previous editor in chief of German satire magazine Titanic. His approach to politics is, as you'd expect, pretty satirical, which makes his book a great and entertaining read. He talsk about everyday life as MEP without fraction, shares openly how much he earns as a politician, and offers a candid look behind the scenes. The book polarizes, no doubt, after all we're talking about a satirist, but I must say that I learned a lot about politics from Martin Sonnenborn. More than once, his candidness has impressed and often also saddened me. The glimpses behind the curtain are sometimes disheartening, but always highly informative, and the disaster he unveils is often very funny. For all those reasons, I highly recommend this audiobook, especially with everything that's going on right now.
The glimpses behind the curtain are sometimes disheartening, but always highly informative, and the disaster he unveils is often very funny. For all those reasons, I highly recommend this audiobook, especially with everything that's going on right now.
The great thing about the concept of seasons is that there's always the anticipation for seasonal things to come. You know, the first ice cream of the year, or the first cup of hot chocolate with cream. Living such experiences consciously makes me very happy. I also feel the same pang of anticipation when it comes to certain items of clothing. Many clothes can be worn all year round, but that's definitely not the case with shoes. How do I know that I'm really in love with a particular garment? I'm looking forward to the moment I can finally get it out again, every season anew. My Bally loafers are such a case in point. I made the investment three years ago, and still absolutely love wearing them.
If there's one thing I learned from my years in fashion it's this: less is sometimes more after all, which makes investments into classics all the more sensible.
"How do you curl your hair?" It's a question I get all the time. The truth is, I invest a lot of time (and love) in my styling. It's a kind of ritual for me, one that I repeat every week, at which point I decide which style it's going to be for the week to come: am I going to go for straight hair, or for curls? More often than not, I choose curls. I just love the natural, but at the same time wild and feminine look, which in my case softens my hard facial features somewhat.
For this style, I reach for my conical curling iron by GHD. What makes this iron special, is that the hair is wrapped gently around the iron, which generates naturally falling curls.
The look is less stiff that way, and you have more freedom to emphasize individual strands of hair. Another thing I love is that the conical shape makes it easier to work with the natural growth direction of your hair. At the roots, my hair swirls upward, and this particular curling iron helps me to give my strands just the shape I want. If you ask me, the days of the classic curling iron are over.
5
Kerastase
Talking about hair: when it comes to proper hair care, I swear on Kerastase. I received a free sample almost a year ago, and I'm honestly addicted to the products now. I can#t say I'm a huge fan of the packaging at all, but the content is what it's all about. I have been using Kerastase Resistance (for structurally damaged hair) for almost a year now, and my hair has not only grown really fast, it really feels so much better. And after all the dyeing experiments, my hair really deserves to be treated well.
Mister Spex
There's nothing quite as convincing to yourself as a product you yourself created. A year ago I had the honor to design my own line of glasses for Mister Spex. Last autumn saw the launch of correction eyewear in my line, and in spring we launched sunglasses. The sunglasses are an ultra-light, frameless model with peach-colored glasses (I love how the hue they bath the world in), and there are two other models with darker glasses for situations with stronger sunlight. I took care to design the shades as simple as possible.
The same is true for the correction glasses. Since I wear glasses pretty much on a daily basis, I wanted a cool model that is fashionable and timeless, all at once. The solution? An aviator model.
I've long been a fan of this particular shape, but have not found the right one for myself, as the shape itself can be tricky in its subtle differences from model to model. I wanted my aviator to have just the right size (not too big and not too small), and I wanted to make sure it doesn't droop or veer towards a "sad, hanging-eye" look. The result of our efforts and care is a model that I love with all my heart, and that makes me extremely proud. It's a cool classic that I just love to wear.
6
A few weeks ago, a new branch of the bakery "Zeit für Brot" has opened on my street. And let me tell you, my life has not been the same since.My daily rhythmis now dictated by desire for cinnamon buns (with apple!), and I find myself longing for crusty potato and spelt bread. Zeit für Brot is a bakery that combines a mastery of traditional craft with Zeitgeist and organic quality. And people love it! I'm really happy to see that despite the pretty high prices there's always a queue. Given the choice, customers are happy to shell out a couple of extra euros for tasty quality food made with organic ingredients. At times it almost looks like Zeit für Brot is putting the generic Backwerk branch across the street out of business. Quality is the strongest argument, after all!
8
In this irregular column I showcase cool Instagram accounts. This month's pick falls a bit out of line (at least visually), but it's absolutely epic content. Pablo manages to create real interactions in Instagram. The entertainment factor is off the charts, and he delivers his posts with such breezy humor that I find myself asking over and over again: how did he come up with THAT. Check him out (and make sure to watch some of his highlight stories, too). You will LOVE it!
Biotherm Care Series Life Plancton
I only worked on one project with Biotherm, and that was ages ago, but it's always been and still is a love brand of mine. Biotherm was basically the first high-priced beauty product I invested in even back in my student days. Why? Well, the green Aquasource series was the first product line that helped me to successfully sort out my skin, which was pretty bad back then.
9
I pretty much used Biotherm exclusively for many years to come, until my current job exposed me to a wider range of brands, many of which I sampled, and some of which I reacted well to, while others I was less convinced by. When Biotherm launched the new product line "Life Plancton", I tried it straight away and, predictably, I love it. I don't know why exactly, but Biotherm is just perfect for my skin, and the results are always way and above the competition. I can sum it up as follows:
With Biotherm – barely any spots
Without Biotherm – more spots and pores
10
Vitamin Well
I remember exactly where and when I discovered Vitamin Well: in Copenhagen. Quite embarrassingly, I kept referring to it as Vitamin water, and the PR lady had to correct me over and over again, her patience clearly wearing thin on me. It's Vitamin Well, of course. By now, the product name as well as its all-around awesomeness is seared into my brain. Vitamin Well is like bonus-water, if you will. You quench your thirst with it, and also supply your body with a whole bunch of vitamins and minerals. It comes in five tastes (each of them delicious) and has a positive effect on your health.
My tip:
Reload with magnesium, zinc and vitamin B. It's just what I need after my workouts.